There is nothing quite like a really good sub sandwich. What makes sub sandwiches so awesome is the different ways they are prepared and that can vary based on the where it was first created. If you fill the length of a bread roll (that has been split down the middle) with any variation of meats, cheese, veggies, sauces, condiments, or splashes of vinegar, it is a submarine; better known as a sub.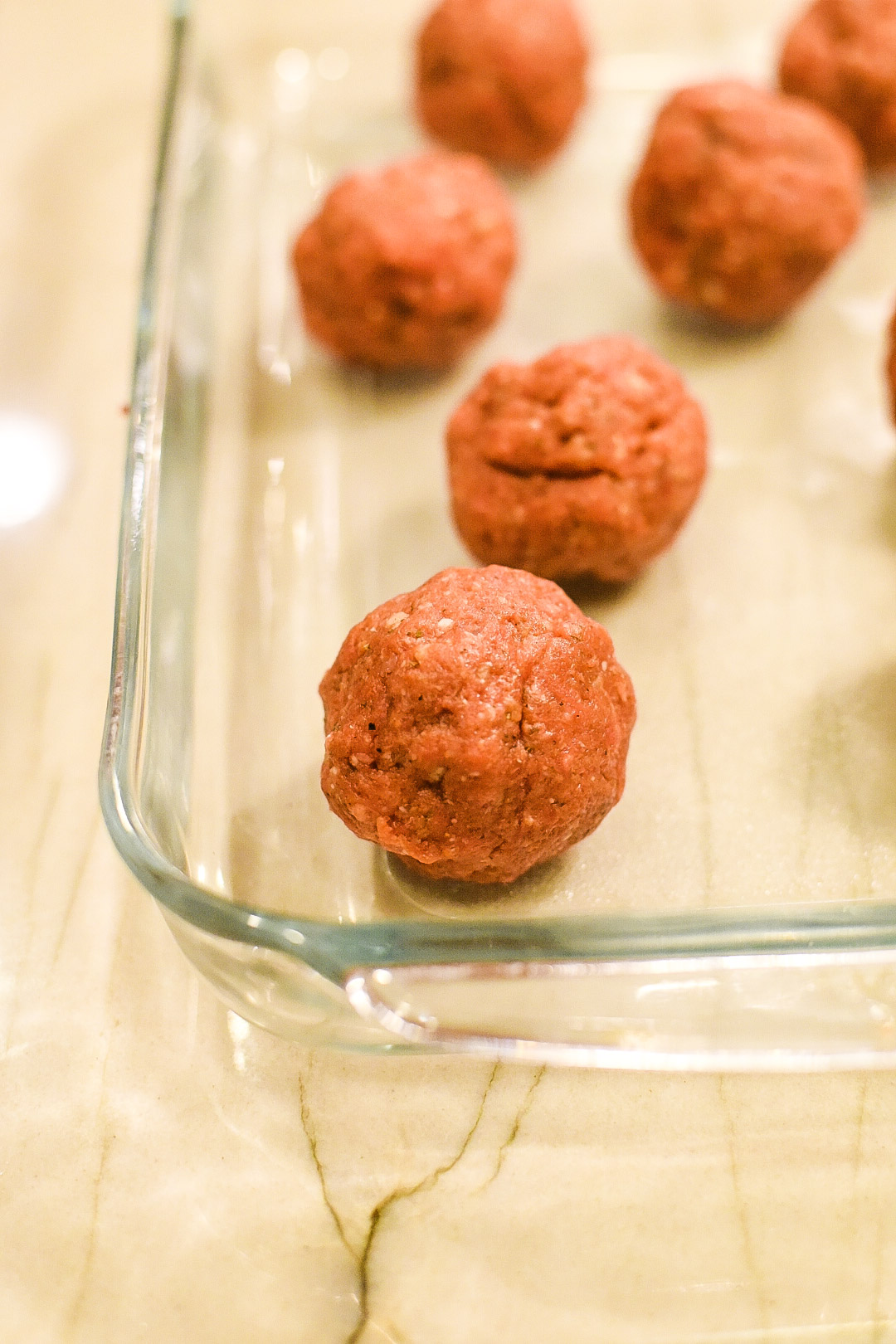 Being from Louisiana, I grew up being very familiar with seafood po-boys, but today I will focus on one of my all-time favorites — the Italian Meatball Sub Sandwich. The sandwich was originally dated to be created in the United States around the turn of the century even though it has Italian flavors.
I couldn't make up my mind on which type of cheese I would use between Swiss or Provolone so I figured I would use both. The more cheese the merrier! And the moist beef meatballs soaking in tomato sauce will make anyone break out into a happy dance. Striking the perfect balance between the breadcrumbs and the beef ensure you deliver on tenderness.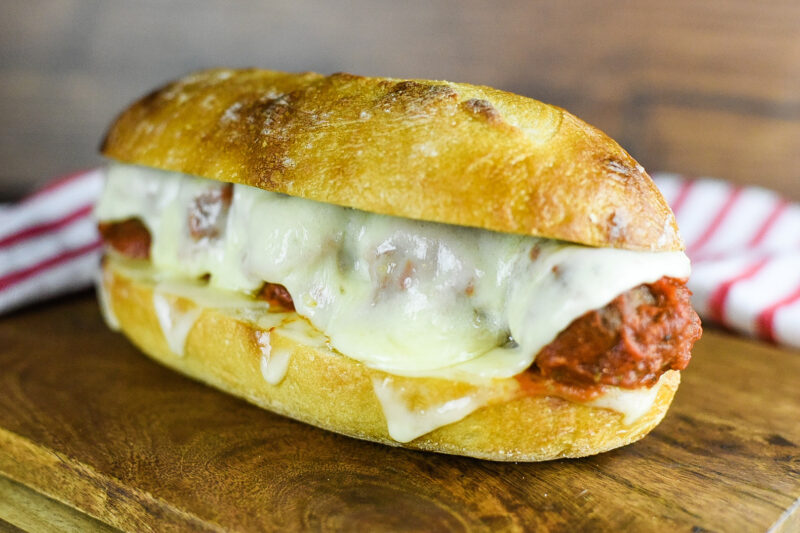 A sub sandwich isn't a sub without great bread and this buttery sourdough bun does this recipe justice. Sourdough bread tends to have a hard yet crispy crust paired with a slightly tart/tangy taste with a texture similar to French bread. So when you are in the mood for a good and simple sub give this Italian Meatball Sub Sandwich a try and you will not regret it.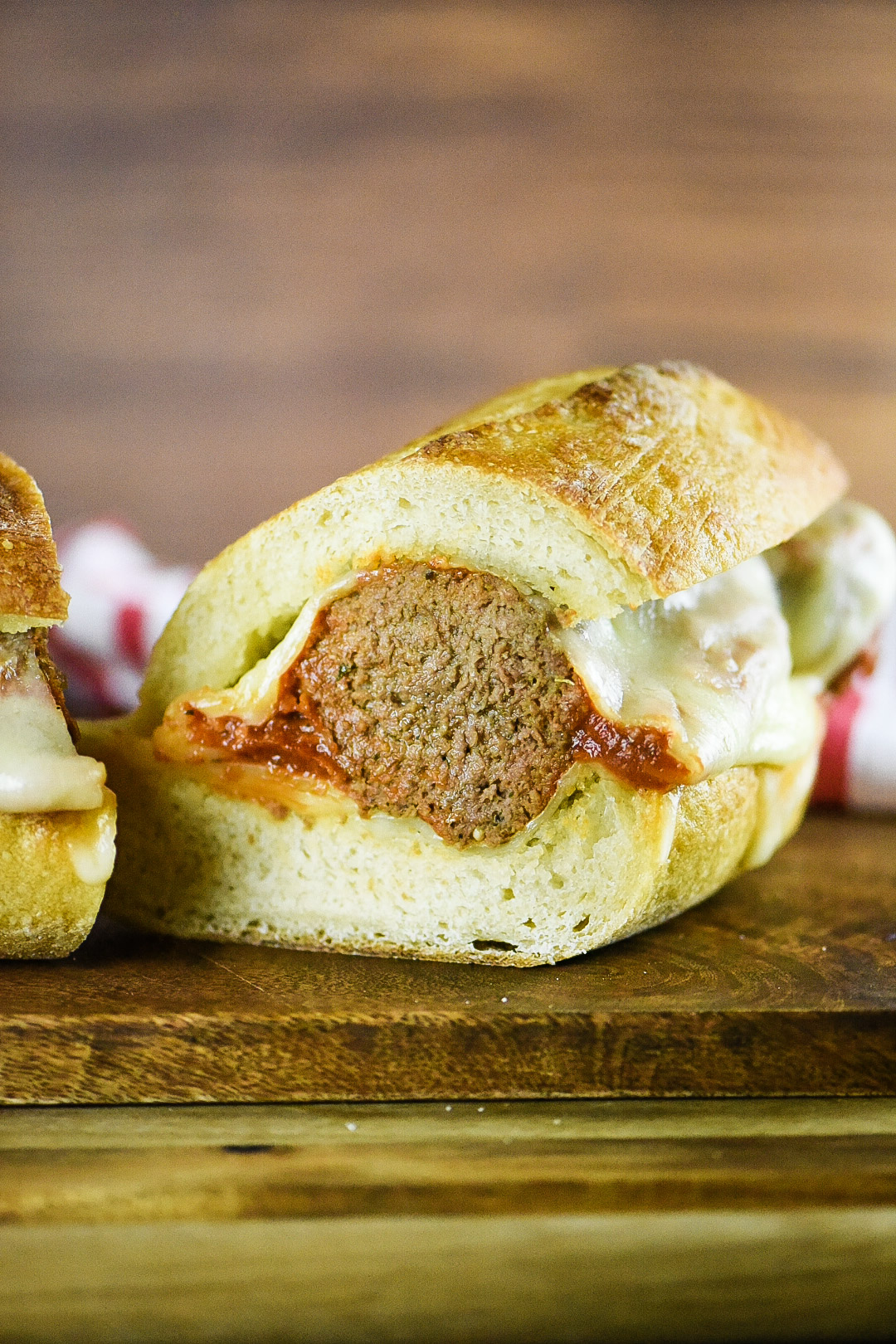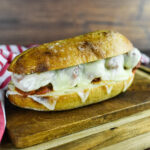 Ingredients
1 lb Lean Ground Beef

1/3 cup Grated Parmesan Cheese

1/3 cup Italian Breadcrumbs

1 Large Organic Egg

2 tsp Minced Garlic

1/2 tsp Onion Powder

1/4 tsp Himalayan Salt

1 tsp Black Pepper

1/2 tsp Garlic Powder

1/2 tsp Chili Powder

1 tsp Burger Spice

2 tsp Oregano

(1) 10 in. Sourdough Loaf

(4) Swiss Cheese Slices

(4) Provolone Cheese Slices

For the Tomato Sauce:

15 oz Tomato Sauce

1/3 cup Grated Parmesan Cheese

1 tsp Black Pepper

1/2 tsp Garlic Powder
Instructions
Begin by adding all meatball ingredients into a large bowl. Mix together using hands.
Form meatballs into palm sized balls. Place on baking sheet and bake for 25 minutes at 375 degrees.
While meatballs are baking, add tomato sauce ingredients into a cooking pan on low heat. Cook for 10 minutes. Remove from heat.
Add cooked meatballs into pan with sauce and coat meat with sauce.
Cut Sourdough loaf in half horizontally and place Swiss cheese slices on the bottom half of the loaf.
Top the Swiss cheese off with sauced meatballs. Top meatballs with Provolone Cheese.
Place sandwich on baking sheet. Bake on broil until cheese melts. Serve hot.