If you are ever in the mood for a really good cheesy pasta dish, paired with flavorful meatballs, this Creamy Chicken Meatball Mac & Cheese dish will put a smile on the faces of your entire family. The lean ground chicken allows this meal to not feel so heavy, but the addition makes for a complete meal. This recipe idea is one you can pull out any day of the week and everyone will truly enjoy it.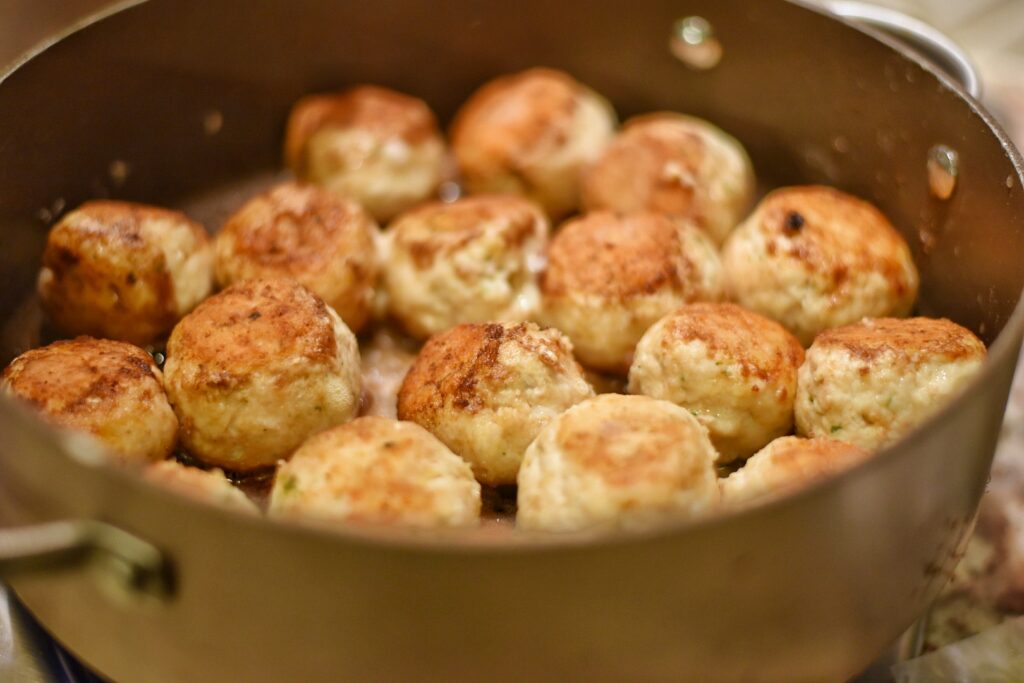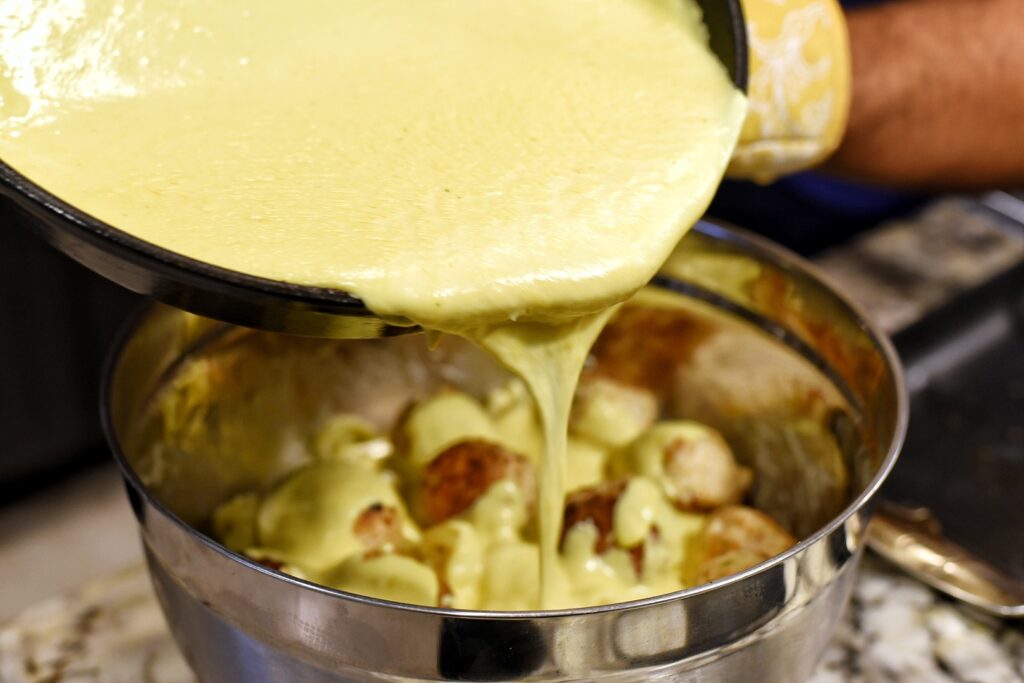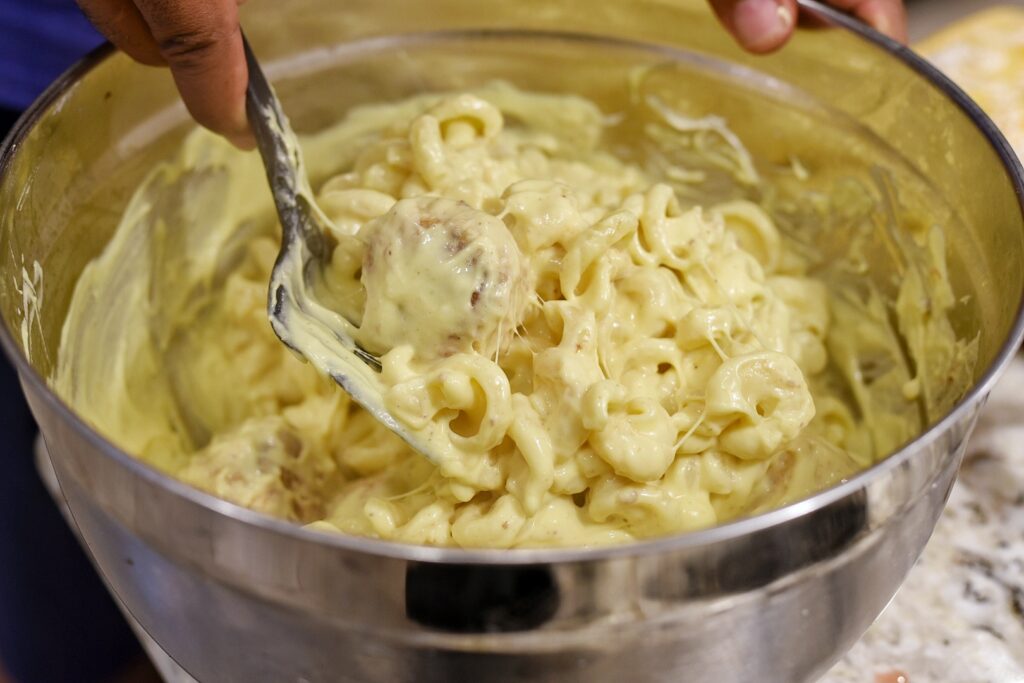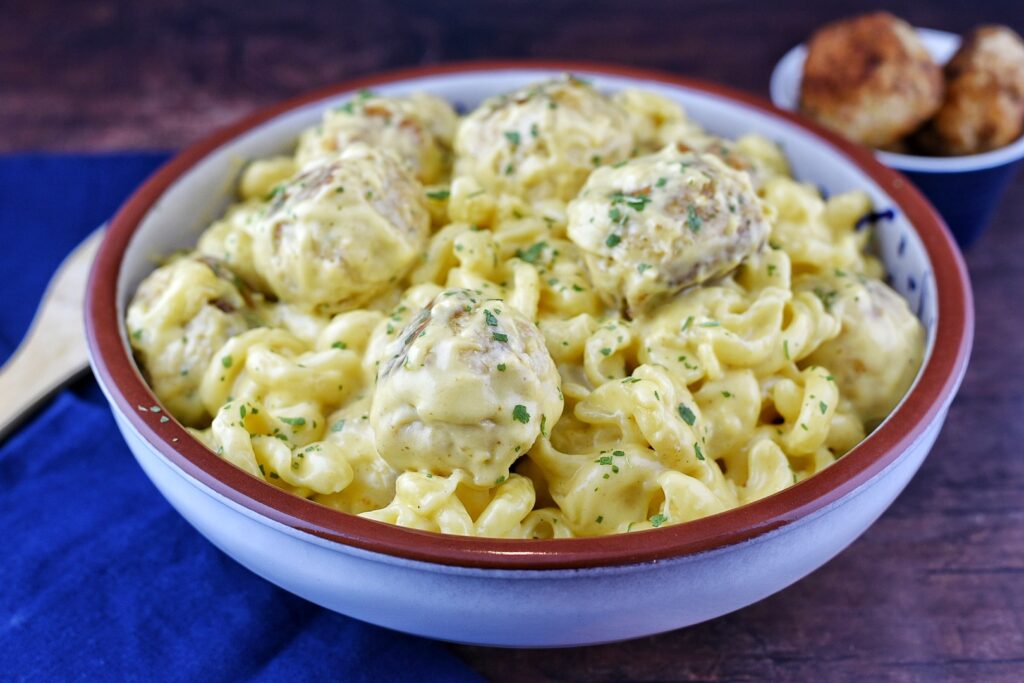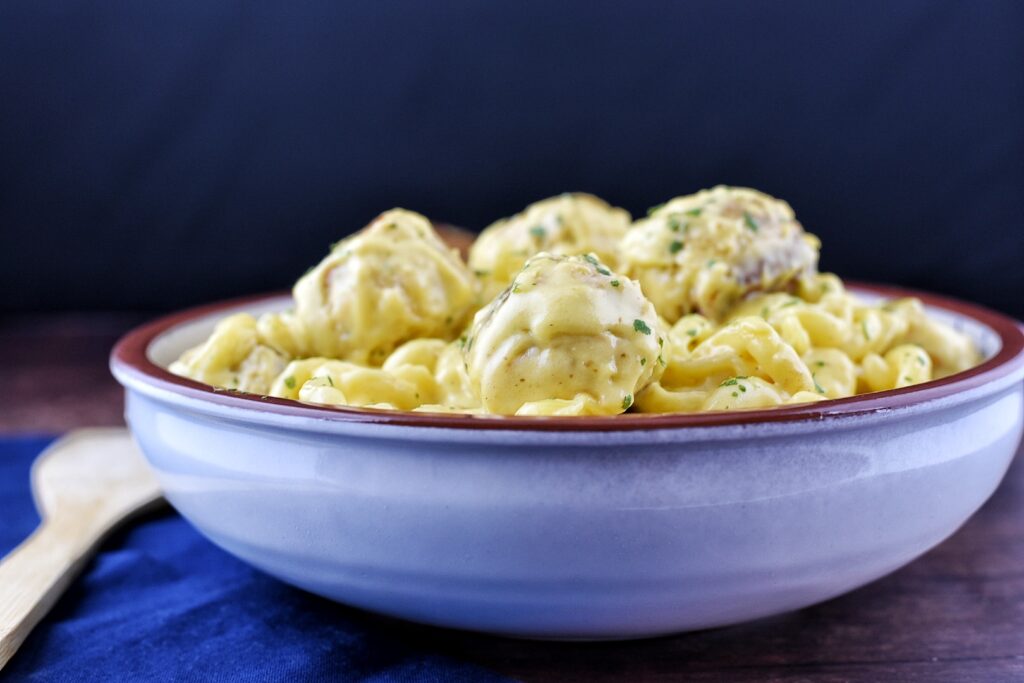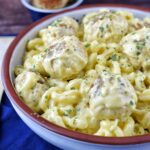 Ingredients
2 lbs. Lean Ground Chicken

16 oz. Organic Trottole Pasta

2 cups Shredded Sharp Cheddar Cheese

2 cups Shredded Monterey Jack Cheese

1/2 cup Panko Breadcrumbs

1/2 cup Grated Parmesan Cheese

1/2 cup All Purpose Flour

6 tbsp. Butter

3/4 cup Chicken Broth

2 cups Heavy Whipping Cream

1 tsp. Minced Garlic

1 tsp. Black Pepper

1 tsp. Paprika

1/2 tsp. Sea Salt

1/2 tsp. Oregano

1/2 tsp. Garlic Powder

2 tsp. Cilantro Flakes

1 Large Organic Egg
Instructions
1. In a large bowl, combine ground chicken, parmesan cheese, panko breadcrumbs, 1/2 tsp black pepper, sea salt, garlic powder, oregano, cilantro flakes and egg and blend together with hands.
2. Spread all purpose flour onto a flat baking pan then set to side.
3. Pre-heat large cooking pan on medium heat and add 3 tbsp of butter.
4. Form chicken mixture into small meatballs, roll each meatball into the flour, then add to cooking pan. Cook meatballs on each side until brown and set to side when done.
5. In a separate cooking pan, pre-heat to medium to low heat and add the other 3 tbsp of butter.
6. Once butter begins to melt, add minced garlic and flour then stir until it begins to bind.
7. Add chicken broth, paprika, 1/2 black pepper and heavy cream until it begins to bind, stirring occasionally.
8. Add shredded cheddar and monterey jack cheese then stir until smooth.
9. In a large cooking pot, cook pasta according to instructions and set to side when done.
10. Once all ingredients are done, add them into a large bowl together and fold ingredients until blended well.
11. Serve hot.