When I was younger, I used to save all of my allowance money just so I could go to the corner store on the weekends to purchase "folded pies". I used to love them all, but my favorite has always been the cherry pie. The flaky pastry crust (with those buttery edges) filled with an irresistibly sweet cherry filling will brighten any day. And that takes me to this quick and easy recipe…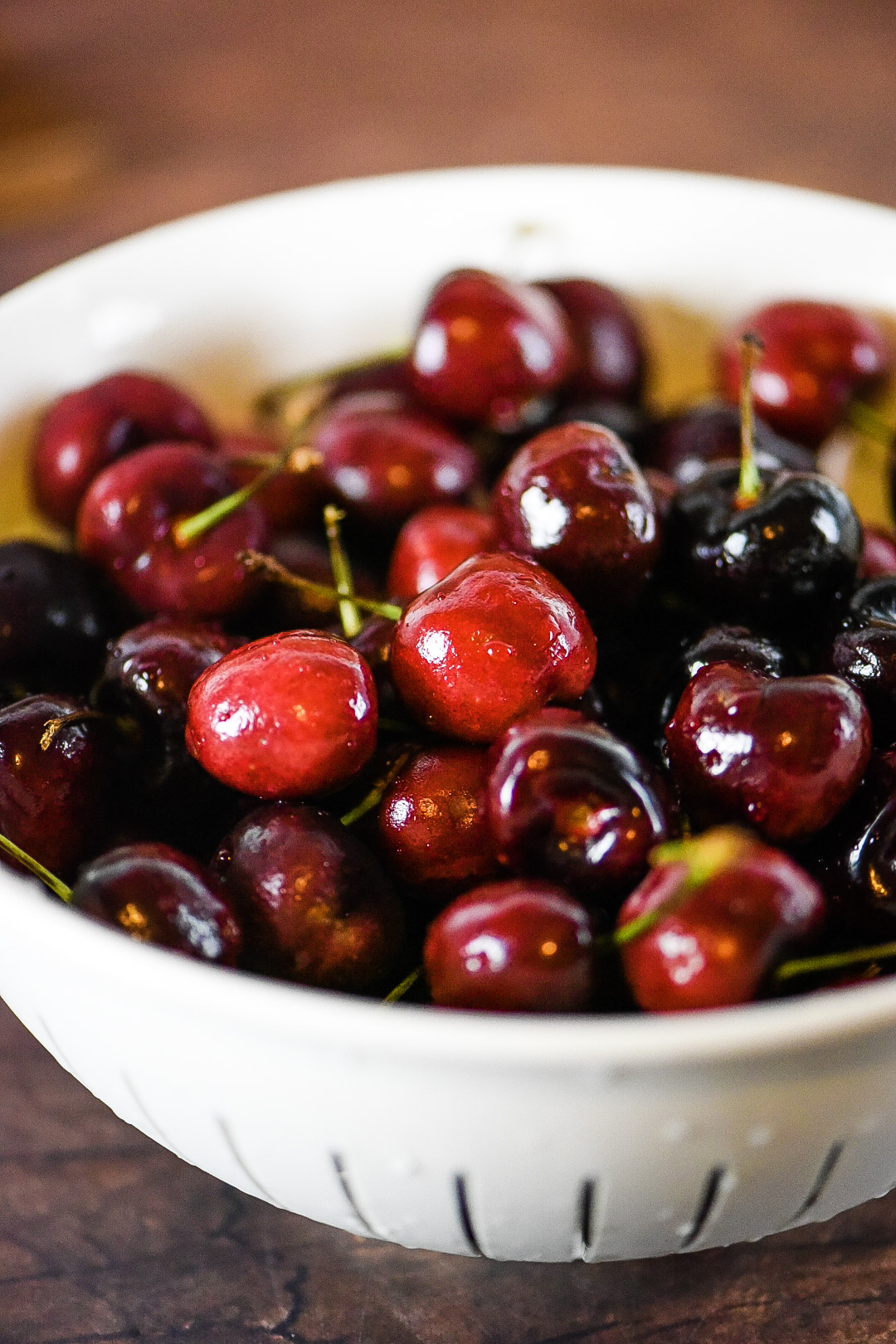 I recently purchased a bag of dark cherries for a recipe and had a lot left over so I figured I could try to make something useful out of them — something I could use more than one way. So, say hello to my  Easy Dark Cherry Sauce!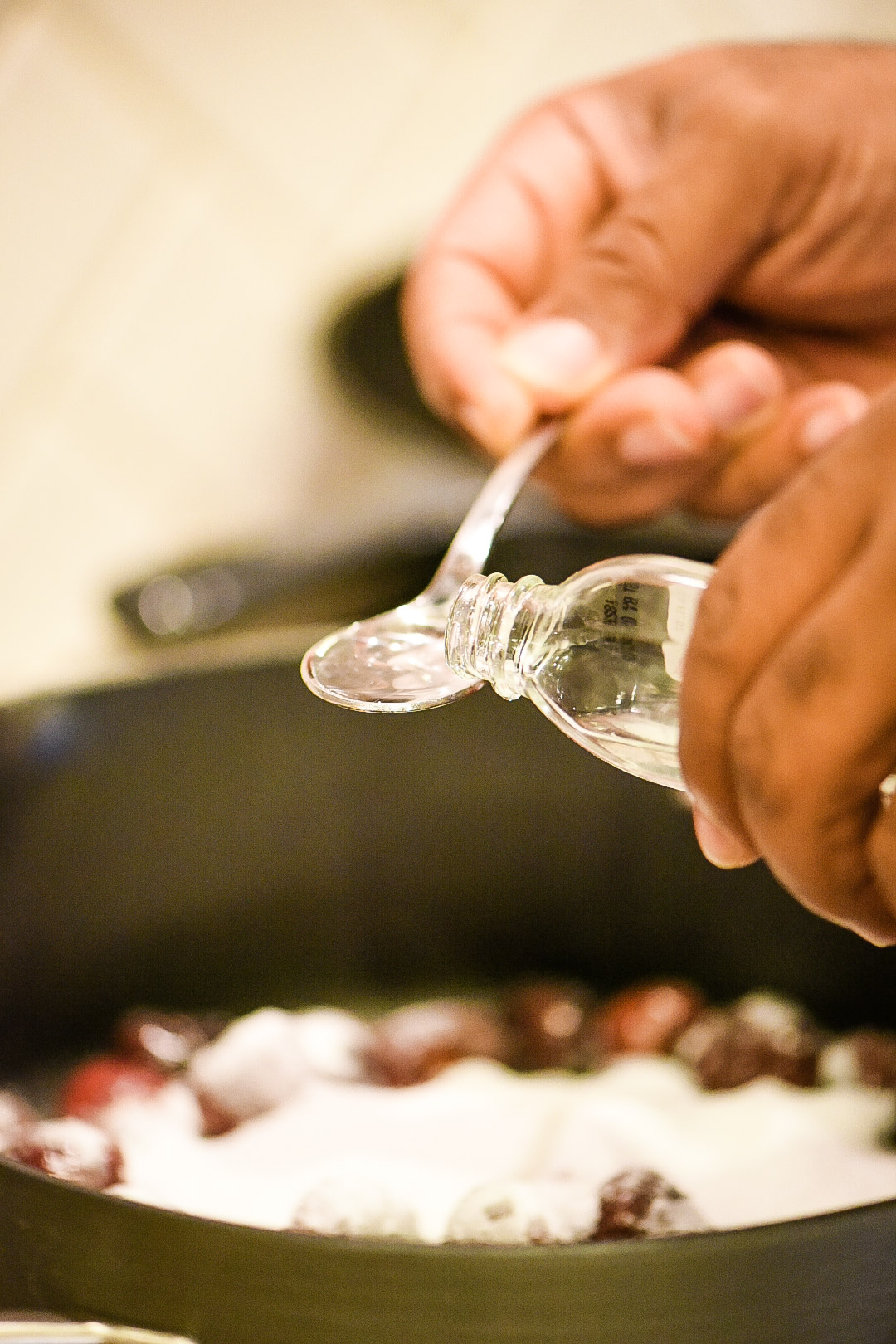 This sauce can be used in a lot of different recipes including cherry pie (of course), as a topping over some good vanilla ice cream or an icebox pie. But, it is equally delicious on savory items like pancakes or crepes.
Did you know? Cherries not only taste great but they offer some health benefits too like helping to decrease memory loss, lowering blood sugar levels, and lowering the chance of colon cancer.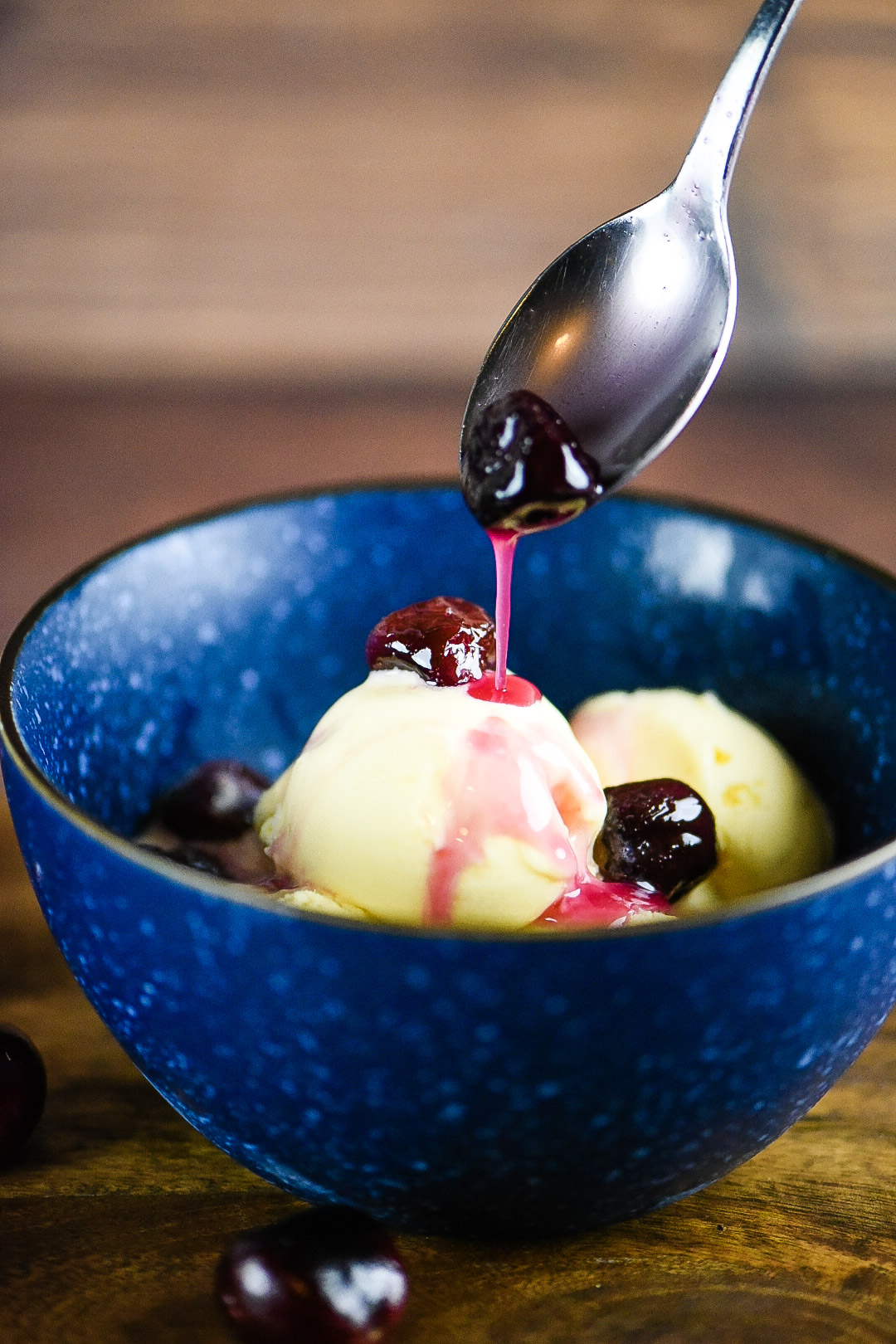 Here are a few tips to making this the best dark cherry sauce you have ever tasted:
This is a very simple recipe that can be altered according to your personal desired thickness just by adding additional cornstarch.
Remember to "pit" the cherry by removing the small seed before preparing the sauce. You don't want to bite into something that will ruin this sweet experience.
Using a cherry pitter is the easiest route, but there are a lot of other interesting ways to get that pit removed. I've seen others use household items like paperclips (Google it :)). Yes, folks get really creative. This also allows you to leave your cherry whole; which looks so much better.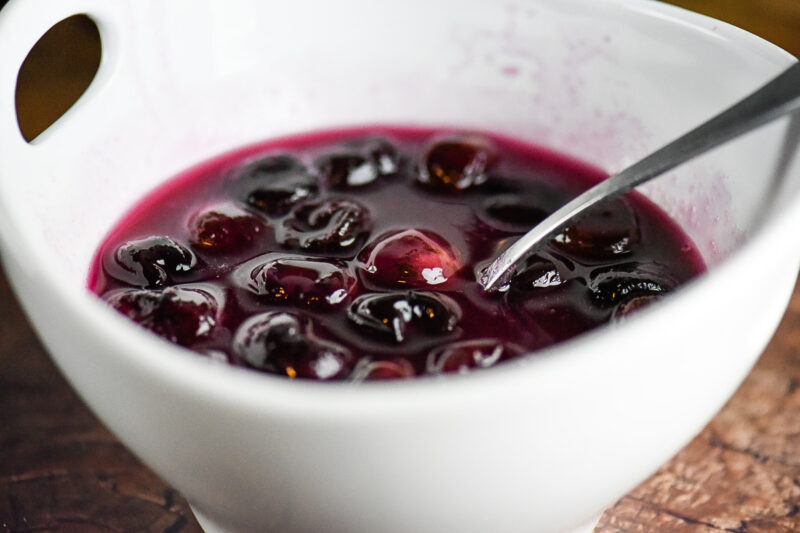 If you are a fan of cherries this Dark Cherry Sauce will be a great idea to give a try on just about any dessert and lots of savory dishes as well.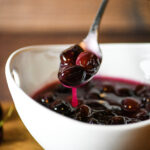 Ingredients
4 cups Organic Fresh Dark Cherries

2 cups Sugar

4 tbsp Cornstarch

2 tsp Almond Extract
Instructions
Begin by washing the cherries. Remove the stem, and using a cherry pitter, remove the seeds.
Add cherries to a cooking pan on medium heat and allow to cook for 5 minutes uncovered.
Add remaining ingredients into the pot and cover. Cook the cherry mixture until the sugar dissolves and creates the sauce. Add more cornstarch to achieve desired consistency.
Allow sauce to come to room temperature then use as needed.