Let me start off by saying there aren't many things on earth that are better than eating buttery toasted bread paired with melted cheese. One of the first things I learned as a kid is how to make grilled cheese sandwiches – and the idea of the panini – well, that took this childhood classic to new heights.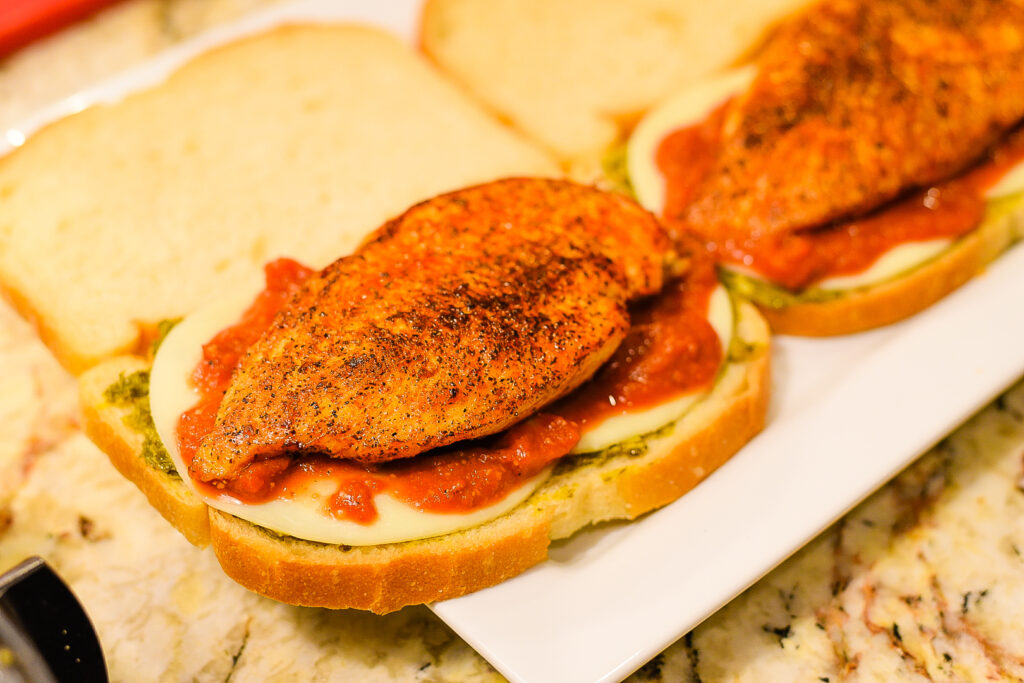 From what I know, the panini sandwich idea became trendy around the 16th century by way of an Italian cookbook and caught the hearts of American foodies in the mid-1970's. There are several different types of panini sandwiches available, but I wanted to created my version of the Italian Grilled Chicken Panini.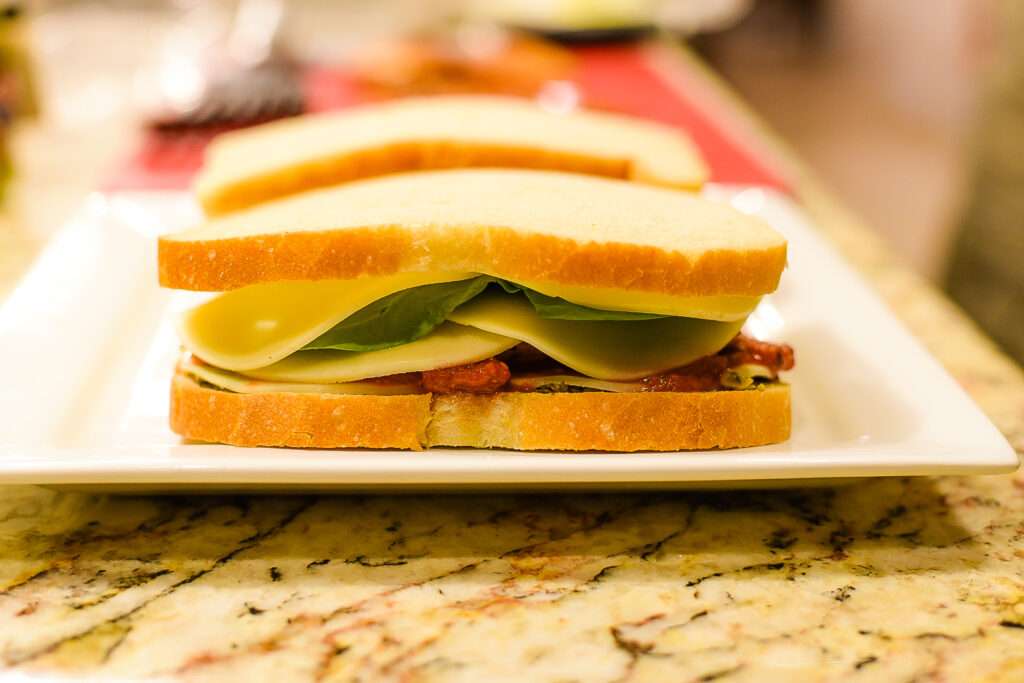 The type of bread you can use for this sandwich can range from focaccia to ciabatta but I choose to go with fresh sourdough for this recipe. Buttery toasted sourdough is a personal favorite and teaming that with fresh provolone cheese (and more provolone cheese) had me sold before I even got started.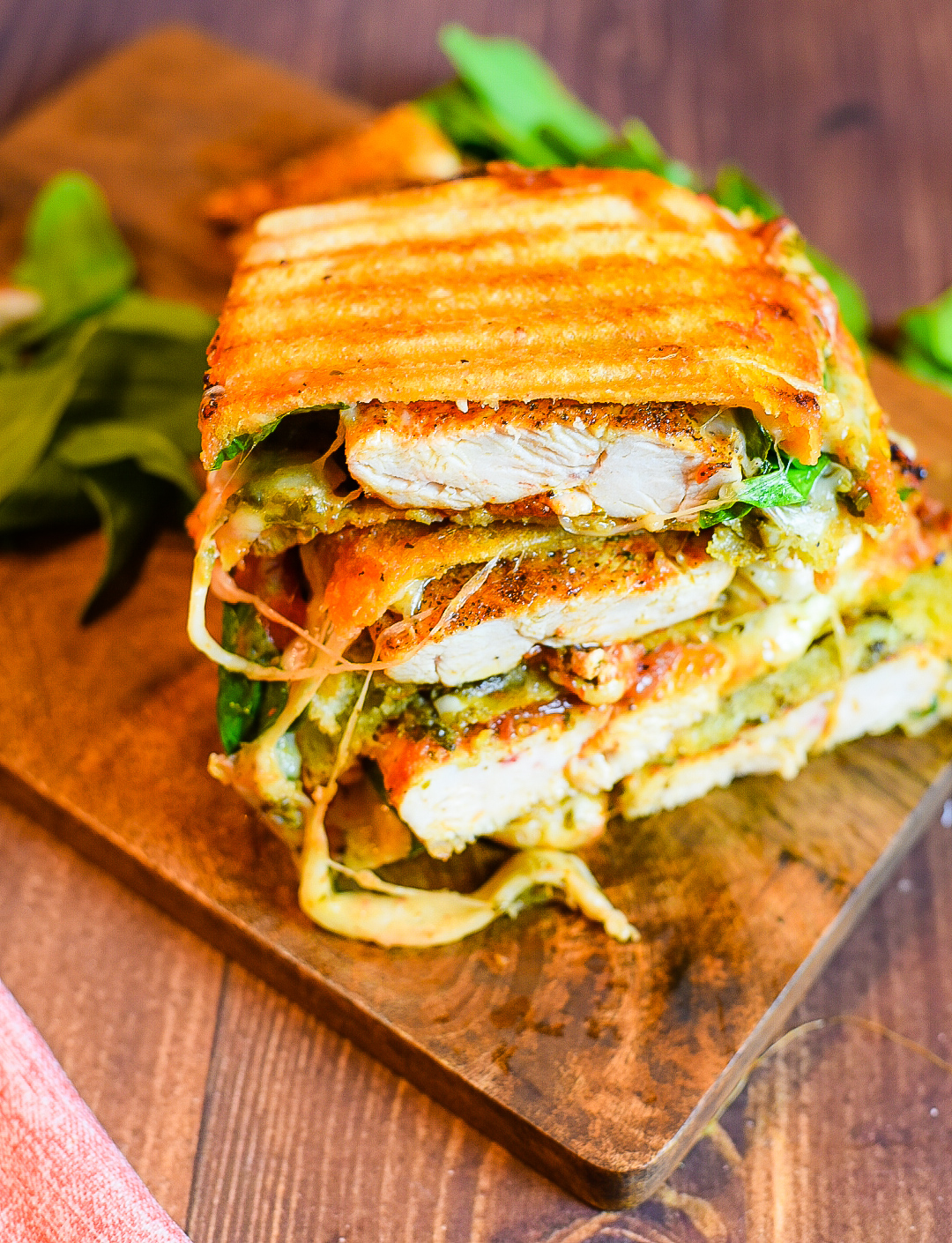 I added sliced and well seasoned chicken breast with all of that good cheese along with some flavorful crushed tomatoes. The basil pesto really helped harmonize all of the flavors and once you take this baby off of the panini grill the aroma will hit you immediately. If you want to take a quick field trip to a small Italian sandwich shop put this Italian Grilled Chicken Panini Sandwich on your dinner table and thoroughly enjoy.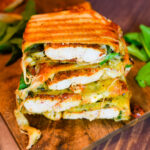 Ingredients
4 Slices Sourdough Bread

1 lb. Organic Chicken Breast

8 oz. Provolone Cheese Slices

4 tbsp Fresh Basil Pesto

1/2 cup Fresh Spinach Leaf

1/2 tbsp Oregano

1/2 tbsp Paprika

1 tsp Sea Salt

1/2 tbsp Black Pepper

1 tbsp Butter

For the Crushed Tomato Sauce:

1 Small Can Crushed Tomatoes

1/4 cup Grated Parmesan Cheese

1 tsp Red Pepper Flakes

1 tsp Oregano
Instructions
Pre-heat your panini grill to high heat.
In a small cooking pot, add all sauce ingredients (crushed tomatoes, pParmesan Cheese, red pepper flakes, oregano) and cook on medium heat for 5 minutes or until it begins to bubble. Remove from heat.
Butterfly slice your chicken breast and season each side with sea salt, black pepper, oregano and paprika slightly rubbing seasoning into the meat.
Pre-heat cooking pan to medium/high heat and add tbsp of cooking oil.
Cook each chicken breast for 4 minutes on each side then set to the side when done.
Begin layering your sourdough bread slice by adding 2 tbsp of pesto to one side and spreading evenly. Top pesto with 2 slices of provolone cheese then add tomato sauce mixture using a slotted spoon spreading evenly. Add chicken breast, 2 more slices of provolone cheese, and add desired amount of spinach leaf. Top the spinach leaf off with 2 more slices of provolone cheese and butter the outside of the sourdough bread with soft butter.
Add the sandwich to the panini press and grill for 4 to 5 minutes.
Remove from heat and cut sandwich down the middle. Serve hot.