Sometimes I'm in the mood for a good burger, but I also want to try to eat on the healthier side. And since I love mushrooms why not have my cake and eat it too? Especially when you can have both – eating healthy and having a great tasting burger!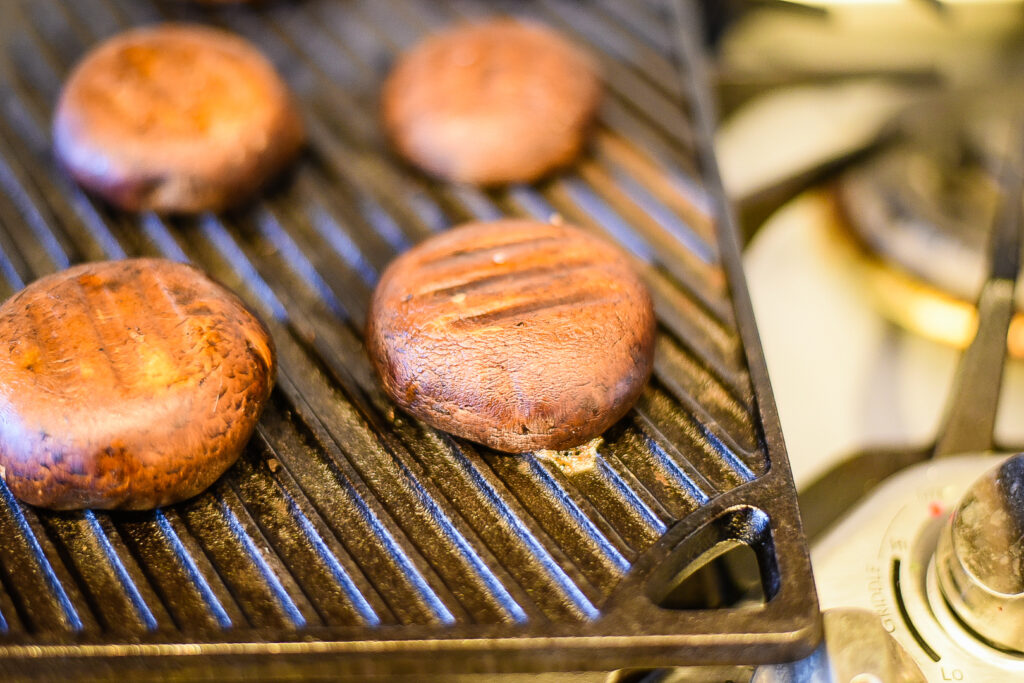 Most people think of turkey burgers as being a bit dry and not as tasty and full of flavor as the traditional ground beef version so I felt I needed to throw on the apron and come up with a fully flavored turkey burger.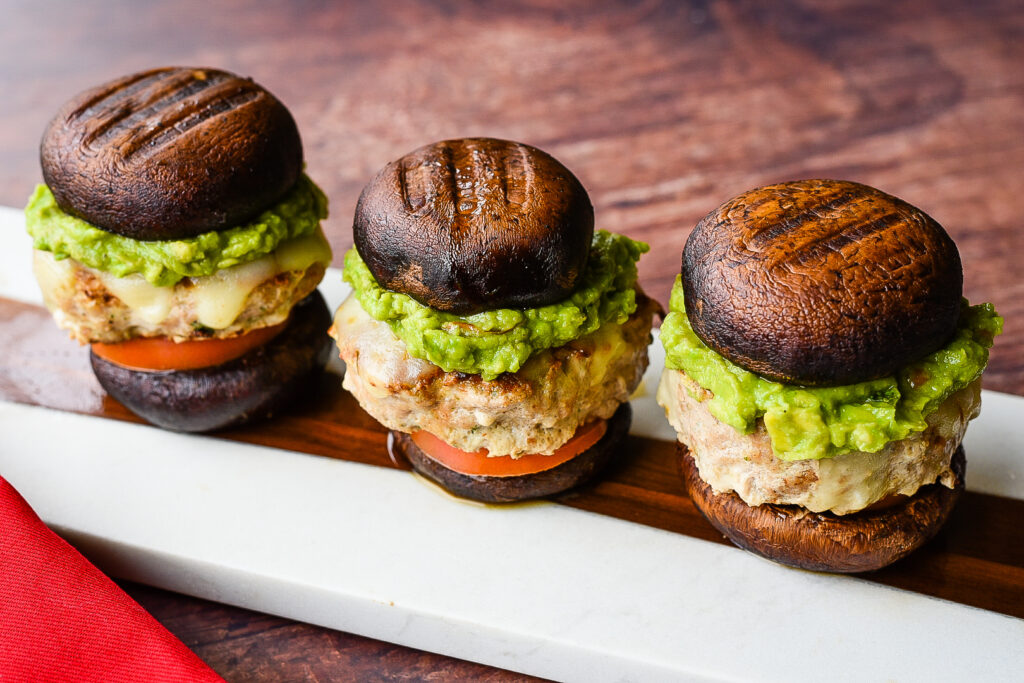 I must say with my Portobello Turkey Sliders you can forgo any guilt. Using the caps of portobello  mushrooms really helped me get over the "carb" concern and they are the perfect replacement for burger buns due to their density. thickness, and texture.
So how do I keep my ground turkey really moist? First, I season the ground turkey with the perfect balance of garlic, sea salt, black pepper, and herbs. (Seasoning doesn't make it moist but it is a step you cannot skimp on 🙂 ). Next, I throw an egg into the mix blended with Parmesan cheese and that takes this burger recipe to another level.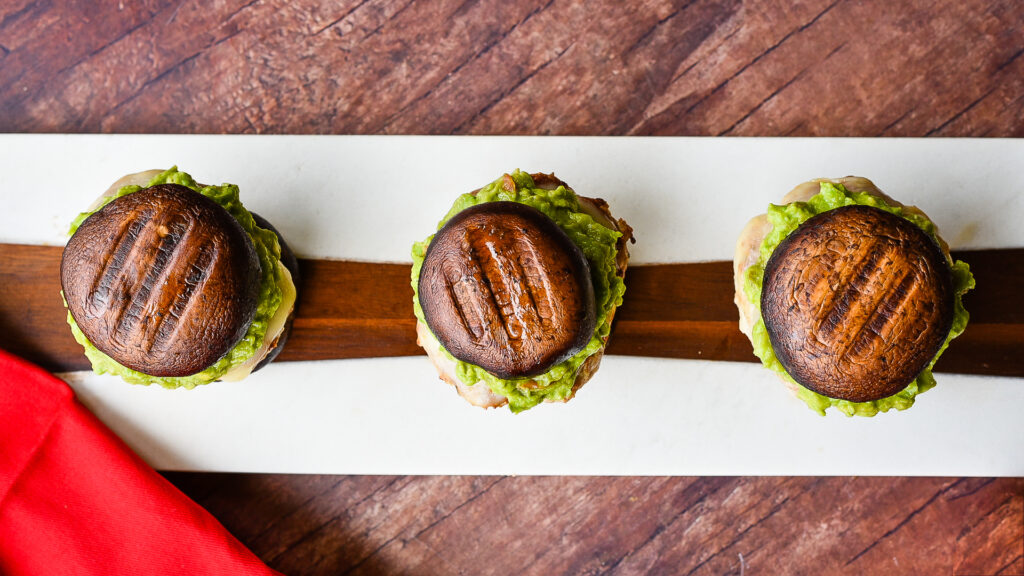 These Portobello Turkey Sliders definitely deserve a spot at your table! Plus they are perfect for those sticking to a low carb or gluten free diet.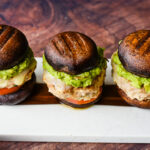 Ingredients
For the Turkey Burgers:

1 lb Ground Turkey

6 Portabella Mushroom Caps

3 PepperJack Cheese Slices

1/4 cup Grated Parmesan Cheese

1 Large Organic Egg

1/2 tsp Garlic Powder

1/2 tsp Ground Cumin

1/2 tsp Sea Salt

1 tsp Oregano

1 tsp Black Pepper

2 tsp Cilantro Flakes

1 Small Tomato (optional)

For the Guacamole:

2 Small Avocados

1 tbsp Pico De Gallo

1/2 tsp Sea Salt

1/2 tsp Black Pepper
Instructions
Begin by pre-heating a grill cook top to high heat and pre-heat a cooking pan to medium heat;  adding 1 tbsp of cooking oil to each.
In a large bowl, add ground turkey, parmesan cheese, egg, garlic powder, ground cumin, sea salt, oregano, black pepper and cilantro flakes and mix together well with hands.
Clean the mushrooms with a paper towel. Remove the bottom stem of the portobello mushroom caps and coat the tops lightly with olive oil. You should also remove the gills.
Grill each mushroom cap on the grill cook top for 5 to 7 minutes then set to the side.
Form the turkey meat into a patty size that is equal to the width of the potobello mushroom cap. Cook on each side for 4 minutes. After flipping, add pepper jack cheese slices with 3 minutes remaining.
In a small bowl, remove skin and seeds from avocado and add to bowl along with pico de gallo, sea salt and black pepper. Mix well with fork until smooth.
Build each slider with cooked turkey patties, sliced tomato, and guacamole. Serve hot.
Notes
To turn your sliders into burgers, purchase larger portobello mushrooms and increase the size of the turkey patties to match. Also, because portobello mushrooms release lots of liquid, do not use water to clean the mushrooms (as this adds unnecessary moisture) and remove the gills underneath the caps.