If you ever walk into a bar and see that copper mug on the counter top it will definitely intrigue one to want to know what's in it. The first time I saw a Moscow Mule I wanted to give it a try just because of how cool and refreshing it looked.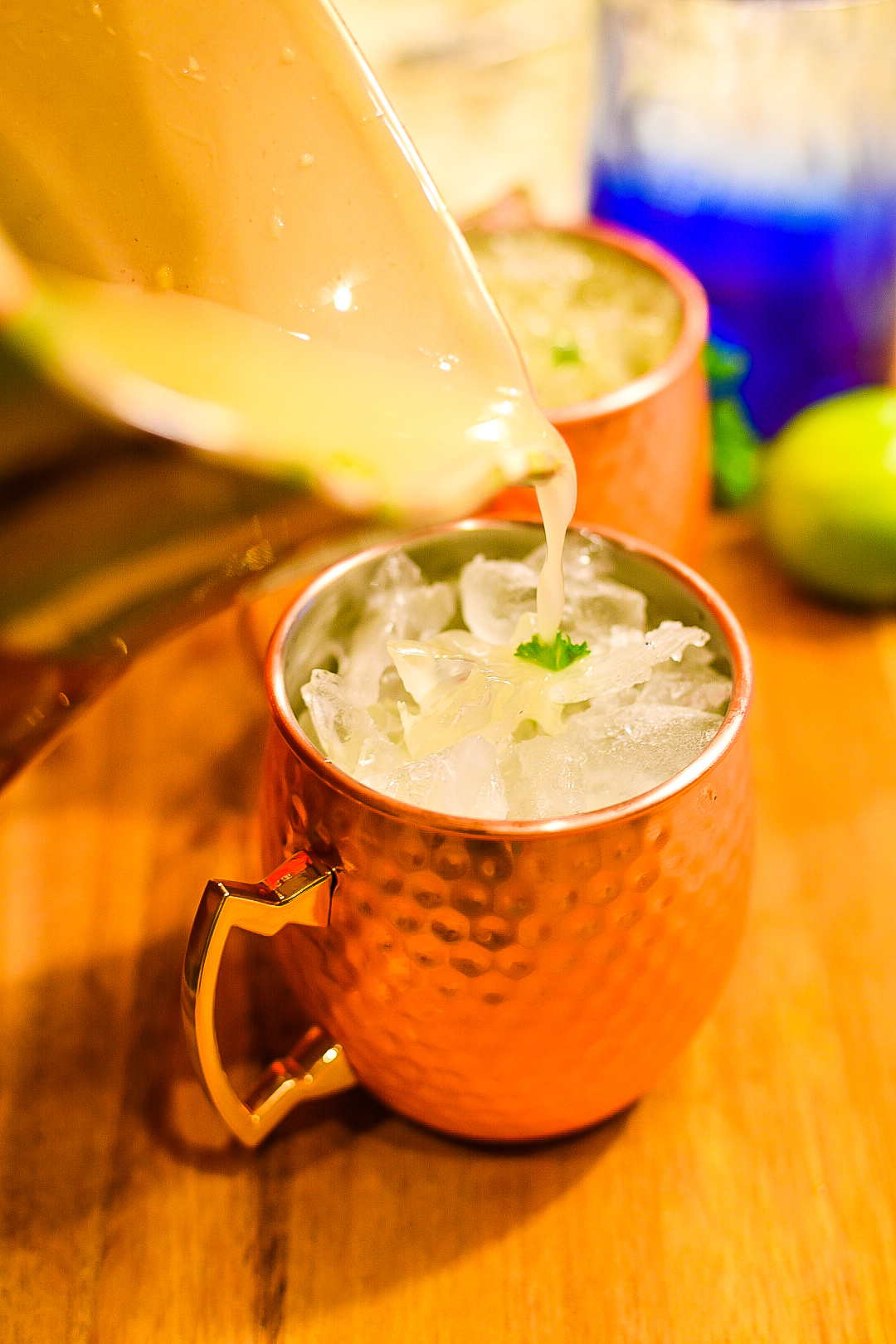 I gave it a try and really enjoyed it. After some time had passed, I was at a house gathering where a family member was making Moscow Mules. I got a glimpse into the variety of ways you can create one and figured it was time to throw my hat in the ring.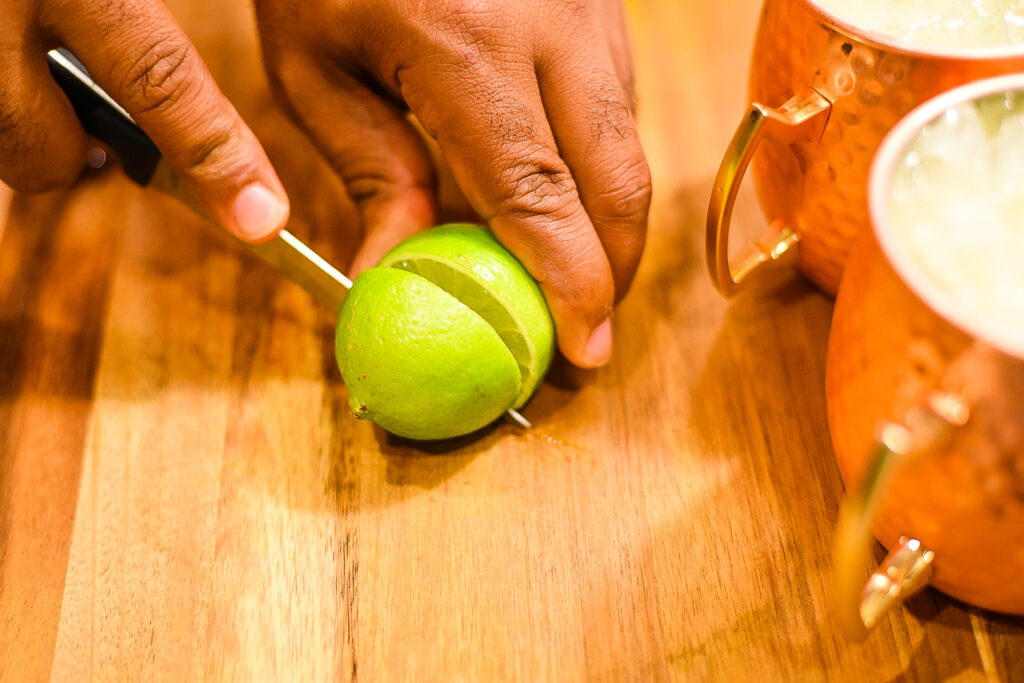 Today I bring to you my a Pineapple Coconut Moscow Mule. If you decide to make these at home you just have to purchase the copper mugs. It actually keeps the cocktail very cold due to the mug immediately taking on the temperature of the drink. Plus, it just wouldn't be civilized without them!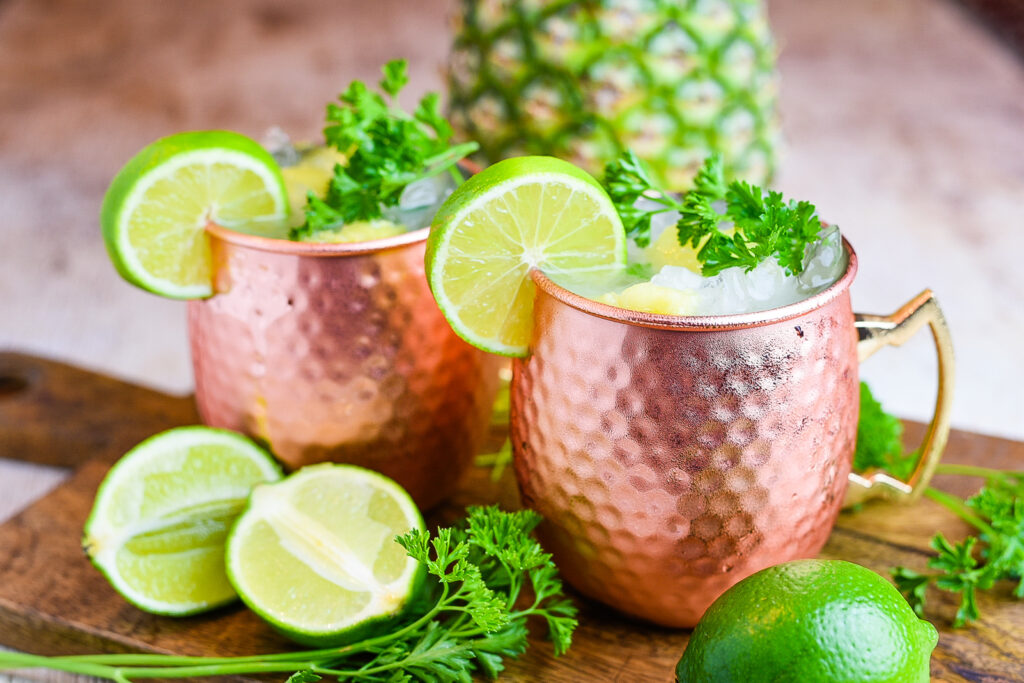 The natural flavors you get by mixing the fresh pineapple chunks and fresh cilantro really turns this cocktail into a refreshing anytime treat. The spiciness that comes from the ginger beer is the crucial ingredient, but the tropical taste that comes from the pineapple-coconut juice blend turns this good cocktail into a great one.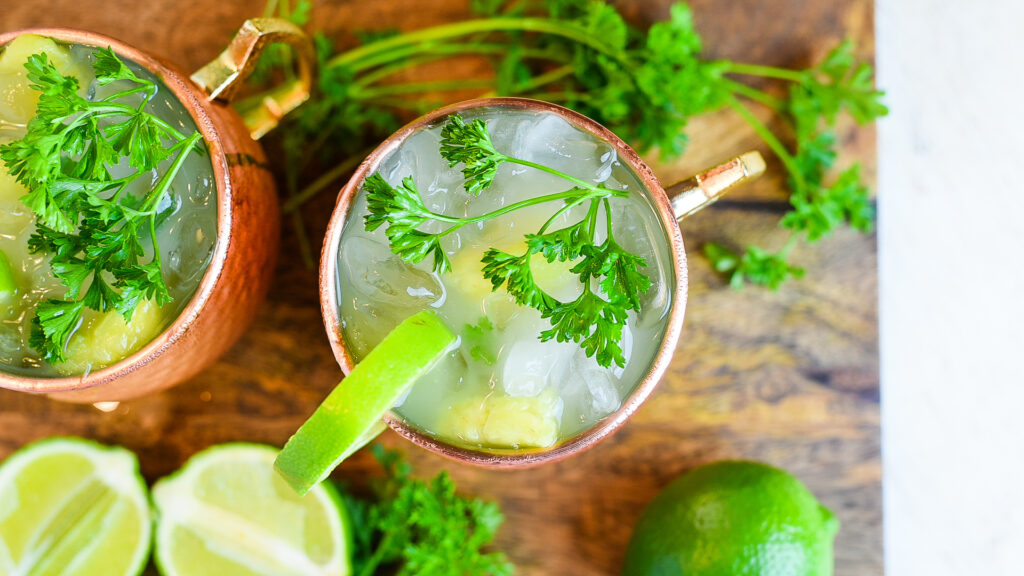 If you are in the mood for a new cocktail, add this Pineapple Coconut Moscow Mule to the priority list. You will thank me later. 🙂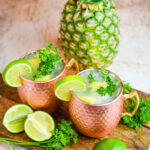 Ingredients
2 cup Vodka

3 cup Pineapple Coconut Juice

3 cup Ginger Beer

1 cup Chopped Fresh Cilantro

2 cup Pineapple Chunks

1 Lime
Instructions
In a large pitcher, add pineapple chunks and fresh cilantro.
Pour in vodka and stir for a minute until well blended.
Pour in ginger beer and pineapple-coconut juice and continue to stir.
Slice the lime in half and squeeze one half of the lime into pitcher and continue stirring until blended.
Add ice to the copper mugs and pour pineapple mix. Add a few additional pineapple chunks, if you choose, and top off with fresh cilantro then serve.