The first time I ever heard of Tequila Sunrise was from a movie (of the same name) back in 1988. It was a film about two friends being on opposite ends of the law, where at some point a pretty lady is caught between the two — plus some other twists and turns. That pretty much sums up this cocktail recipe!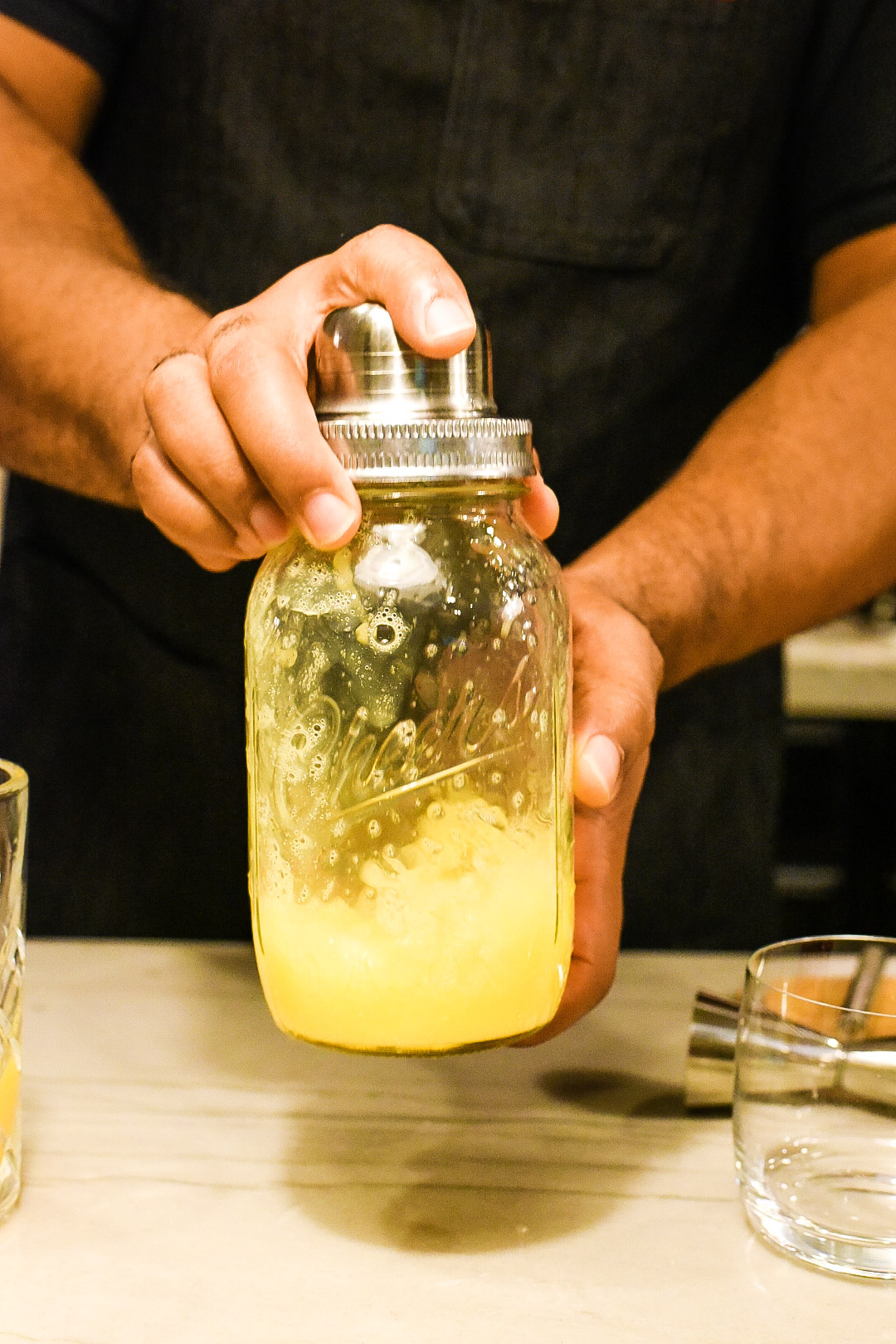 Today I bring you my version of the Tequila Sunrise cocktail. The original cocktail recipe was created in the 1930s at a hotel in Arizona and modernized in the 1970s with slight changes. The two-toned drink color resembles the colors of a sunrise; which we all know if a nice view. 🙂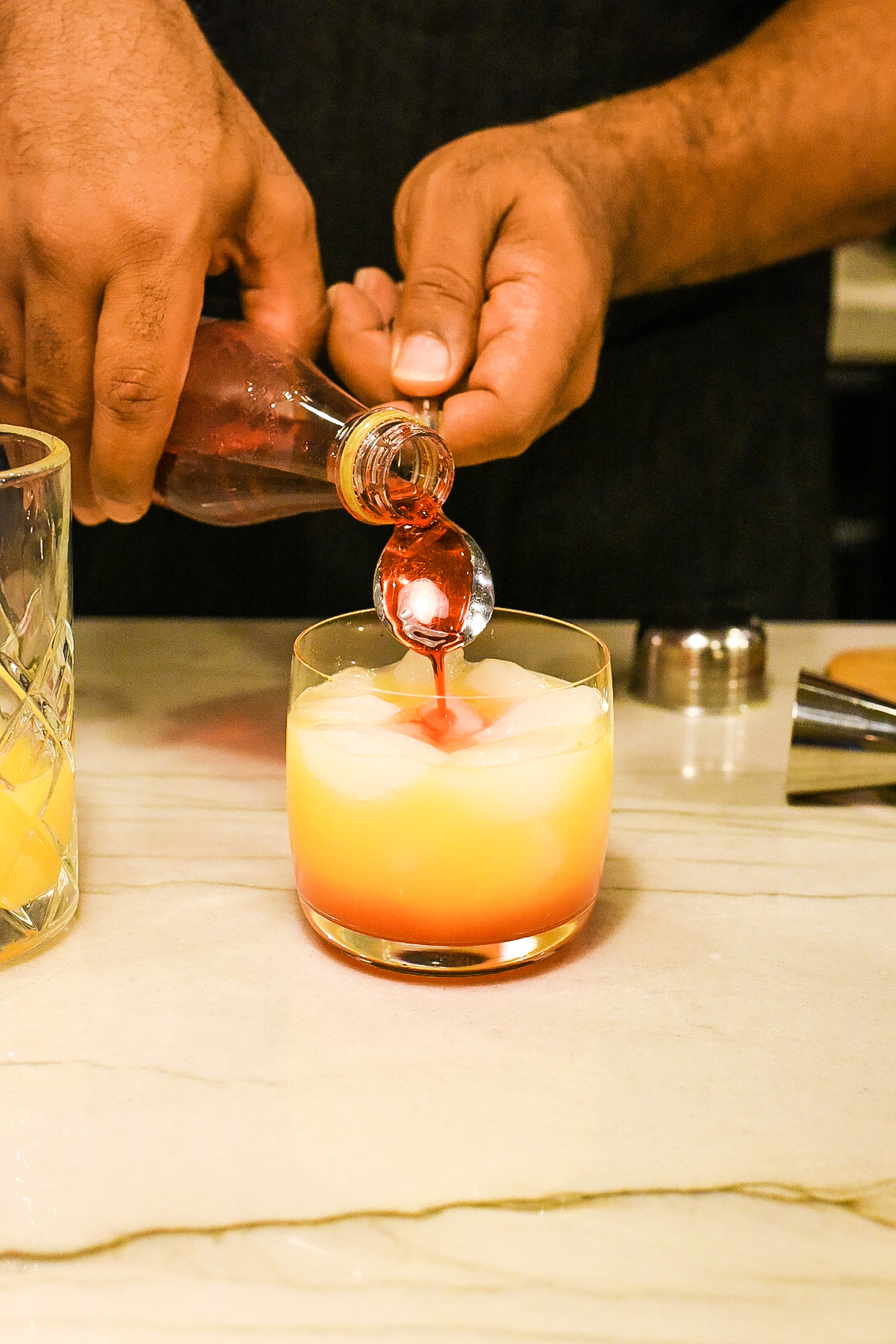 Tequila and orange juice are already a start to a good cocktail, but once the cocktail is "layered" with a hint of sweetness from the grenadine, it adds a new level of tastiness. You'll find this cocktail very simple to make and once you understand how to add the grenadine, you're a pro.
Tip: You'll need to use a spoon so you can pour the grenadine layer very slowly. Since it is the heaviest ingredient, it will head straight o the bottom of your glass creating the look we are going for.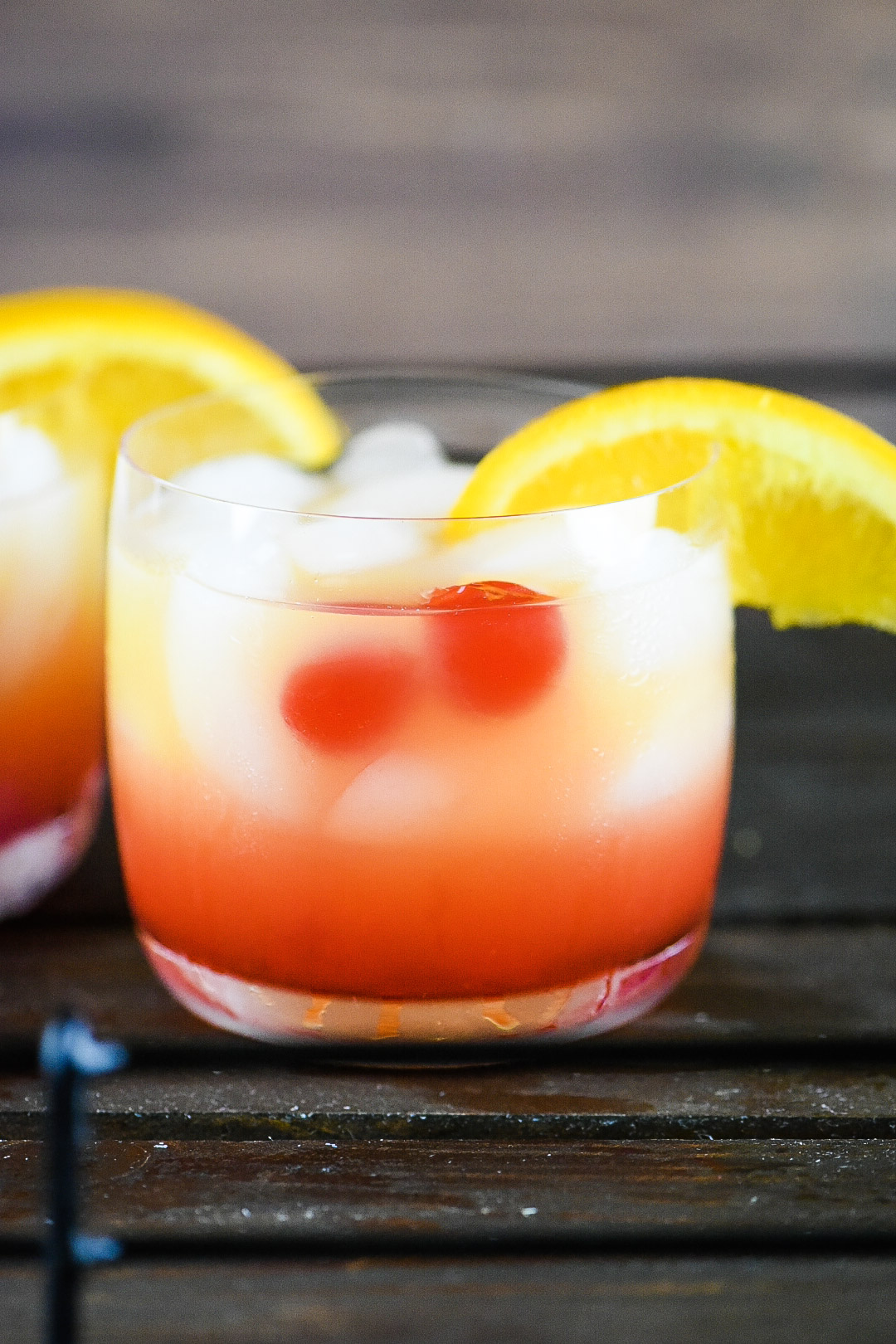 When you want a great tequila-based drink that has some sweetness (but not too sweet) give this Tequila Sunrise Cocktail a spot on your home bar menu.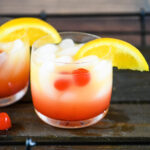 Ingredients
2 oz. Tequila

1/2 cup Orange Juice

1/4 cup Grenadine Syrup
Instructions
Add tequila and orange juice to a shaker with 1/4 cup of ice. Shake for 5 seconds.
Fill a drinking glass with ice then add tequila and juice mixture to glass.
Turn spoon bottom side up and slowly pour grenadine into drinking glass over juice mixture.
Add cherries and orange peel for garnish and serve.