The fresh mozzarella and roasted tomatoes along with the fresh spinach will leave you with an empty pizza rack at the end of the night. The additional butter and basil pesto mix on the crust will have you singing "That's Amore" on a full stomach.
I am typically a meat and cheese kind of guy when it comes to pizza nights but this Tomato Florentine Pizza has upgraded my pizza palate. I think any food that contains the name "Florentine" is probably something that is going to be pretty tasty.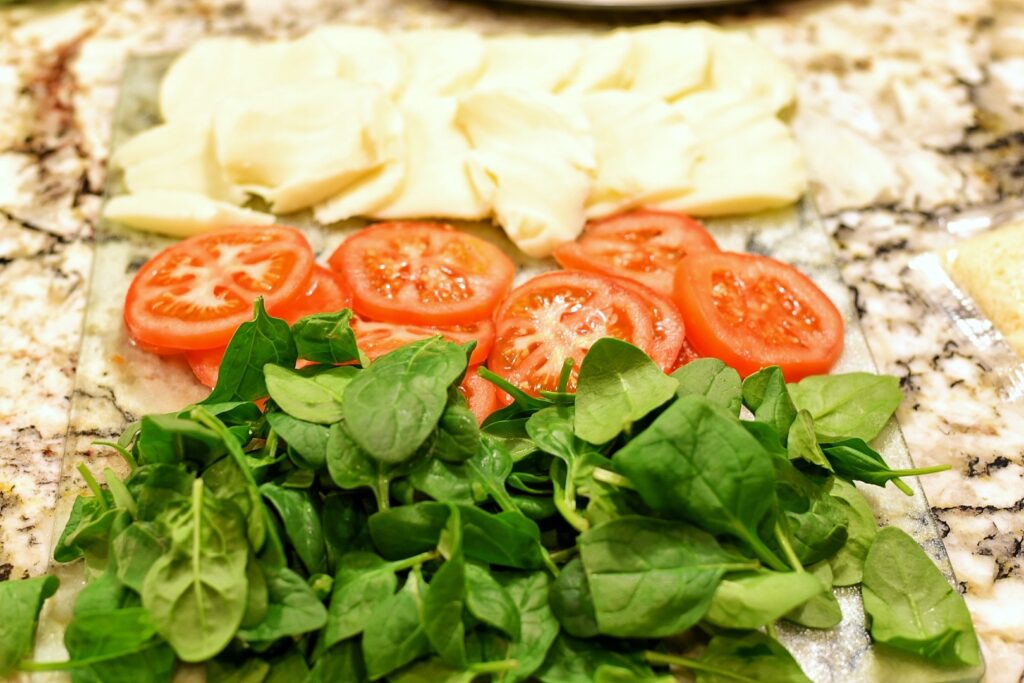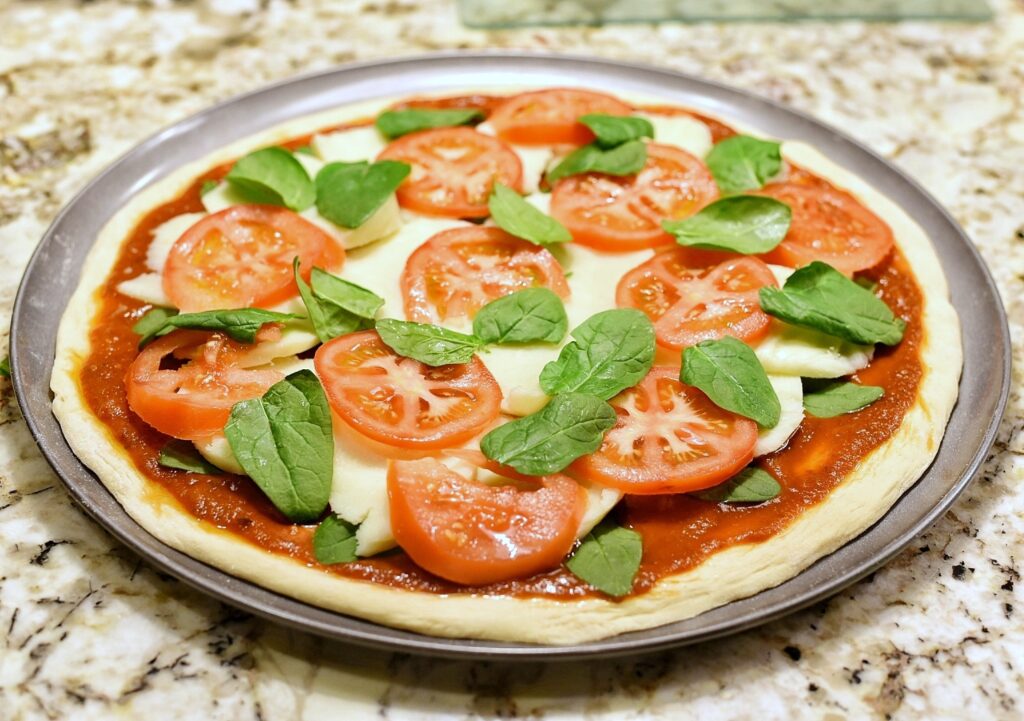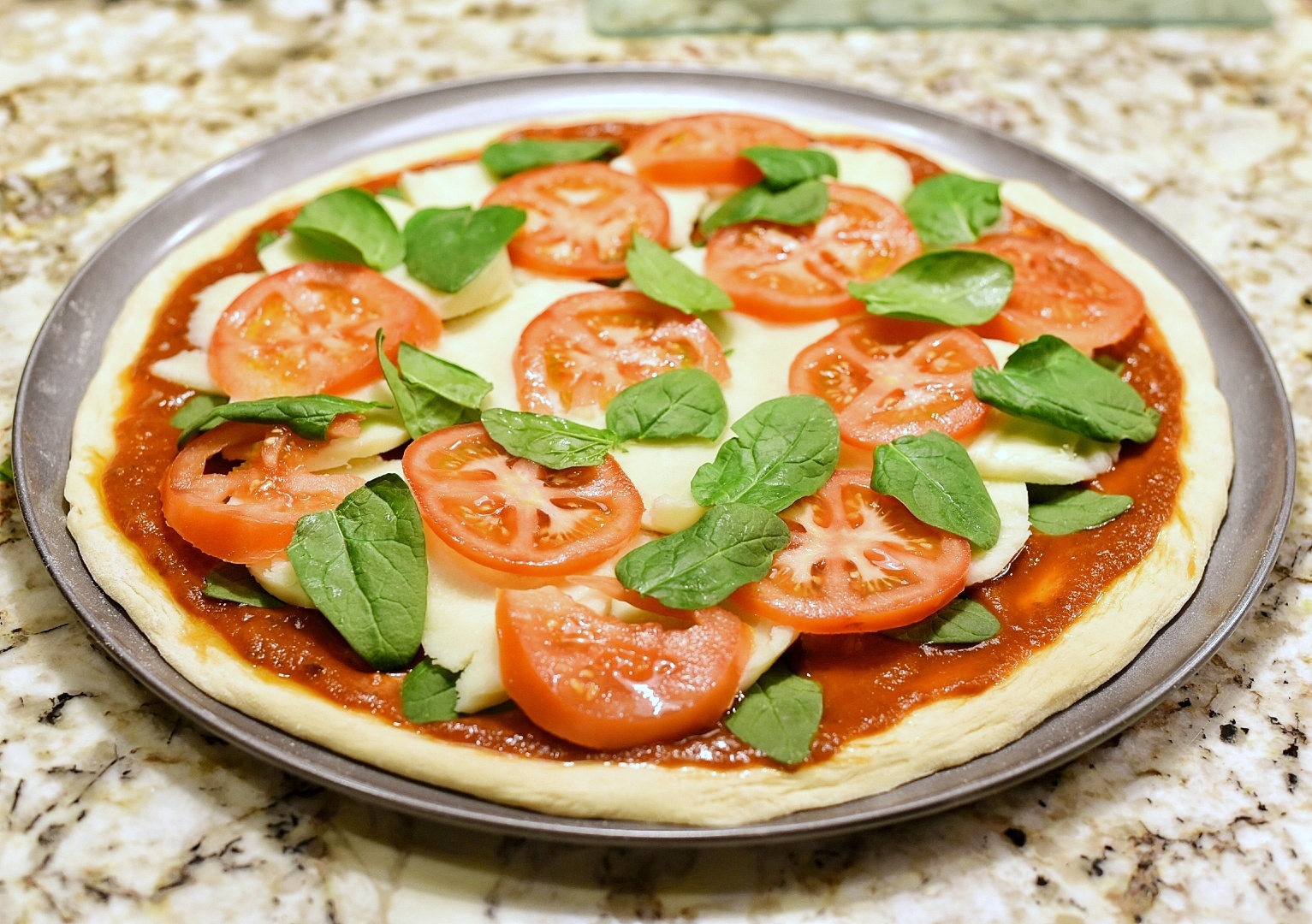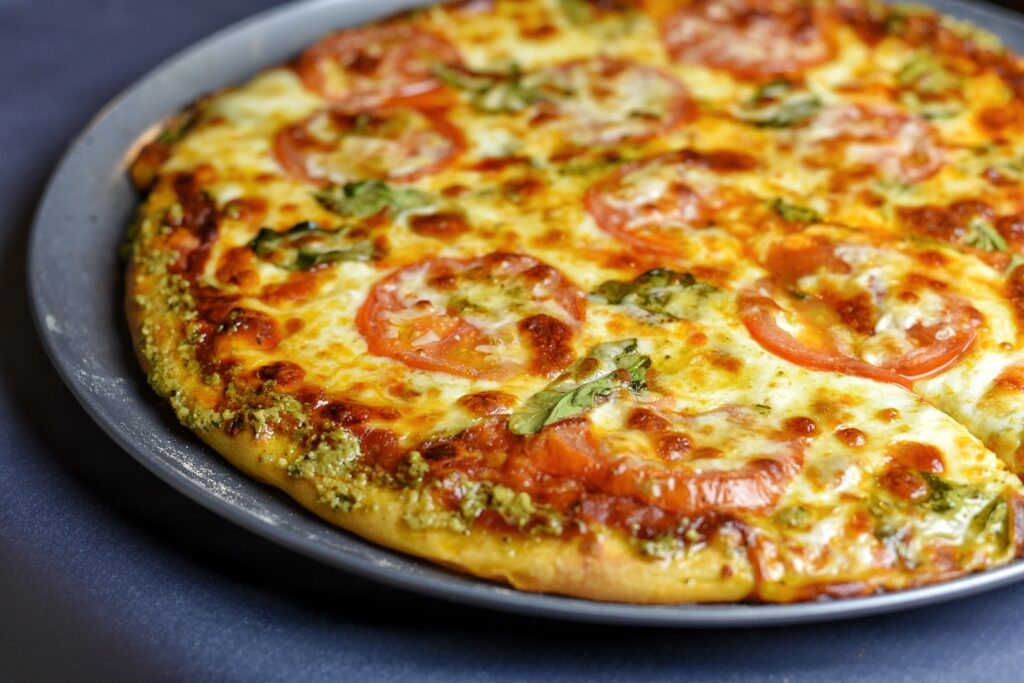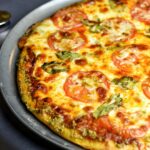 Ingredients
1 lb. Fresh Pizza Dough

1 cup Organicville Organic Pizza Sauce

5 oz. Fresh Leaf Spinach

1 lb. Fresh Mozzarella Cheese Block

1/2 cup Shredded Mozzarella Cheese

2 Whole Tomatoes Sliced

1 tbsp. Basil Pesto

1 tbsp. Butter

1/3 cup Pastry Flour
Instructions
1. Spread pastry flour over kitchen counter top.
2. Place the fresh dough onto flour and begin to shape dough into a circle using hands. Finish shaping and flattening with roller.
3. Spread your pizza sauce evenly over the crust.
4. Cut your mozzarella cheese into thick slices and spread evenly over the pizza sauce.
5. Add your sliced tomatoes and fresh spinach over the top of the cheese.
6. Top off with shredded mozzarella and bake in the oven at 400 degrees for 18 minutes.
7. While pizza is baking, add butter and basil pesto into a small bowl and microwave until melted and stir.
8. Once pizza is complete and out of the oven, spread the butter and basil pesto mixture over the crust and serve after cooling.