Sometimes when you're not sure what you want to eat on a Friday night you may come to a point where you narrow it down to two hard-to-decide-between choices. Recently I was in the mood for a good burger, and I also wanted a pizza. Then the light bulb went off!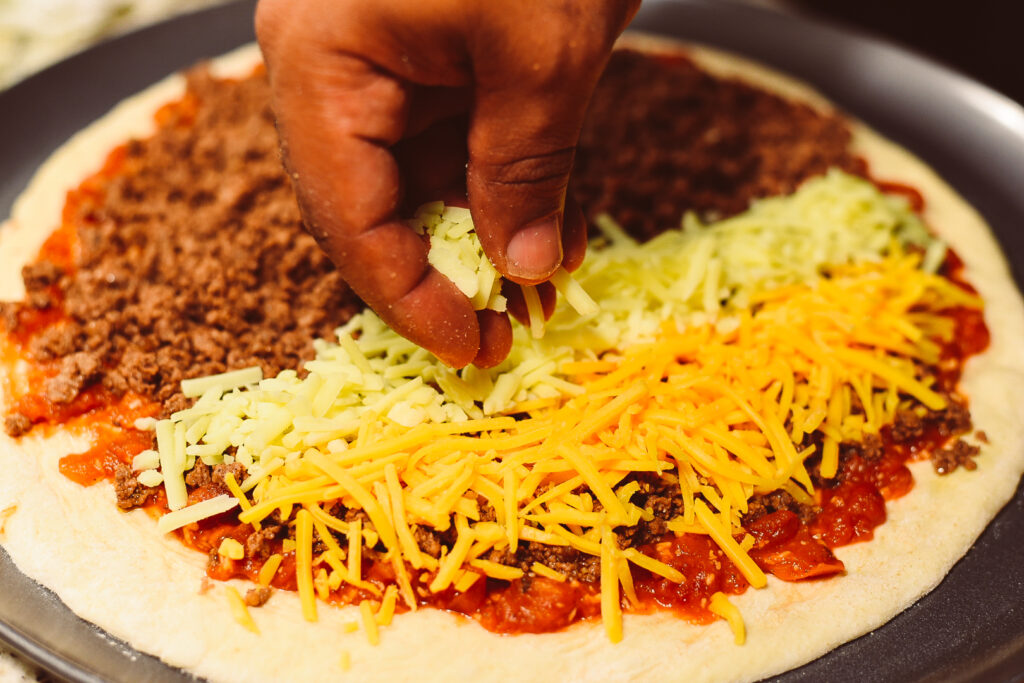 The result: My version of a Cheeseburger Pizza made with my newly created pizza sauce!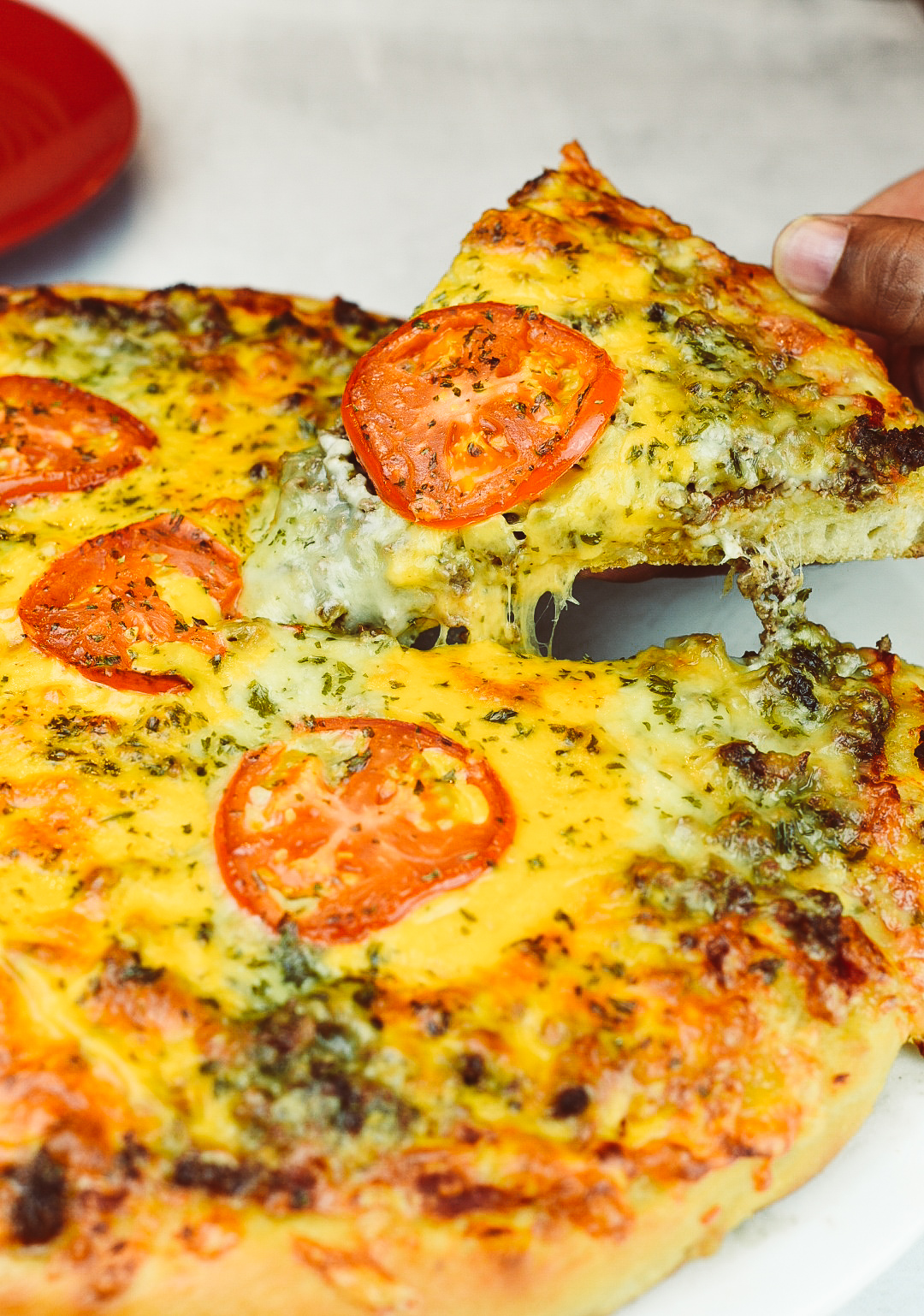 The ground beef has all of the seasonings that you want in a good burger and the tomato slices add the perfect touch. The blend of the mild cheddar and white sharp cheddar cheese gives you the best of both worlds.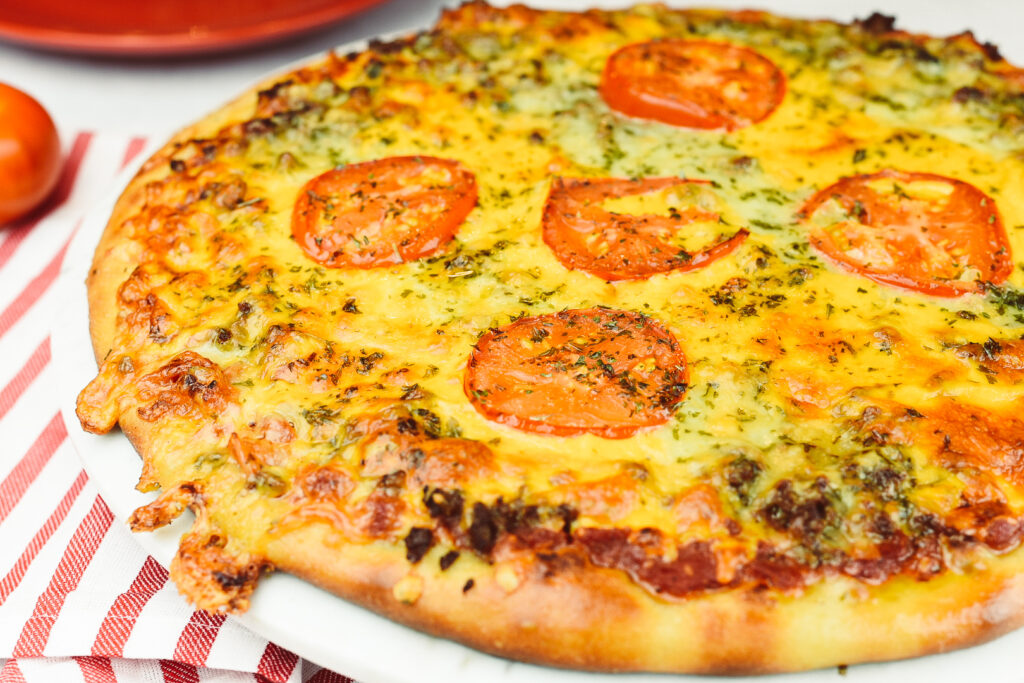 The crushed tomato and grated Parmesan cheese tomato sauce are the glue that brings the flavors of this pizza into taste bud harmony. Whether you're in the mood for a good burger, a pizza, or both, this Cheeseburger Pizza recipe will do the trick.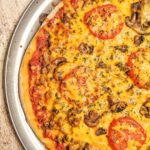 Ingredients
1 lb. Fresh Pizza Dough

1/3 cup Pastry Flour

28 oz. Fire Roasted Crushed Tomatoes

1/4 cup Grated Parmesan Cheese

1 Tomato, Sliced

3/4 cup Mild Cheddar Shredded

3/4 cup White Sharp Cheddar Shredded

1 lb. Lean Ground Beef

1 tsp. Oregano

1 tsp. Chili Powder

1 tsp. Ground Cumin

1/4 tsp. Sea Salt

1/2 tsp. Black Pepper
Instructions
1. Spread pastry flour over kitchen counter top.
2. Place the fresh dough onto flour and begin to shape dough into a circle using hands. Finish shaping and flattening with roller then place on pizza pan.
3. Pre-heat cooking pan to medium heat then add ground beef, sea salt, black pepper, chili powder and ground cumin.
4. Cook until browned then set to the side when done.
5. In a separate cooking pot, pre-heat to medium heat then add crushed tomatoes, Parmesan cheese and oregano. Cook for 5 minutes.
6. Spread tomato sauce evenly over the pizza dough.
7. Spread drained ground beef over the tomato sauce and top off with white cheddar cheese and mild cheddar cheese.
8. Add sliced tomatoes over the top of pizza. Pre-heat oven at 400 degrees.
9. Cook pizza for 18 minutes. Allow to cool then serve.