This is a really cool example of how I turned something good into something great. There is BBQ joint right up the road from the house that serves a pretty good moist brisket (AKA "loose cut"). That paired with my mac and cheese recipe will win everyone over.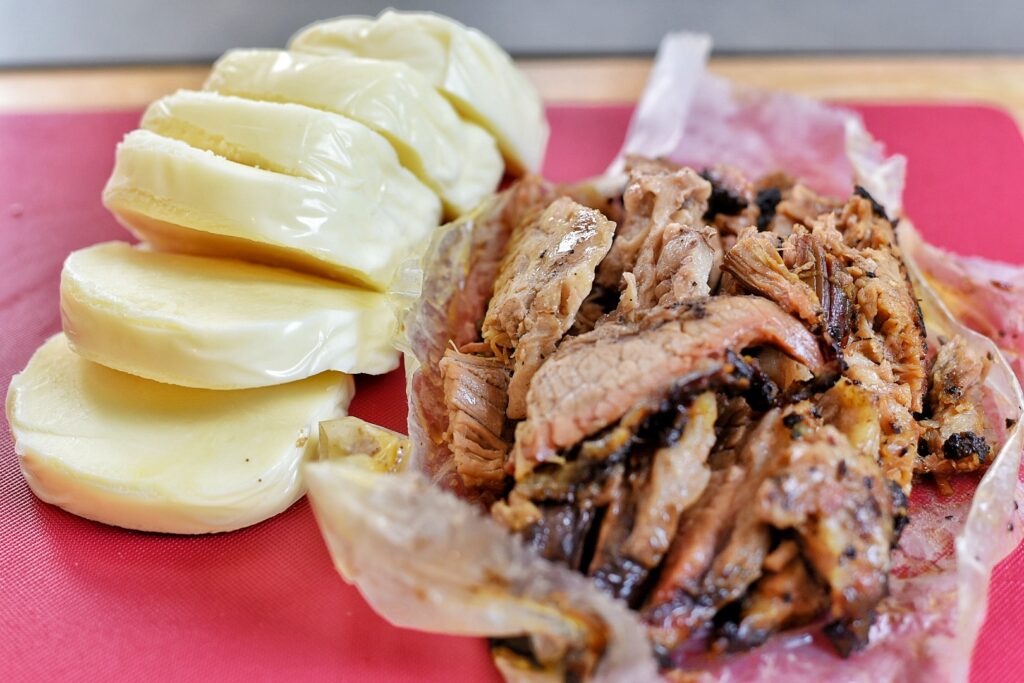 Making your own brisket can take more time than you're willing to spend so I would suggest making a pit stop by your favorite local BBQ joint. All brisket is not great brisket, but luckily for this dish, the mac and cheese is what needs to shine. So really any good smoky brisket will do. 🙂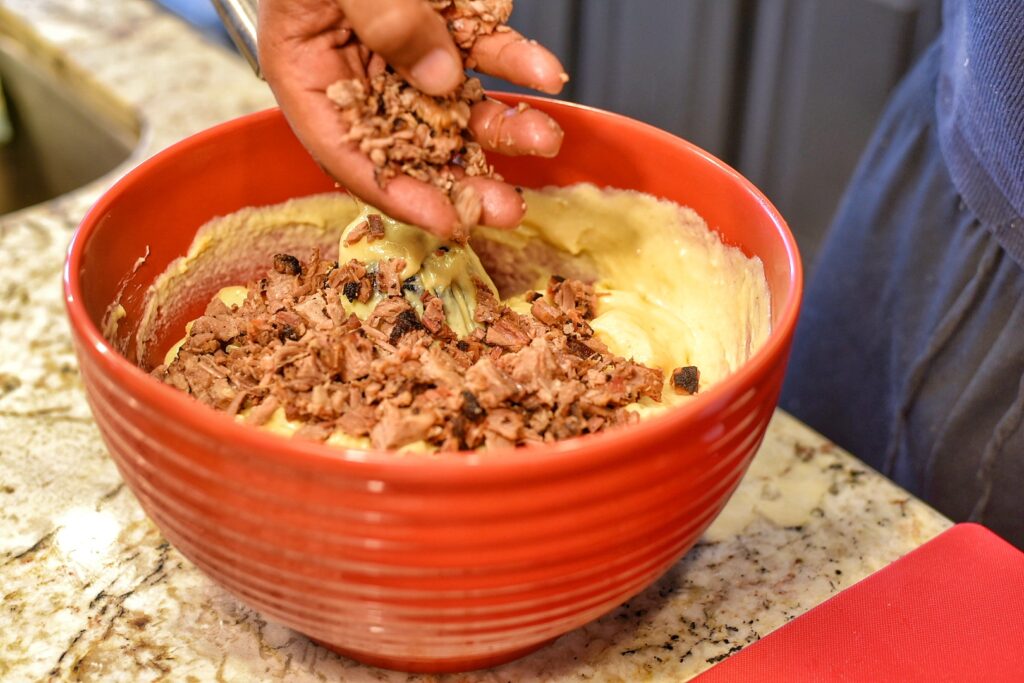 The cheese mixture is the most important part of this recipe and is definitely the winning element. I use several types of cheese that result in the ideal creaminess and sharpness.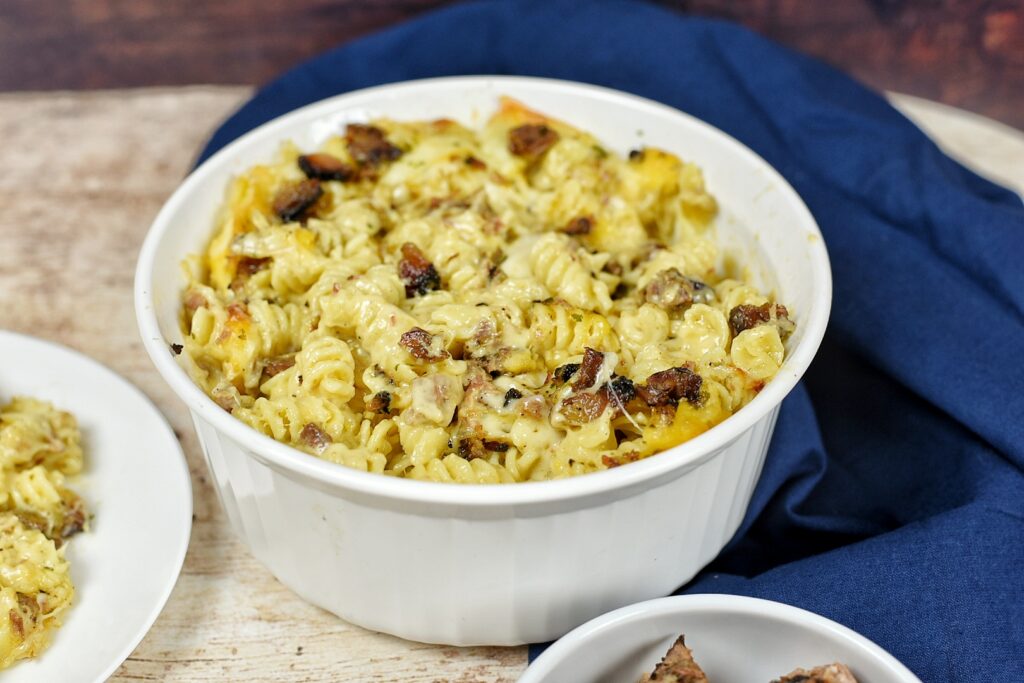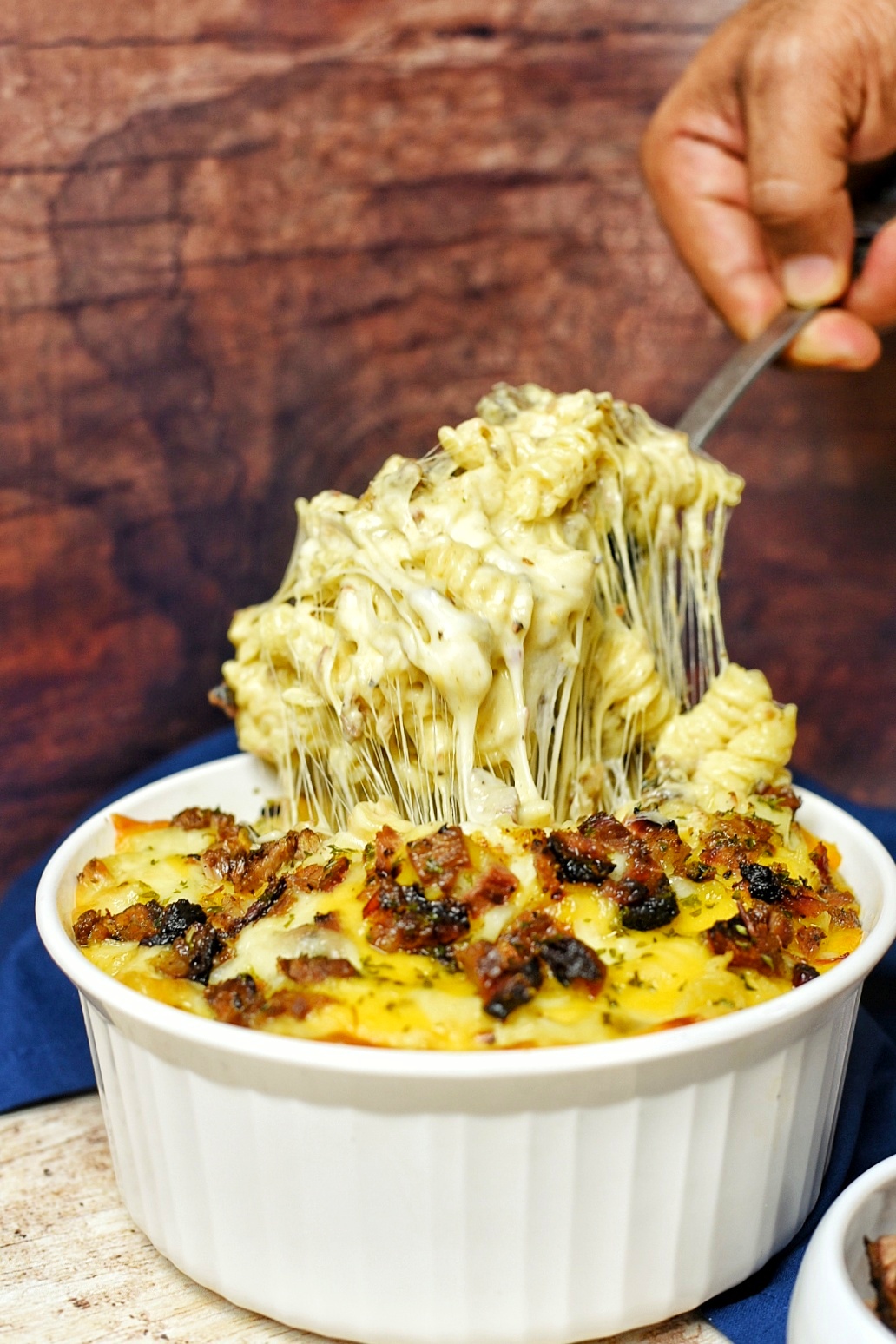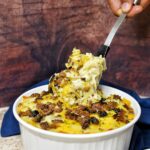 Ingredients
1 lb. of Rotini Pasta, cooked

4 tbsp. butter

3 tbsp. flour

2 tbsp. minced garlic

1 cup chicken stock

2 cups heavy whipping cream

1 cup of sharp cheddar, shredded

1 cup of New York white cheddar, shredded

1 cup of Monterey Jack

1 tbsp. garlic powder

1 tbsp. paprika

1/2 tsp. white pepper

1/2 cup Cheddar Jack mix (used to top off with)

3 slices of pepper jack cheese

1 lb. mozzarella, cut into cubes

1/2 lb. of Pre-cooked Brisket, chopped
Instructions
1. Boil pasta until al dente or by using instructions on package. Drain and set aside.
2. In a large skillet at medium heat, combine butter, flour, and minced garlic. Allow to cook for 3 minutes until smooth.
3. Add chicken broth, heavy whipping cream, garlic powder, white pepper, and paprika into skillet until well blended.
4. Add sharp cheddar, New York white cheddar, and Monterey Jack cheese in skillet and stir until smooth. Turn stove to simmer.
5. Add pasta, cheese sauce, mozzarella cubes and brisket (leave some to top off dish in next step) into large bowl and fold ingredients.
6. Add all ingredients to a baking dish.
7. Top off with cheddar jack and hand full of brisket.
8. Bake at 350 degrees for 15 to 20 minutes.