This BBQ Brisket Twice Baked Potato recipe is quickly becoming a household favorite after just one try! The butter, cheese and whipping cream mixed into the potatoes turns them into smooth criminals, but when you add the smoked brisket and bake it with even more cheese – you can call it a win for the books!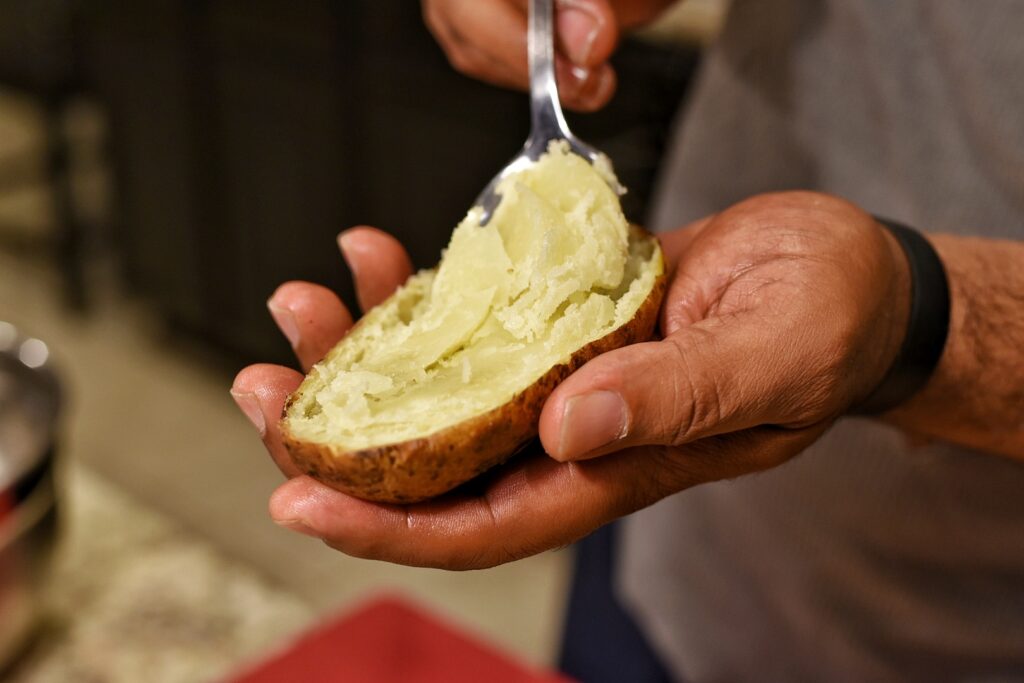 Once you slice the cooked potatoes in half (lengthwise) and scoop out the insides, most of the hard work is one.  These make a great great side dish because they are so versatile. I opt to add brisket but you can forgo the meat altogether or add chicken, sausage, or any other protein for a complete meal.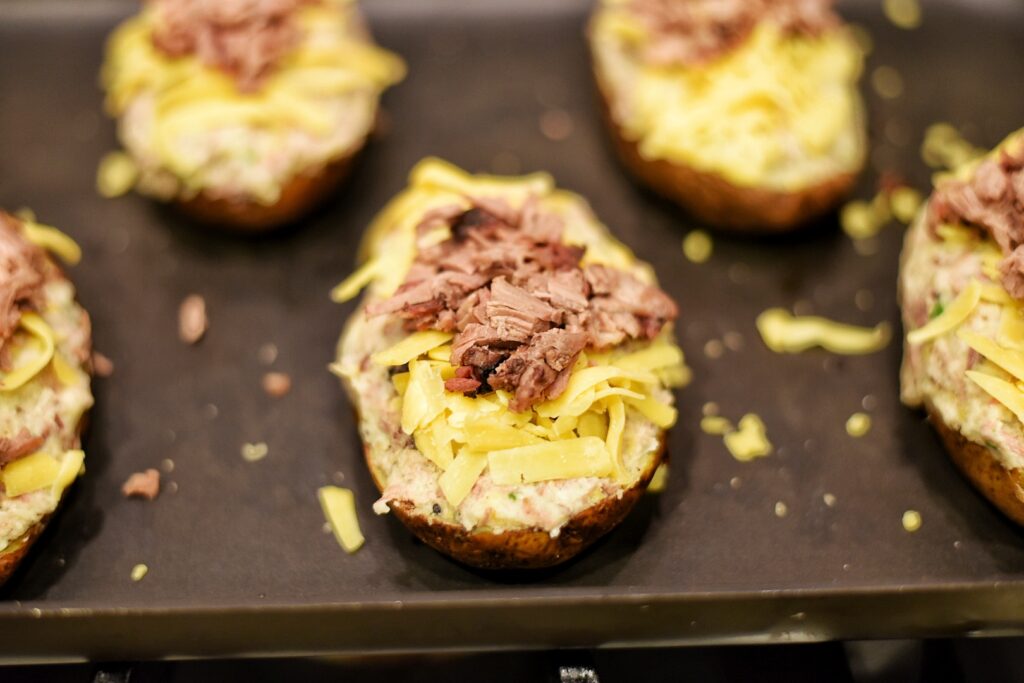 Once they have been twice-baked, the crispy potato skins are an indicator that it is time to enjoy! I drizzle on a little sweet BBQ sauce and top with a dollop of sour cream and we are good to go.
When you want a hearty meal that is very satisfying give this twice baked potato a try you will not be disappointed. Don't forget that you can eat the crispy skin as well so use your hands or a fork and go to work.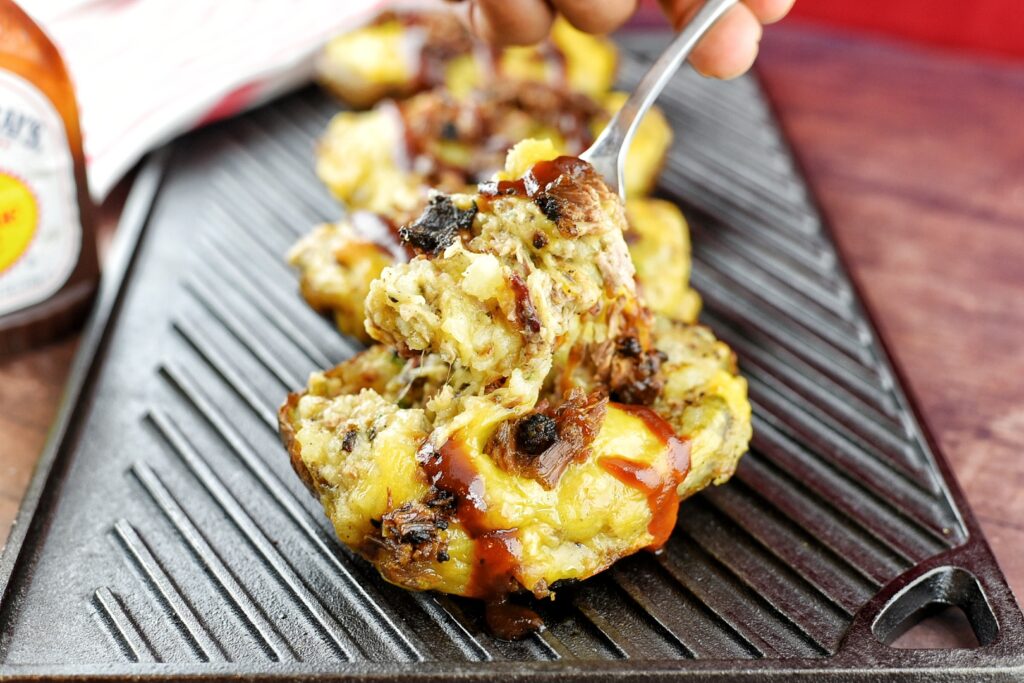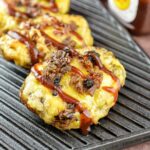 Ingredients
3 Russet Potatoes

1 and 1/2 cup Shredded Cheddar Cheese

1/2 cup Melted Butter

1 lb. Moist Brisket Chopped

1/2 cup Heavy Whipping Cream

1/3 cup Sour Cream

1/4 tsp. Sea Salt

1/4 tsp. Black Pepper

3 tbsp Olive Oil

1 tbsp Chives Chopped
Instructions
Begin by washing each potato and allow them to dry. Poke holes with a fork and coat with olive oil.
Pre-heat oven to 400 degrees and cook potatoes unwrapped for 1 hour.
Once complete, cut the potatoes length wise, scoop out the insides, then add to a large bowl. Add melted butter, chopped chives, heavy whipping cream, sour cream, sea salt and black pepper then mash together.
Chop the brisket (if not pre-chopped) into small chunks. Add cheddar cheese and brisket to the potato mixture leaving a hand full of both to the side to use for topping. Fold ingredients together then scoop the mixture into each of the potato skin shells.
Top each of the potatoes off with cheddar cheese and brisket then cook at 400 degrees for 15 minutes. Once done, top off with barbecue sauce of choice and a dollop of sour cream (optional).
Serve hot.