When you want a change up on a typical pizza night, this BBQ Brisket Pizza is a great one to lean on. This is also a great way to use up any leftover smoked brisket if you happen to have any remaining from your summer cookouts!
For this recipe, you don't need to spend the time smoking your own brisket. There is a great BBQ joint not far from my home that serves up a very moist brisket and I use that for my recipe. You'll be chopping this up into small chunks anyway. 🙂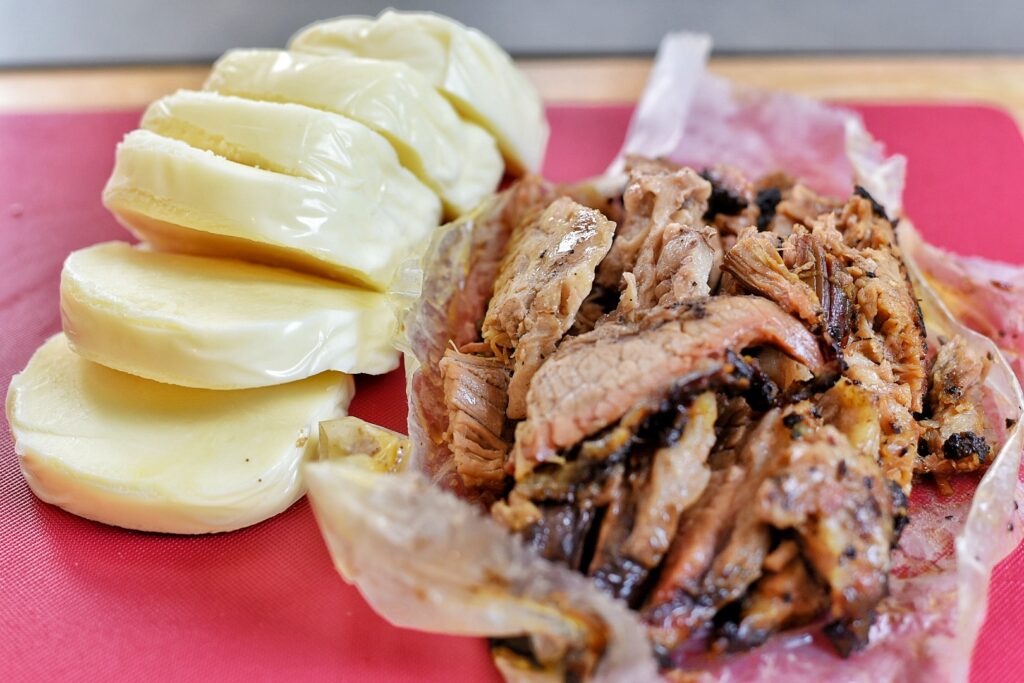 For my sauce, I choose to go with Sweet Baby Ray's BBQ, but your preferred sauce can be a good choice as well. The slight sweetness from the sauce paired with the smoky brisket are just perfect. Brisket and cheese make such a great combination!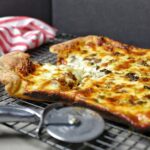 Ingredients
1/2 lb. Brisket Moist, Chopped

1/2 lb. Muenster Cheese Block

2 cups Mozzarella Cheese Shredded

1 cup BBQ Sauce

1/4 cup Parmesan Cheese

1 lb. Fresh Pizza Dough

1/4 tsp. Garlic Powder

1 tsp. Parsley Flakes

1/3 cup Pastry Flour
Instructions
Spread the pastry flour evenly over a cleaned and dry counter top. Add fresh dough to flour and begin to shape the dough into the shape of a 15 x 10 flat baking sheet. If your baking dish is not non-stick, add olive oil to bottom of pan and spread lightly and evenly.
Spread BBQ sauce evenly over the dough leaving the edges uncovered for your crust. Sprinkle the garlic powder and parmesan cheese evenly over the sauce. Slice the muenster cheese into thick slices and place over the pizza sauce.
Spread your chopped brisket over the entire pizza leaving a handful to the side to add later. Add your mozzarella cheese evenly over the pizza. Add the remaining brisket over the cheese. Top off with parsley flakes.
Bake at 400 degrees for 15 to 18 minutes.
Allow to cool, then serve.