Breakfast time is the best time of the day for me and a lot of people across the world. This is the meal that gets the body prepared for the day so why not make it one of the best meals of the day!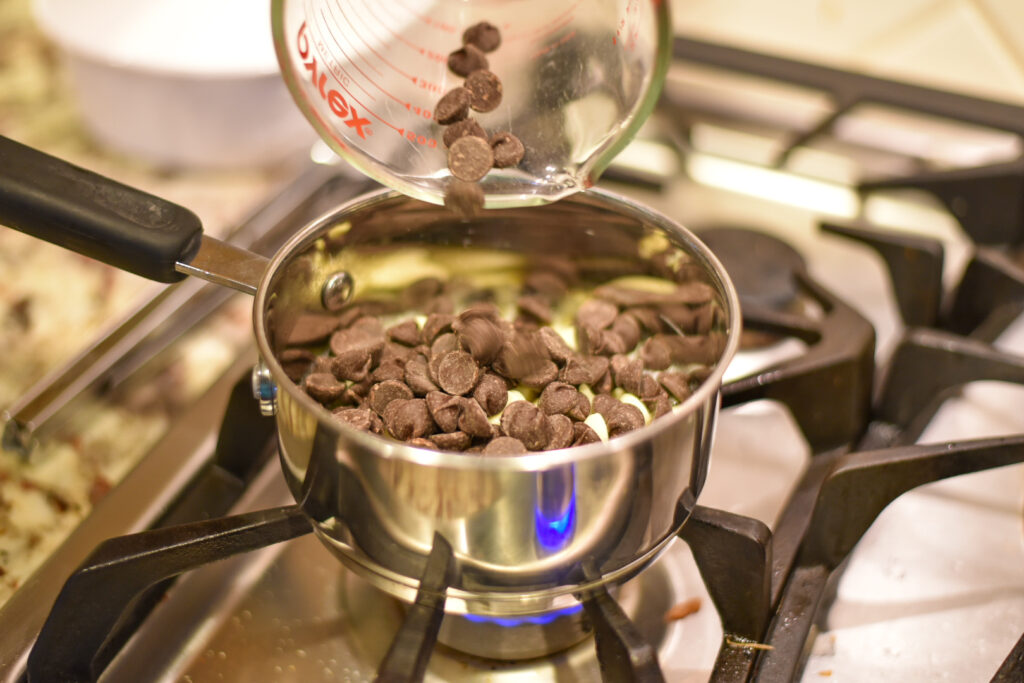 I grew up eating candy like Reese's Pieces so I figured why not blend one of my favorite childhood snacks and pair it with one of my favorite breakfast items. So now I give you the Reese's Peanut Butter Chocolate Waffle.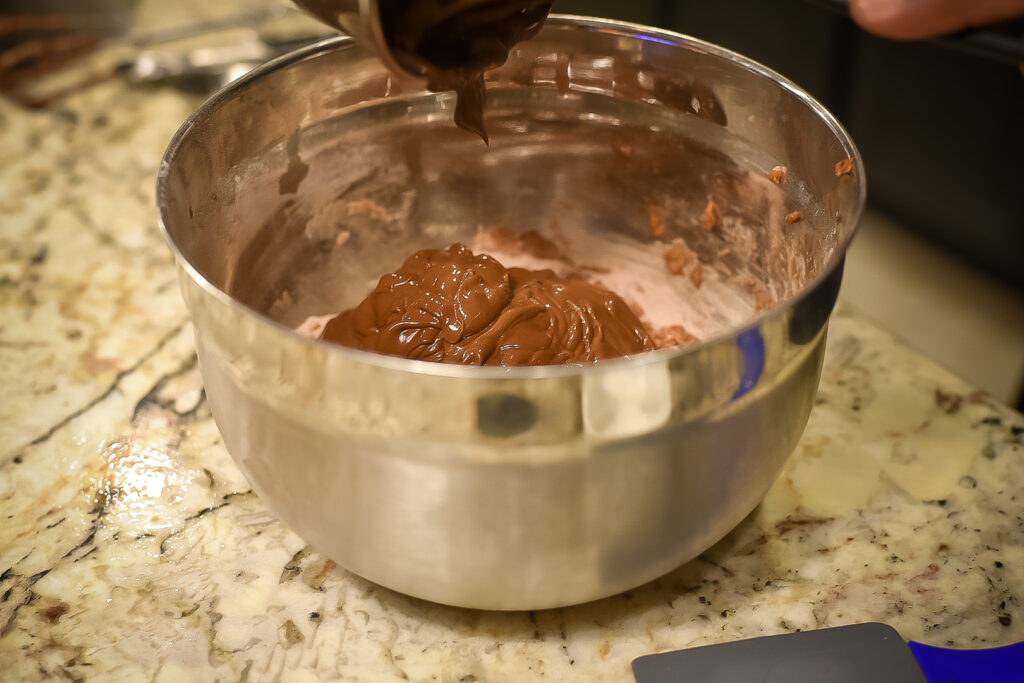 The cocoa powder and pancake mixture gives this breakfast idea the texture most look for in their waffles. I thought why not melt some chocolate chips down to a sauce and add even more chocolate to this chocolate waffle.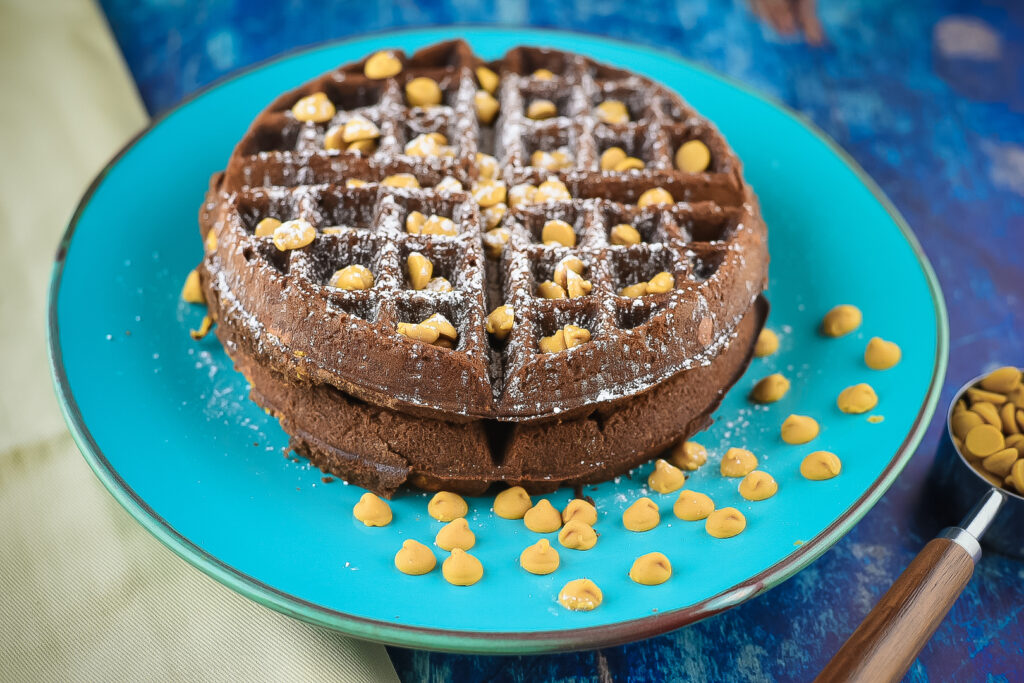 The metaphoric cherry on top of this bad boy is the Reese's Peanut Butter Chips that get mixed into this chocolate waffle delight. This is the perfect mix of peanut butter and chocolate that every kid will enjoy on Saturday mornings while watching cartoons (or for grown ups that want a late night breakfast to end the night).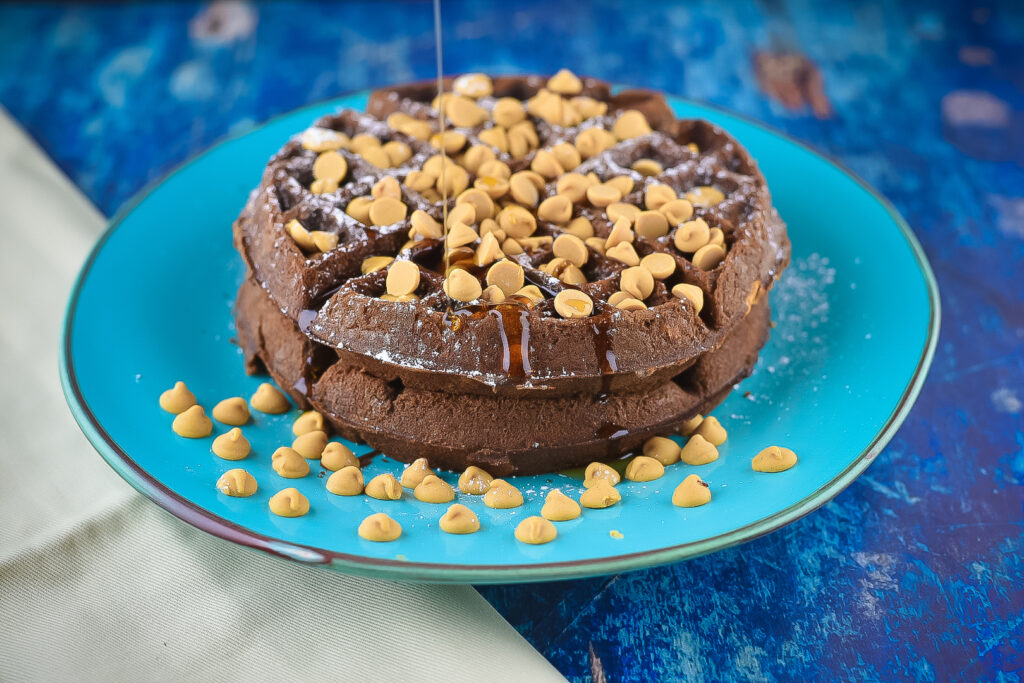 Whenever you choose to go for this Reese's Peanut Butter Chocolate Waffle you will be very satisfied with the results. Enjoy!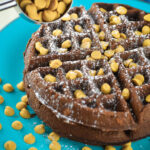 Ingredients
1 and 1/4 cup Pancake Mix

6 oz. Semi Sweet Coco Chips

2 oz. White Chocolate Chips

1/4 cup Hershey's Coco Powder

1/4 cup Brown Sugar

5 tbsp Melted Butter

3 Large Brown Organic Eggs

1 cup Organic Milk

3 tbsp Butter

1/2 tsp. Baking Powder

1 tsp. Pure Honey

1 tsp. Vanilla Extract

1 tsp. Ground Cinnamon

1 tsp. Ground Nutmeg

3/4 cup Reese's Peanut Butter Chips

1 tsp. Powdered Sugar
Instructions
In a large bowl, add eggs and brown sugar then whisk together.
in a small cooking pan, pre-heat stove to medium heat add 3 tbsp of butter.
Add white chocolate chips and semi sweet cocoa chips into cooking pan and melt until smooth.
Once done, add melted chocolate mixture into bowl with egg mixture and whisk.
Add pancake mix, Hershey's cocoa powder, baking powder, pure honey, vanilla extract, ground cinnamon and ground nutmeg then whisk together.
Add milk and whisk until smooth.
Fold the melted butter and 1/2 cup of the Reese's peanut butter chips into the mixture.
Pre-heat waffle maker as instructed and pour waffle contents into the waffle maker for 3 to 4 minutes or until done.
Once cooked, top off with remaining Reese's peanut butter chips and powdered sugar.
Serve hot with syrup.