There are a lot of debates on whether people prefer waffles or pancakes, but to be honest you really can't go wrong with either! However, I will admit that my waffles take a little longer to prepare (in comparison to pancakes). Time and a little patience are needed to ensure your waffles are light and fluffy — and if you prefer them that way, you're gonna love these.
I'm a sucker for any breakfast recipe made with blueberries so I figured I would come up with a unique recipe that brought back some childhood memories. I call these waffles my Blueberry Lemonade Belgian Waffles because of the ingredients. The sweet yet tangy flavors of lemonade (think fresh lemons and sugar) combined with fresh blueberries sound like a great start, don't you think?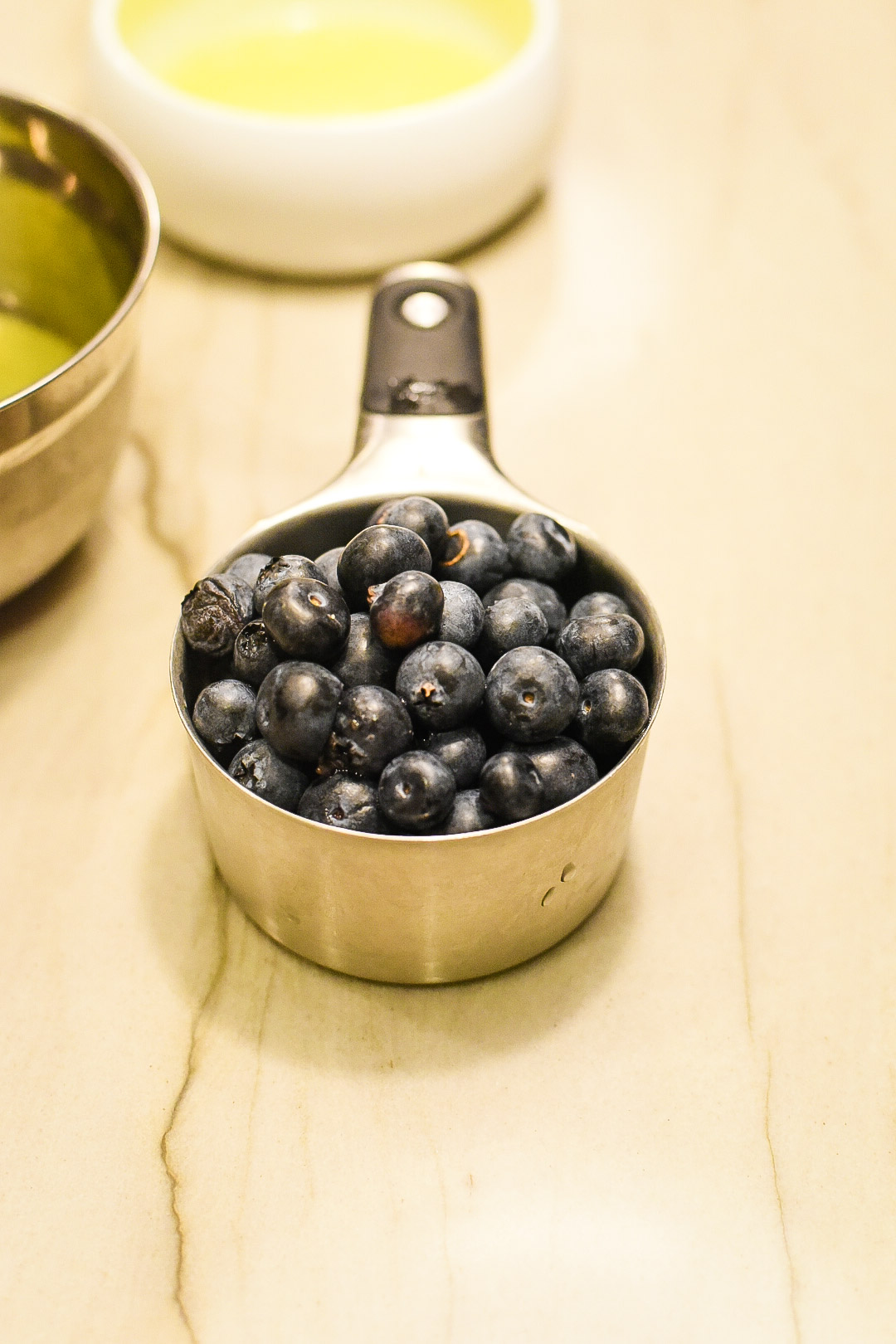 The crucial step in making this recipe is firm egg whites. You'll need to separate the eggs and whip the egg whites for several minutes until they are stiff. This creates the ideal texture that keeps you craving more. And the lemon zest, lemon extract, and lemon juice will add that freshly squeezed "lemonade" taste.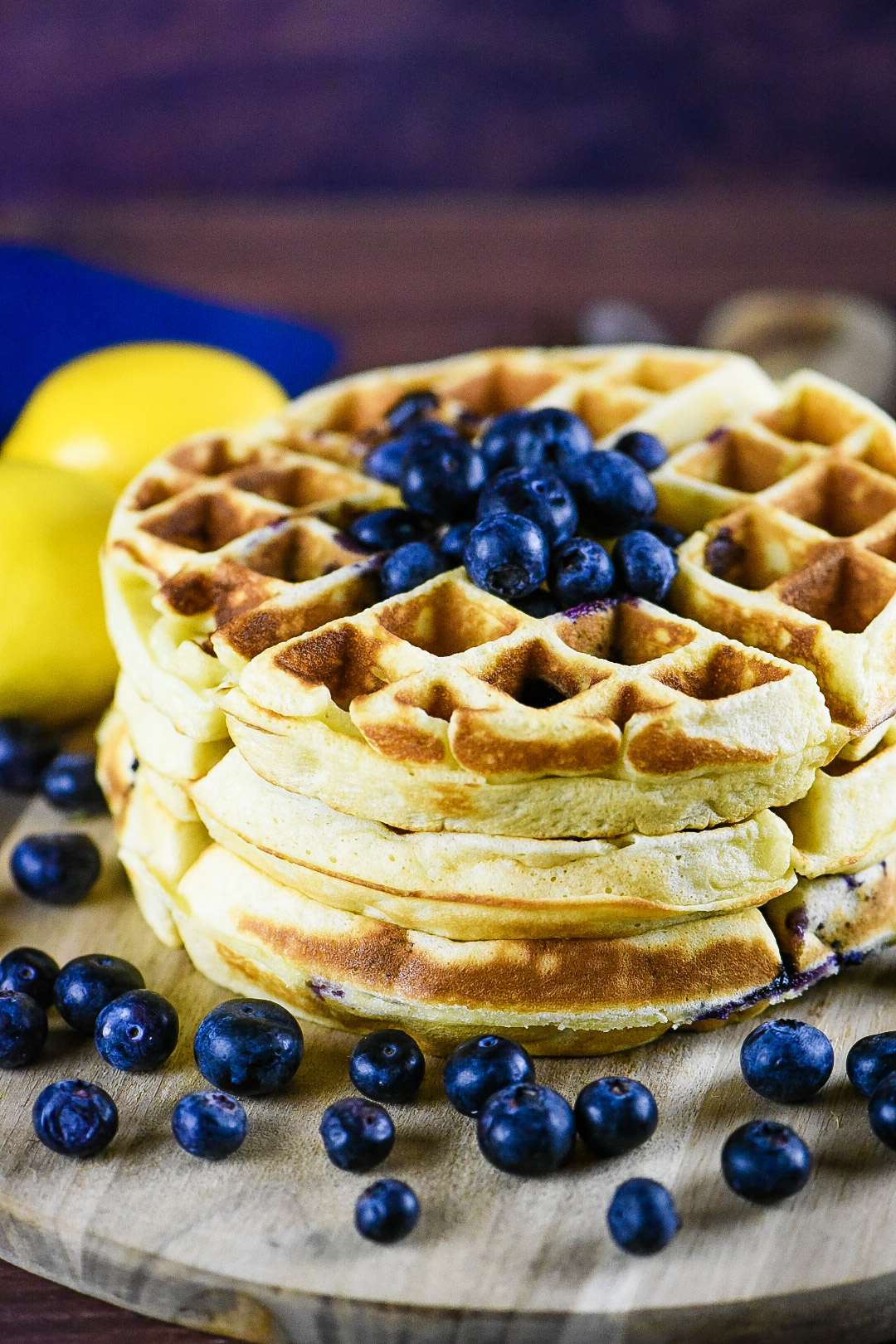 This breakfast recipe will be the perfect addition to you rise & shine menu so give these Blueberry Lemonade Belgian Waffles a try when you want a change in your waffle game. These waffles are a hit with the kids too and will make a great centerpiece for weekend brunches at home.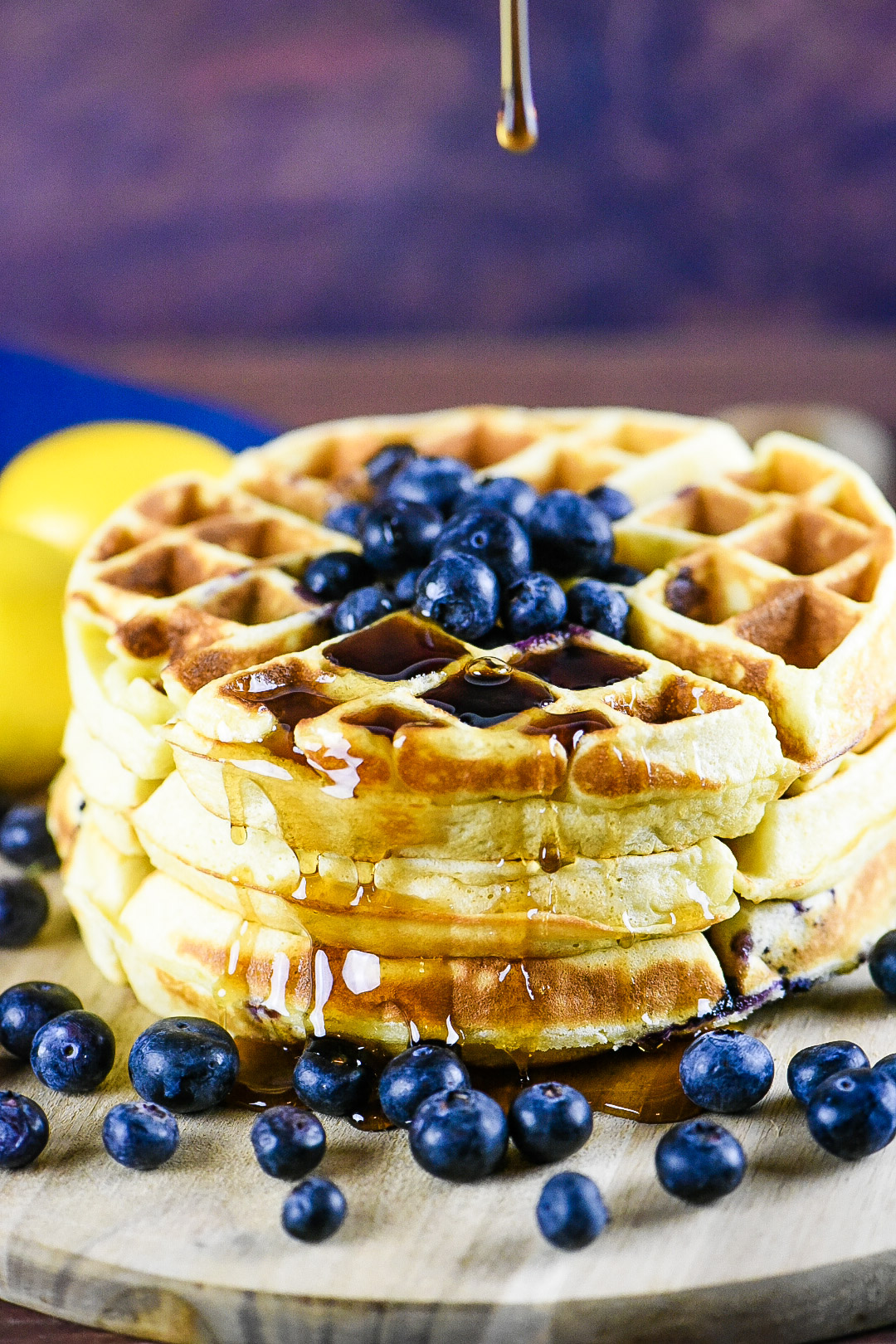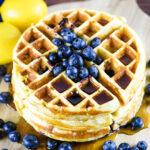 Ingredients
2 cups All-Purpose Flour

1/2 cup Sugar

1/2 cup Powdered Sugar

3 Large Organic Eggs (Separated)

1 tsp Vanilla Extract

1/2 tsp Lemon Extract

1/4 cup Lemon Juice

1-1/2 tbsp Lemon Zest

2 cup Buttermilk

3 tsp Baking Powder

1 cup Blueberries

1/4 cup Melted Butter
Instructions
Begin by grating the lemon zest from the lemon skin. Cut the lemons in half then juicing them. Set to the side.
Add flour, powdered sugar, lemon zest, and baking powder into a large bowl.
Separate each egg then add the egg yolks into a separate bowl with sugar, vanilla extract, lemon extract, lemon juice, and buttermilk. Whisk together with a hand blender.
Add yolk (wet) mixture with dry ingredients and blend together until smooth.
Whisk egg whites with a hand blender until they begin the stiffen. Add egg whites, melted butter, and blueberries into the bowl with all ingredients. Lightly fold together.
Cook each waffle at 3 to 5 minutes (adjust based on the desired crispiness). Serve hot with syrup and butter.