This french toast with caramelized apples can get any day started off on the right foot. I grew up loving breakfast time and still do til this day. Plus they say breakfast is the most important meal of the day so it has to be one of the best.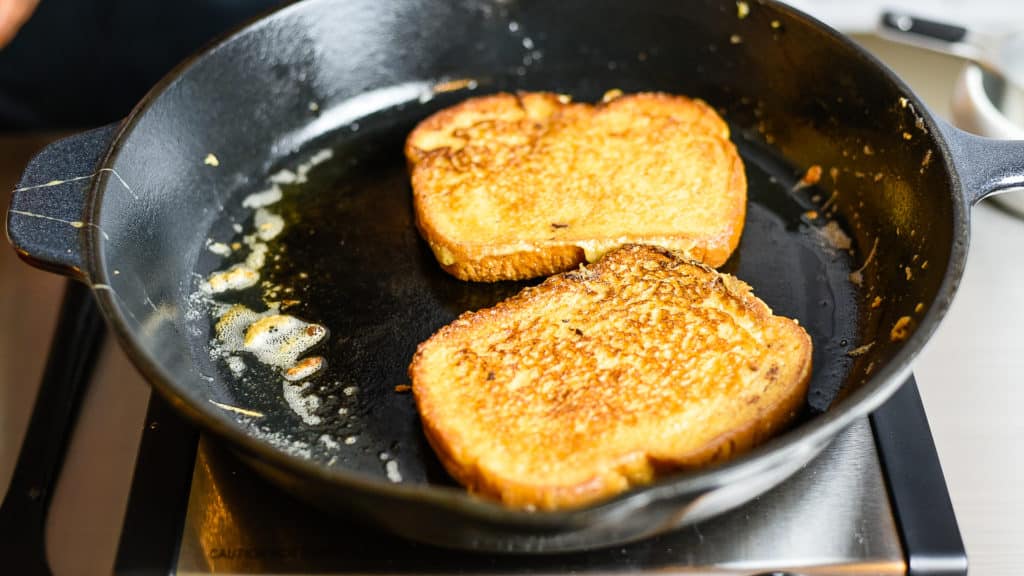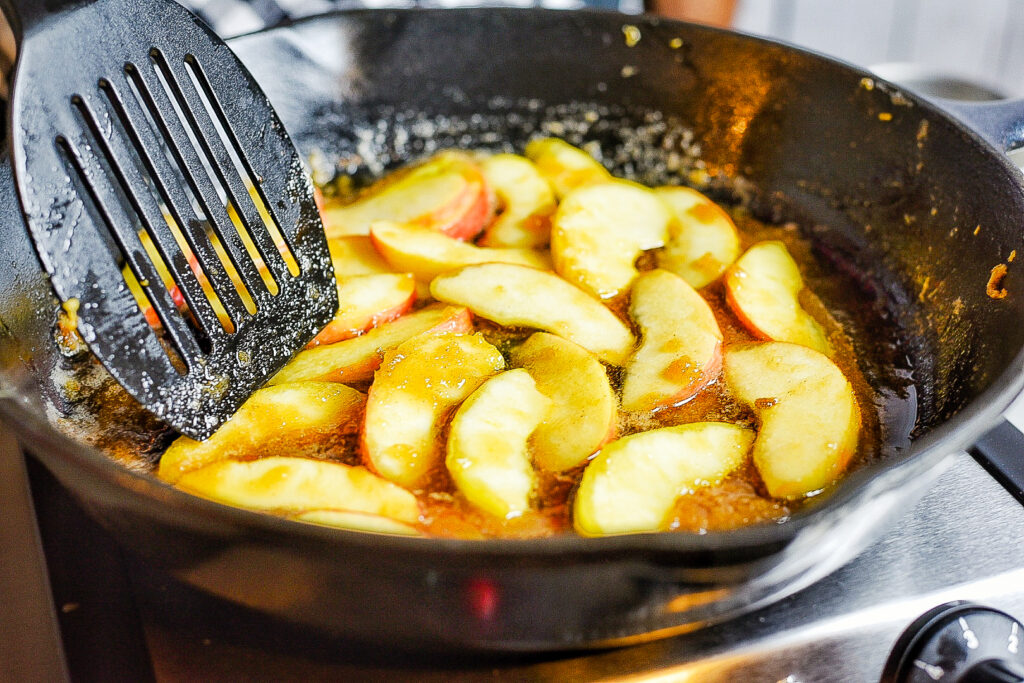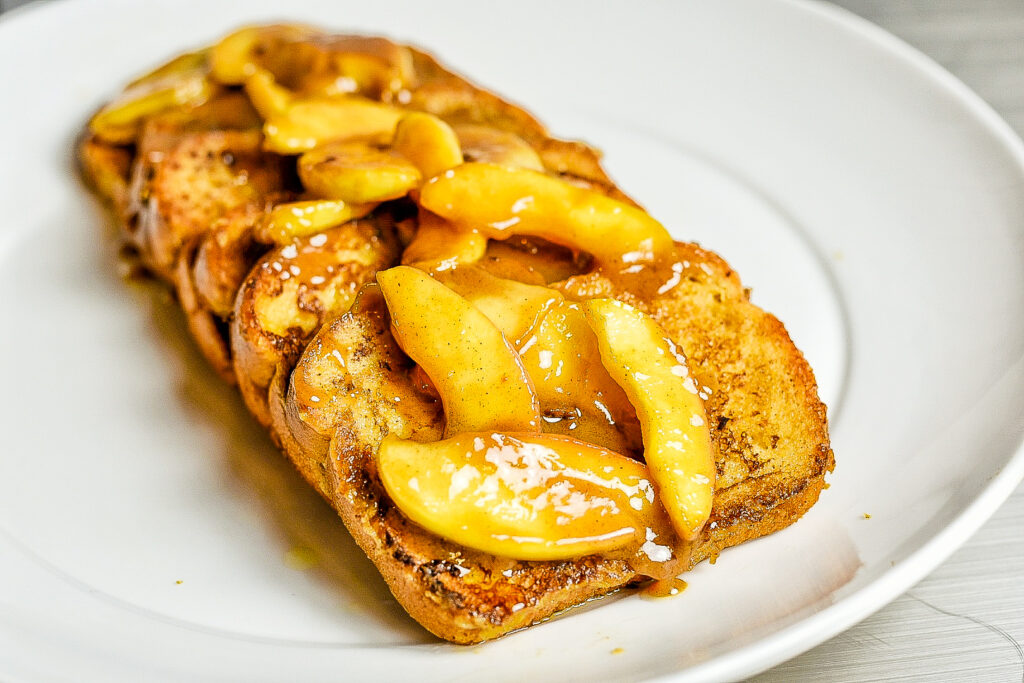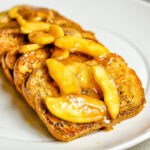 Ingredients
For the French Toast:

6 Artesano Bread Slices

1 cup Heavy Whipping Cream

3 Large Brown Eggs

1/3 cup Brown Sugar

1/3 cup Sugar

1 tbsp Ground Cinnamon

1 tbsp Ground Nutmeg

1 tbsp Vanilla Extract

1 tbsp Evaporated Milk

4 or more tbsp Butter, for cooking

For the Caramelized Apple Sauce:

1 Whole Apple Thinly Sliced

1/4 cup Butter

1/4 tsp Ground Cinnamon

1/4 cup Evaporated Milk

1 tsp Vanilla Extract

2 tbsp Sugar

1/4 cup Brown Sugar
Instructions
1. For the French Toast:
2. Add 1 tbsp of butter into medium pre-heated skillet and spread evenly.
3. In a large bowl, combine eggs, heavy whipping cream, sugar, brown sugar, vanilla extract, cinnamon and nutmeg in whisk together until blended.
4. Dip bread slices into blended ingredients. Coat each side evenly.
5. Cook on each side for 3 or more minutes (or until brown) then set to the side.
6. You will need to add 1 tbsp of butter to skillet for every two slices cooked.
7. Repeat this process for the remaining bread slices. Place the cooked slices onto a serving plate.
8. For the Caramelized Apple Sauce:
9. Pre-heat pan on medium heat and add 1/4 cup of butter and spread evenly.
10. Add brown sugar and sugar to heated butter and stir allowing the sugar to begin to caramelize.
11. Once the sugars begin to bubble, add your sliced apples, and continue cooking and stirring.
12. Once the apples begin to cook, add half of the evaporated milk, and allow to cook 2 more minutes.
13. Add the rest of your evaporated milk and vanilla extract.
14. Once you ingredients are blended and the sugars are caramelized, remove the skillet from the heat and pour over french toast.
15. Server hot and enjoy!