If you know me you definitely know how much I love breakfast! Paired with my love for casserole dishes, this recipe is right up my own alley. 🙂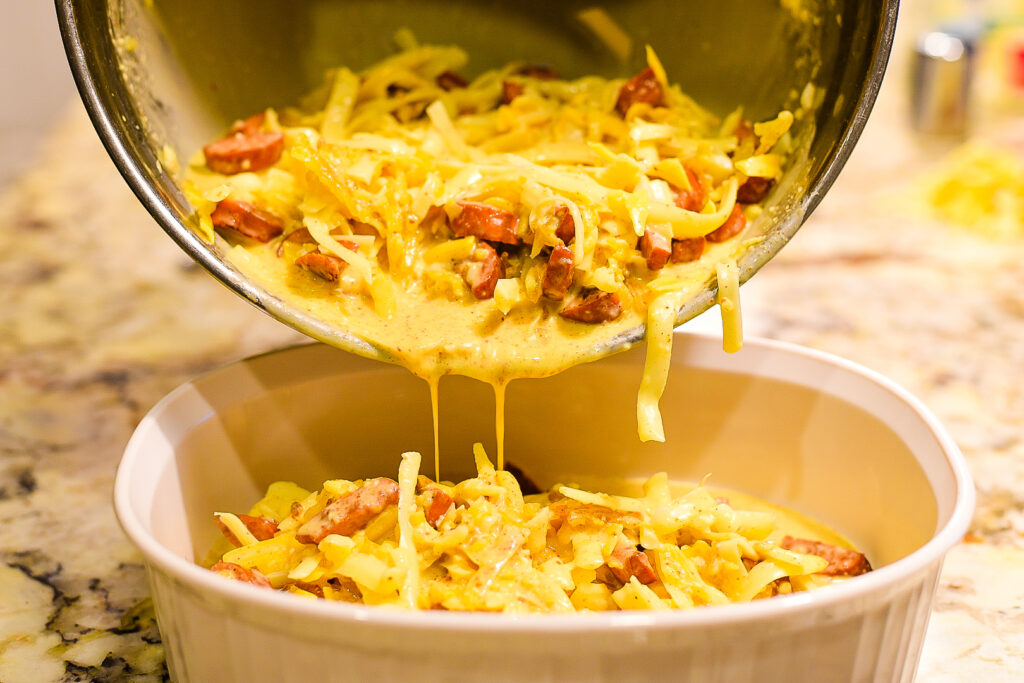 The combination of cheese and eggs can tempt the best of us, but when you add hash browns and turkey sausage to it — it takes it straight to the top. So rise and shine to a great breakfast casserole by way of my Turkey Sausage Hash Brown Breakfast Casserole.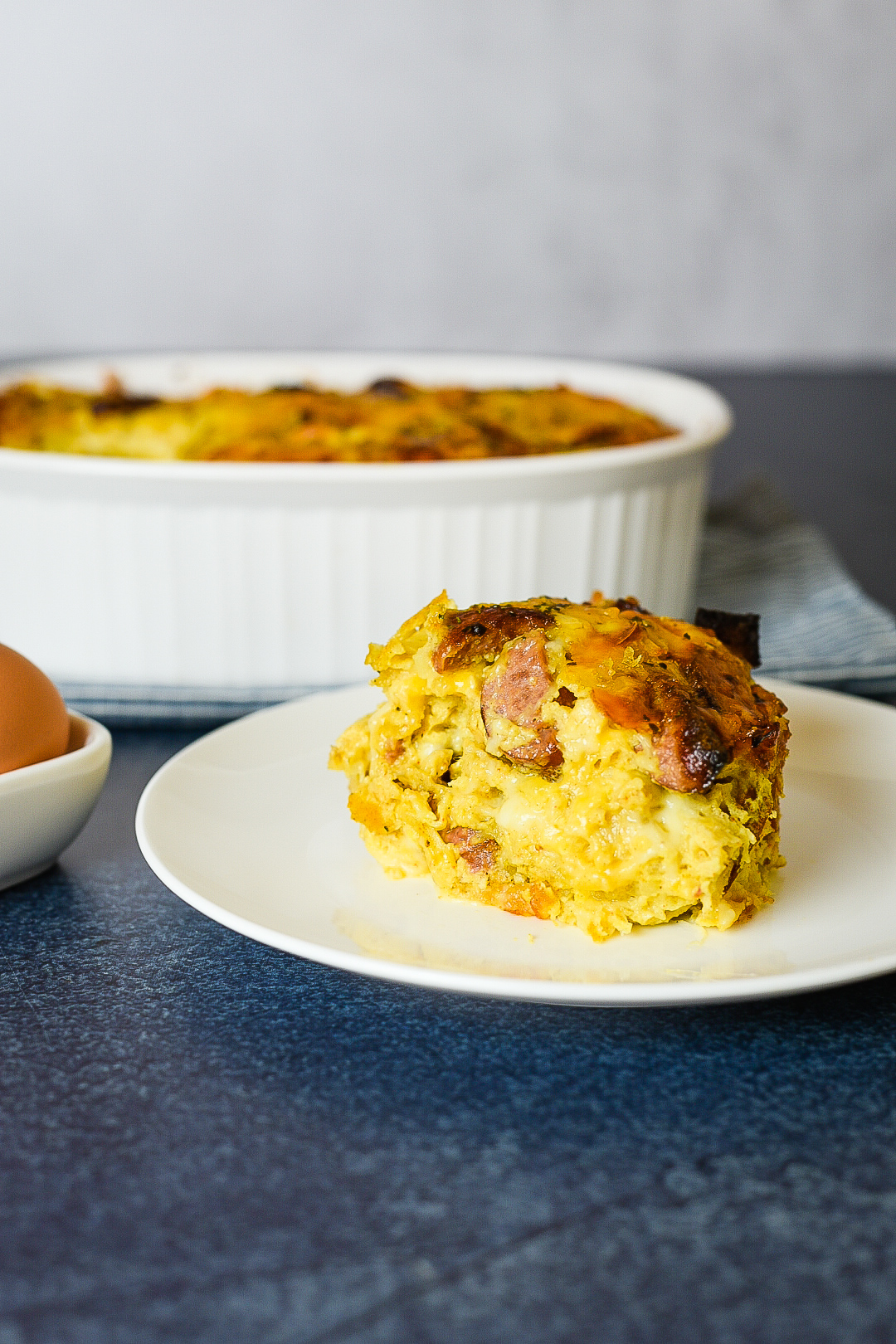 This is a pretty simple recipe that will have every morning starting off on the right foot. And because it is what I like to call an all-in-one dish, it is easy to pack and take with you on your way out the door. Plus, it's gluten free which can be a bonus for those on stricter diets.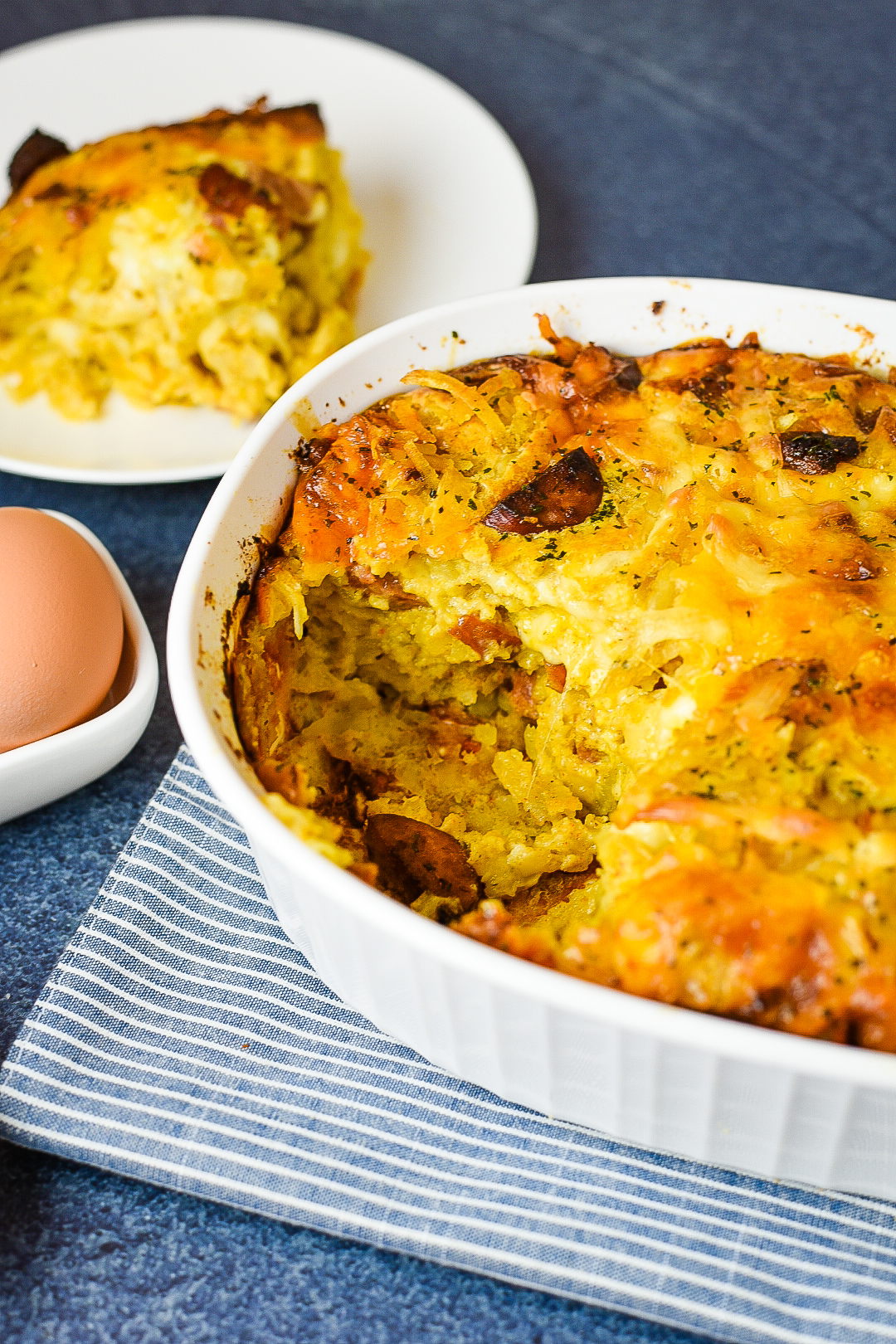 The texture from the hash browns gives this dish dimension and the flavor from the sausage adds a saltiness that doesn't over power the recipe. I use three types of cheeses in this recipe too — Mozzarella, Cheddar Jack, and Parmesan.  I don't know who would ever say no to cheese and this three cheese blend packs this casserole full of deliciousness.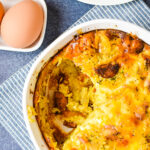 Ingredients
13 oz Turkey Polska Kielbasa Sausage

2 cups Mozzarella Shredded Cheese

2 cups Cheddar Jack Shredded Cheese

6 Large Organic Eggs

2 cups Organic Hashed Browns

1 cup Heavy Whipping Cream

1/4 cup Grated Parmesan Cheese

1 tsp Ground Thyme

1/2 tsp Paprika

1/4 tsp Garlic Powder

1/4 tsp Black Pepper
Instructions
Begin by chopping the turkey sausage into chunks and cook for 5 minutes or until slightly browned. Set to the side.
Cook the shredded hash browns according to the instructions. Set to the side.
In a medium bowl, add eggs, Parmesan cheese and whipping cream and whisk until smooth.
In a large bowl add all ingredients. Fold together until blended then pour into baking dish.
Pre-heat oven to 350 degrees then bake for 40 to 50 minutes.
Remove from oven, allow to cool, then serve.