Now when we mention country breakfast options it's pretty hard to not think of biscuits and gravy! I laugh now as I think of how on the show Martin when he would talk about his "momma's biscuits" and how excited he would get when he knew she was going to make a batch.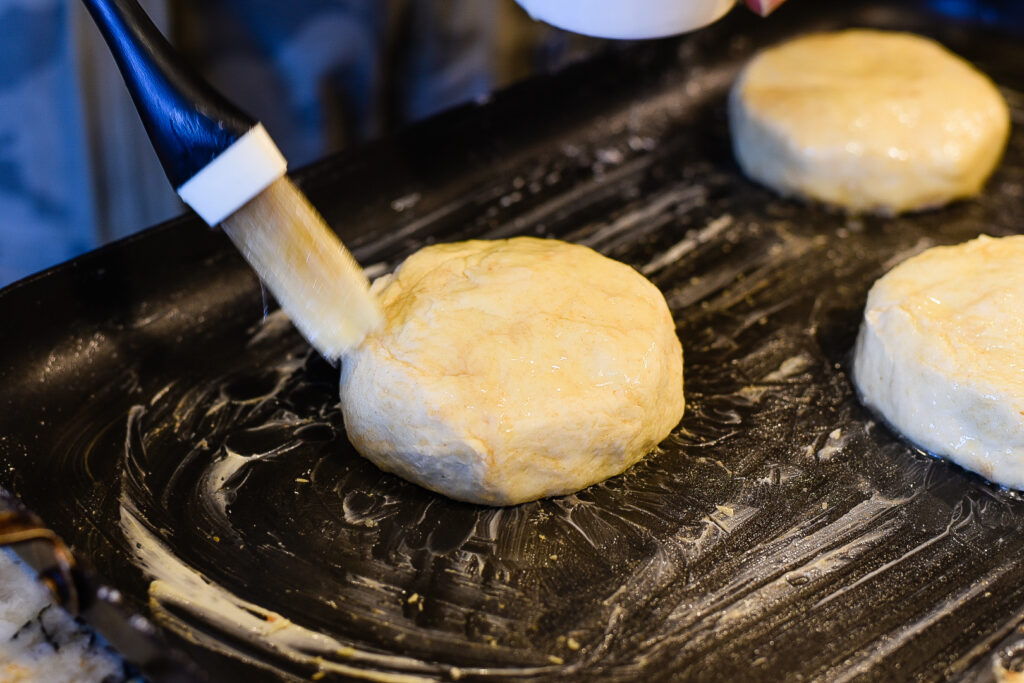 I honestly grew up eating biscuits out of the can but once I was able to taste a really good homemade biscuit, I was sold. Now a good biscuit is a great start but when you smother that bad boy with a good rich and savory meat gravy it takes it straight to the top.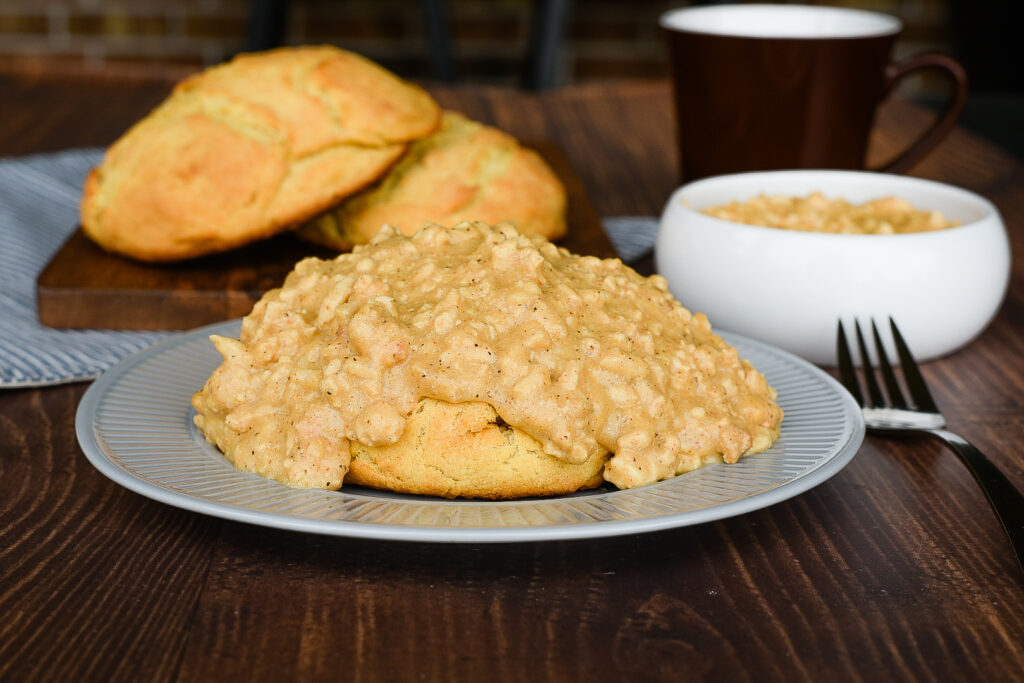 This is my version of a Biscuits and Turkey Gravy recipe made with over-sized buttermilk biscuits. Making the biscuits is simple but is also a science at the same time. A few ingredients like butter, flour and buttermilk will give you a good start to a pretty good homemade biscuit. Using buttermilk instead of milk results in a more moist biscuit. And using butter over shortening enhances the flavor.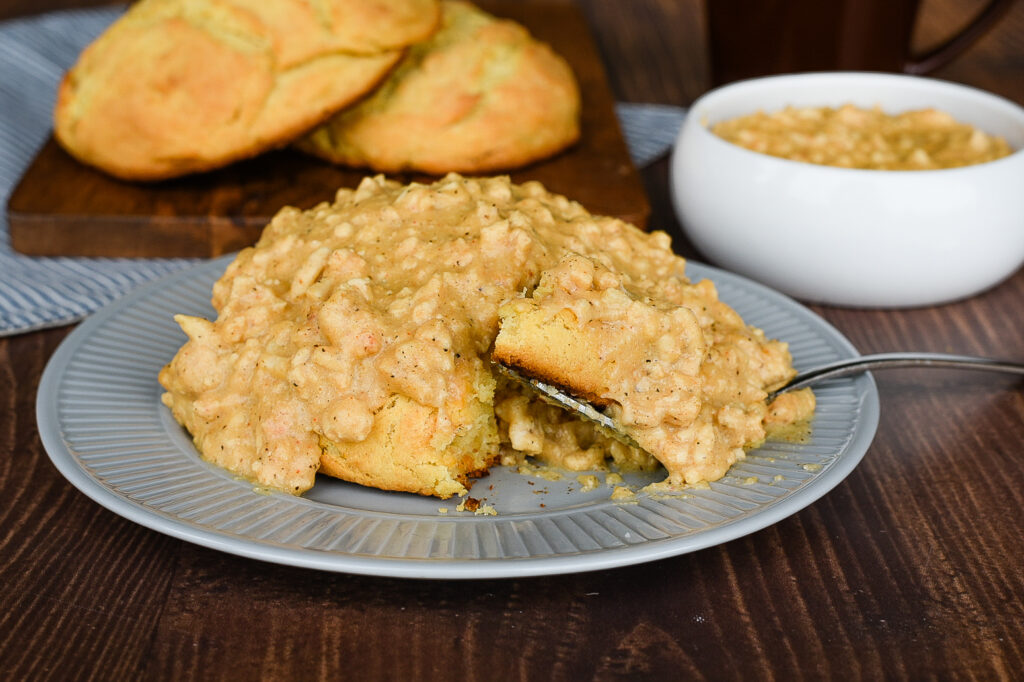 The gravy sauce I came up with is used with lean ground turkey, buttermilk, a few spices and grated Parmesan cheese. I decided to not have too much of a kick but the black pepper helps bring all of the flavors together. If you are in need for a good hardy breakfast idea, give this Biscuits and Turkey Gravy recipe a try and you will be completely satisfied!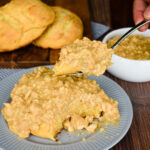 Ingredients
For the Biscuits:

2 cups All Purpose Flour

1 cup Buttermilk

1 Stick Butter (Soft)

2 tbsp Sugar

1/2 tbsp Baking Powder

1/2 tsp Baking Soda

1 tbsp Melted Butter

For the Gravy:

1 lb. Lean Ground Turkey

1 tsp Ground Cumin

1 tsp Paprika

1/4 tsp Red Pepper

1 tsp Cilantro Flakes

1/4 tsp Sea Salt

1/2 tsp Black Pepper

1/4 cup All Purpose Flour

1/4 cup Grated Parmesan Cheese

1 cup Organic Milk

1 cup Buttermilk

4 tbsp Butter

1 tsp Minced Garlic

1/2 tsp Paprika

1/2 tsp Black Pepper

1/4 tsp Sea Salt
Instructions
In a large bowl, add flour, stick of soft butter, sugar, baking powder, baking soda and buttermilk then stir with a large fork until ingredients begin to bind. Form into a large ball and break into 3 even pieces.
In a large baking sheet, coat with butter then form each of the 3 balls of dough into biscuit form. Pre-heat oven to 425 degrees, brush each of the biscuits with melted butter, and bake for 13 to 15 minutes. Set to the side when done.
In a large bowl, add Ground Turkey, Ground Cumin, Paprika, Red Pepper, Cilantro Flakes, Sea Salt and Black Pepper then mix them together well. Add 1 tbsp oil to a medium pre-heated cooking pan, add turkey mix, then cook for 5 minutes or until done.
Remove cooked meat from pan then add butter to the pan and lower heat to medium/low heat. Add minced garlic and cook for 1 minute then add flour and stir until it begins to bind. Add milk, buttermilk, grated Parmesan cheese, paprika, black pepper and sea salt then cook until it binds.
Once it binds, add the pre-cooked ground turkey meat and mixed all ingredients together.
Place biscuits on serving plate and top off with gravy sauce. Serve hot.
Notes
When kneading the biscuits dough, be gentle as over-kneading can make the biscuits hard and tough.