A delicious pasta dish is always a winner in my household. They are fairly simple to pull together, the entire family will most likely go in for seconds, and they make great leftovers for the next day's lunch.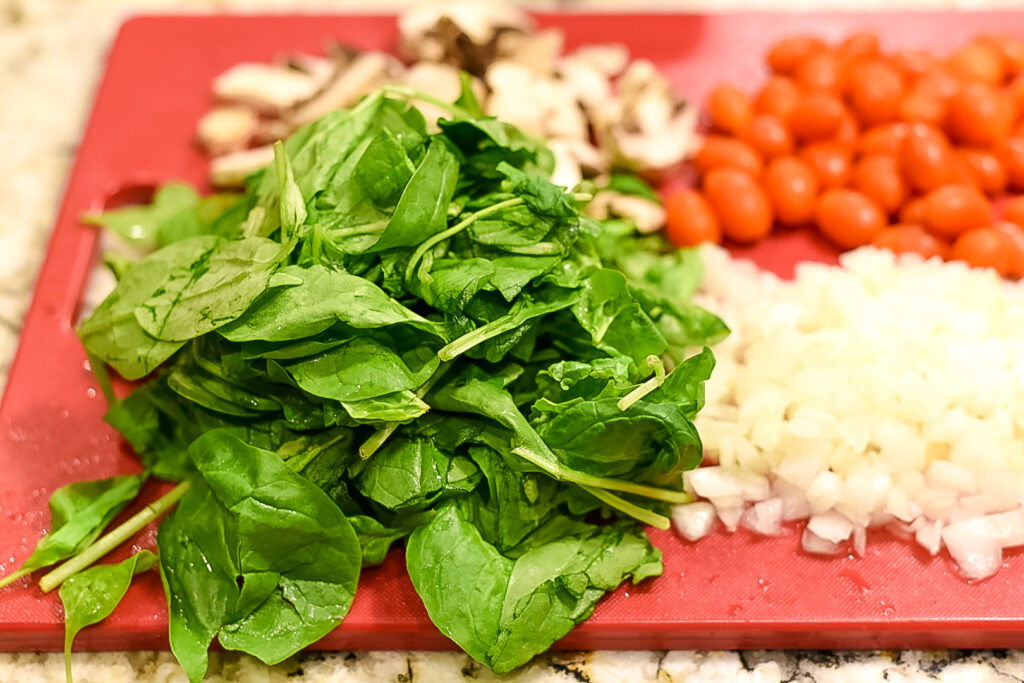 Because pasta tends be a heavier dish, I try to find ways to incorporate a few alternatives like whole wheat or whole grain pasta and lots of fresh ingredients. Popeye was one of my favorite cartoons growing up and the whole "gives you strength" ploy still resonates with me today. 🙂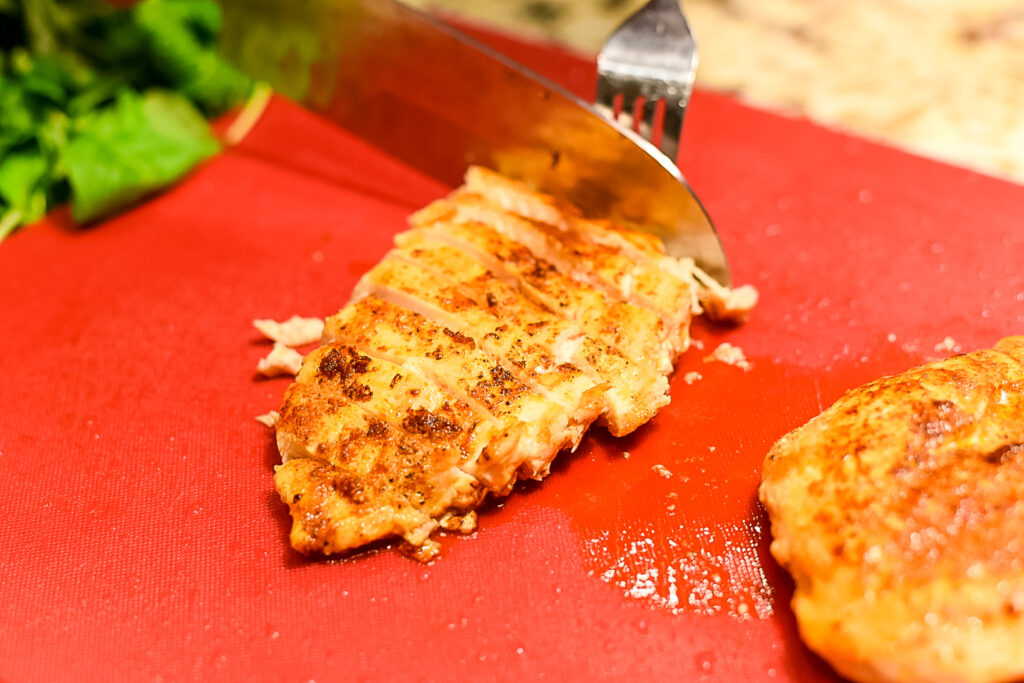 This pasta day is much healthier than the average creamy pasta dish and since it's packed full of of fresh ingredients, feel free to enjoy to your heart's content – don't be bashful! If I can get it from my local grocer, I also opt for organic chicken to use in my recipes. It's free of pesticides and antibiotics which makes it a whole lot better for you.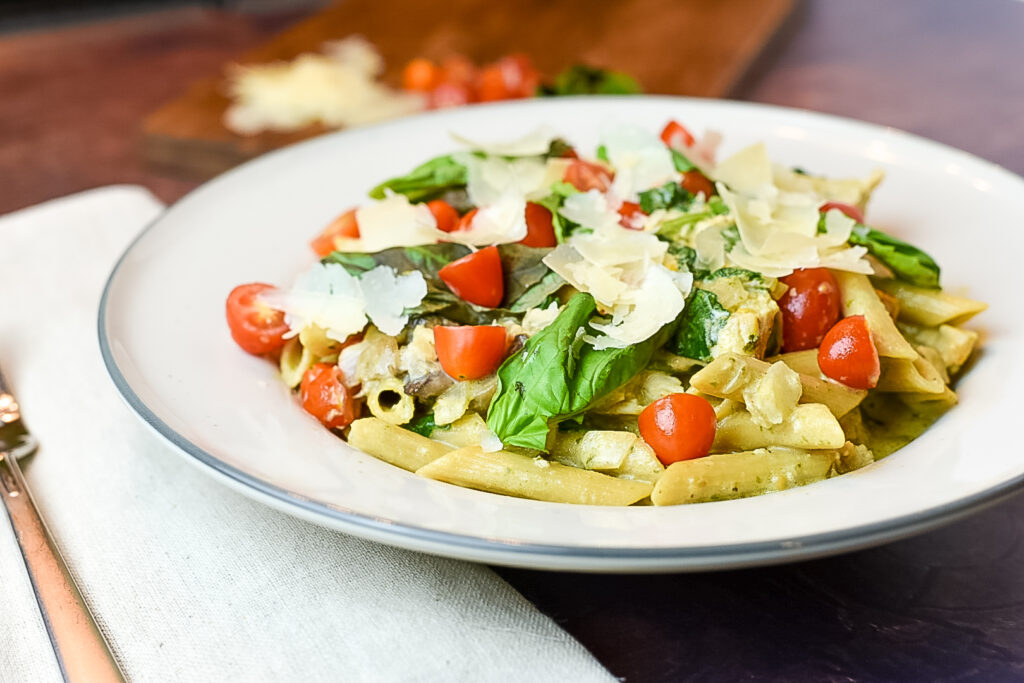 When added to the heavy whipping cream. the chicken broth and white wine help to reduce the sauce down to a wonderfully light and silky texture. And the shaved Parmesan cheese adds a nice touch. I'm certain you will thoroughly enjoy this Chicken Pesto Penne dish.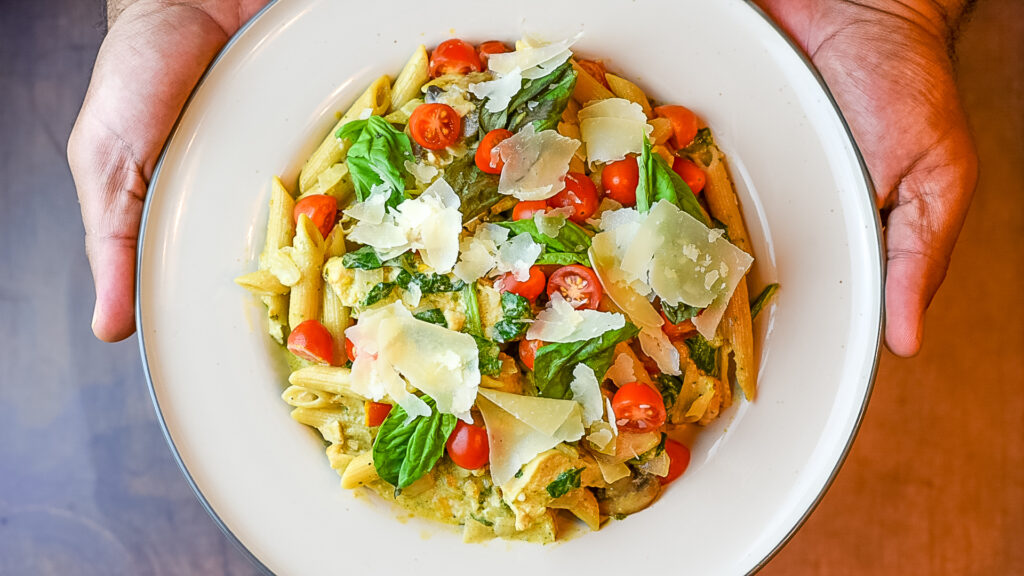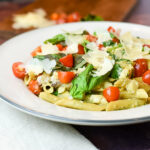 Ingredients
1 lb. Organic Chicken Breasts

5 oz. Grape tomatoes

2 cup Chopped White Onions

4 oz White Mushrooms

1/2 cup White Wine

1/2 cup Chicken Broth

1 cup Heavy Cream

1/2 cup Grated Parmesan

1 tsp Minced Garlic

5 Basil leaf

2 tbsp Shaved Parmesan Cheese

8 oz Whole Wheat/Grain Penne pasta

5 oz Baby spinach

3 tbsp butter

1/2 cup Basil Pesto

1 tsp Garlic Powder

1 tsp Paprika

1 tsp Black Pepper

1/4 tsp Sea Salt
Instructions
Begin by boiling the pasta for 7 minutes. Strain and set to the side.
Butterfly each chicken breasts. Season both sides of chicken with paprika, salt, and pepper.
Pre-heat large cooking pan to medium heat. Add chicken to pan and cook 4 minutes on each side. Once  cooked, cut chicken breasts into medium slices lengthwise.
Pre-heat a large cooking pot to medium heat, add butter and minced garlic, mushrooms and onions stirring occasionally. Add white wine and chicken broth then allow to cook for a few minutes.
Add grated Parmesan cheese, heavy cream, garlic powder, black pepper and sea salt then stir and cook lowering heat to medium/low heat.
Add pasta, spinach and pesto into the pot and fold ingredients together and cook for a few minutes then lower heat to simmer. Slice grape tomatoes into halves and at to pot.
Serve pasta dish in a bowl and top off with shaved Parmesan cheese and basil leaves.
Notes
When you butterfly your chicken breast, it cooks more evenly throughout.