Skip the restaurant and make this delicious dish at home. This roasted rack of lamb (served with a side a creamed spinach) can make one feel as if their meal came from a fancy restaurant minus the expense and the carbs.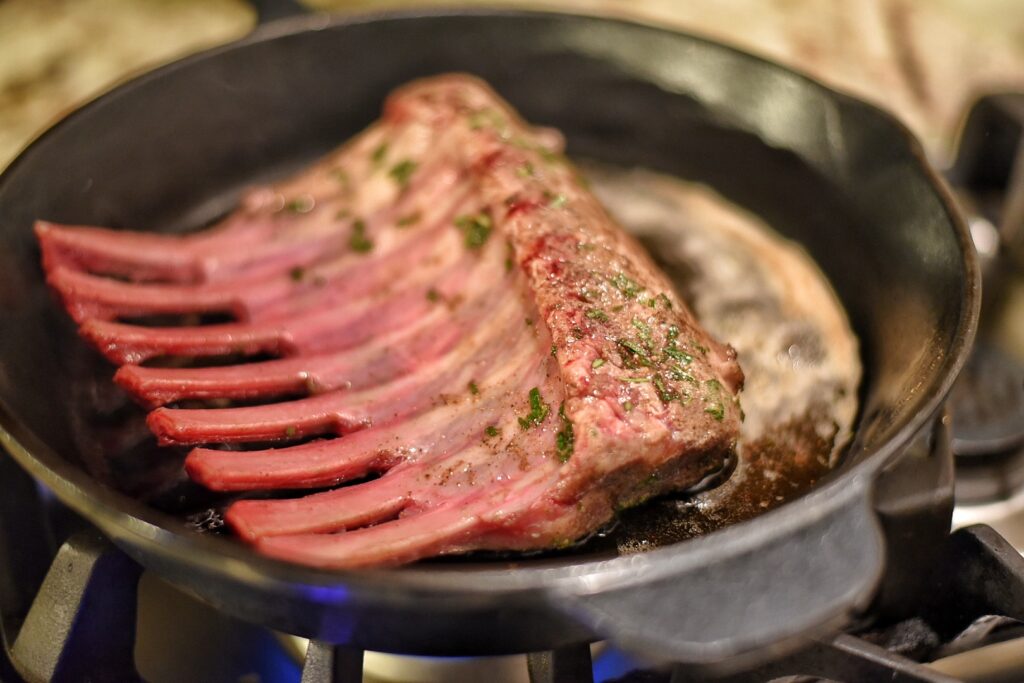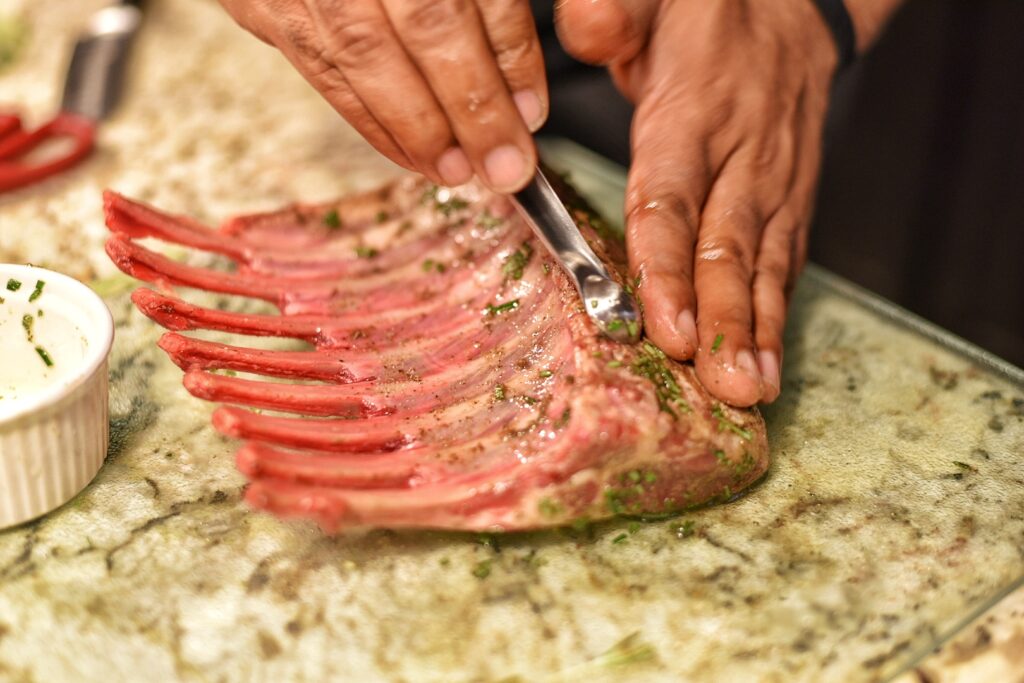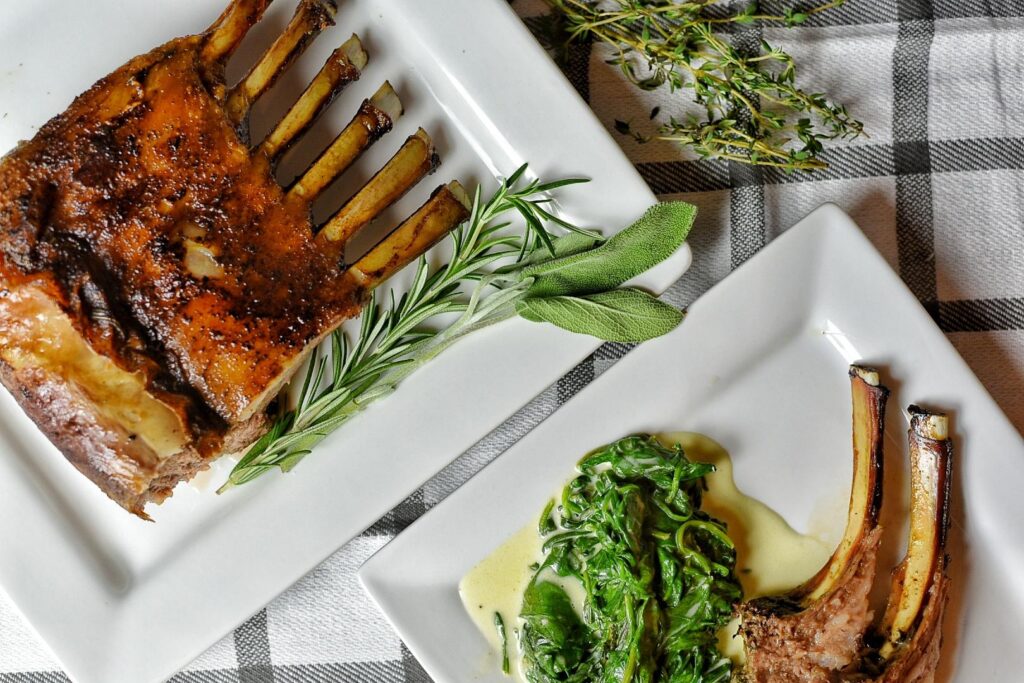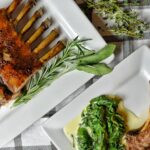 Ingredients
1 Rack of Lamb

1 tbsp. Fresh Rosemary

1 tbsp. Fresh Thyme

3 tbsp. Olive Oil

1 tsp. Garlic Powder

1/2 tsp. Himalayan Sea Salt

1/2 tsp. Black Pepper

1 tbsp. Butter
Instructions
1. If refrigerated, remove packaging and allow to sit for 20 minutes.
2. Season the entire rack of lamb evenly with salt, pepper and garlic powder and rub into meat.
3. Add 1 tbsp olive oil, chopped fresh rosemary, and chopped fresh thyme into and small saucer and stir.
4. Take the olive oil and herb mix and rub the mixed oil over the entire rack of lamb evenly.
5. Pre-heat cooking pan to medium heat. Once hot, add 2 tbsp of olive oil and butter to hot pan.
6. Place the seasoned rack of lamb with the fat side down into the pan and cook for 5 minutes. While holding the bones, rock the meat slowly back and fort to brown the top and back of the rack.
7. Take rack of lamb off of the heated pan and add to a baking dish with the fat side up.
8. Bake dish at 400 degrees for 20 to 25 minutes.
9. Allow to cool and serve by cutting the chops in between the bones.