I am a true Louisiana boy and I can honestly say that I grew up eating red beans and rice on the regular. I had the opportunity to live with two grandmothers that made this dish constantly and even though they had their own spin, it was delicious in either home.
The origin of these beans comes from the Peru region, but growing up in Louisiana I was sold on the idea that my grandmothers were the original creators based on how good they were. 🙂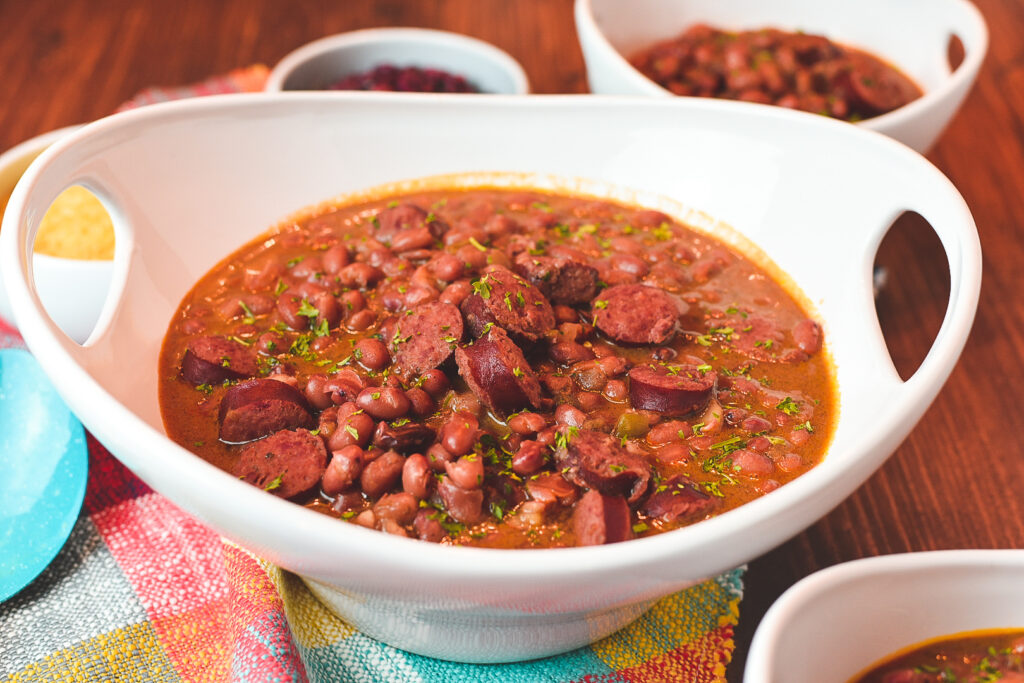 This Southern Red Beans & Rice recipe is a mixture of the two versions of red beans recipes I grew up enjoying. To put my spin on it, I decided to add some Caribbean spices and coconut milk. The coconut milk brings a wonderful velvet texture to the resulting broth.
I don't currently eat pork, but I grew up with red beans that incorporated ham hocks for added saltiness. Now I've replaced that with beef sausage to bring this recipe full circle.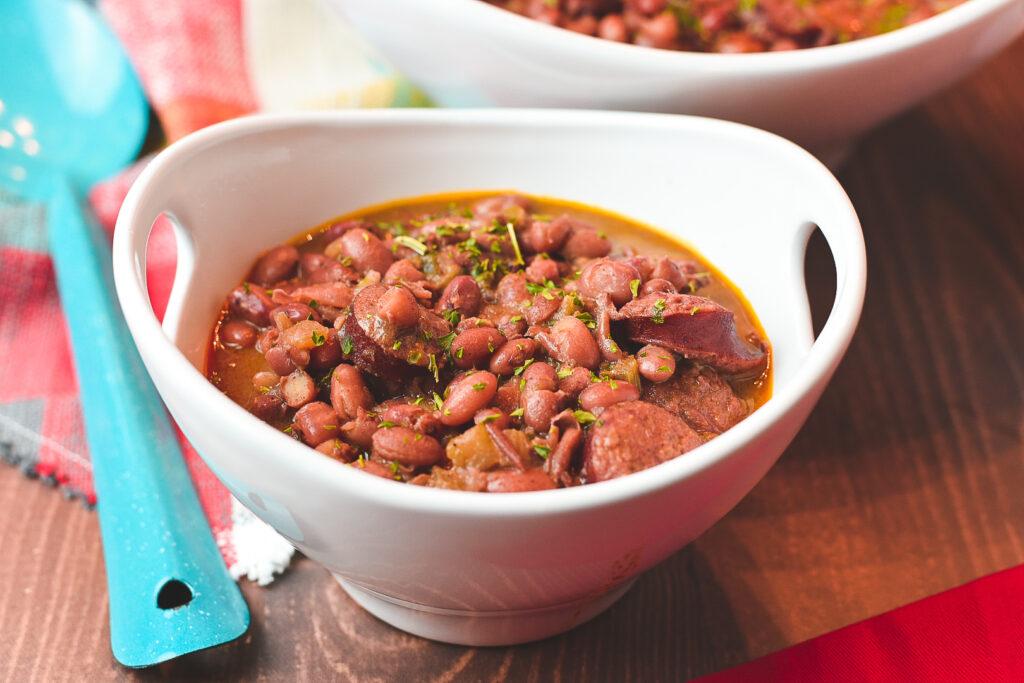 If you need a good southern Louisiana recipe to satisfy the family for dinner give the Southern Red Beans & Rice a try and you will look forward to eating leftovers for days. Enjoy!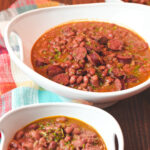 Ingredients
32 oz. Small Red Beans

4 cups Chicken Broth

3/4 cup Chopped Yellow Onion

3/4 cup Chopped Celery

3/4 cup Chopped Green Pepper

3/4 cup Chopped Green Onion

2 tbsp. Parsley

26 oz. Beef Sausage

27 oz. Reduced Fat Coconut Milk

3 tsp. Minced Garlic

2 Whole Bay Leaves

1 tbsp. Ground All Spice

1 tbsp. Ground Thyme

1 tbsp. White Pepper

2 tbsp. Paprika

1/2 tbsp. Ground Cumin

1 tsp Sea Salt

1/4 tsp. Red Pepper

3 tbsp. Butter
Instructions
Begin by soaking the red beans in a large bowl of water for 8 hours then remove from water.
In a large cooking pot, pre-heat to medium heat and add butter. Add minced garlic, chopped yellow onion, celery, green pepper, parsley and green onion to pot and cook for 10 minutes. Add paprika, ground all spice, ground cumin, ground thyme and bay leaves then cook for 5 minutes.
Slice the beef sausage then set to the side.
Add red beans, chicken broth and coconut milk then bring to a boil. Once it begins to boil reduce heat to medium heat and cook covered for 30 minutes. Add beef sausage, red pepper, white pepper and sea salt then stir and cook for 30 more minutes.
Cook rice according to cooking instructions then set to side.
Once the red beans are done cooking allow to cool then serve.
Notes
Soaking the red beans prior to cooking significantly reduces the cook time.