If you love a great classic Italian dish, then you will fall hard for my juicy (and crispy) Chicken Parmesan. This recipe definitely deserves a spot on the dinner table.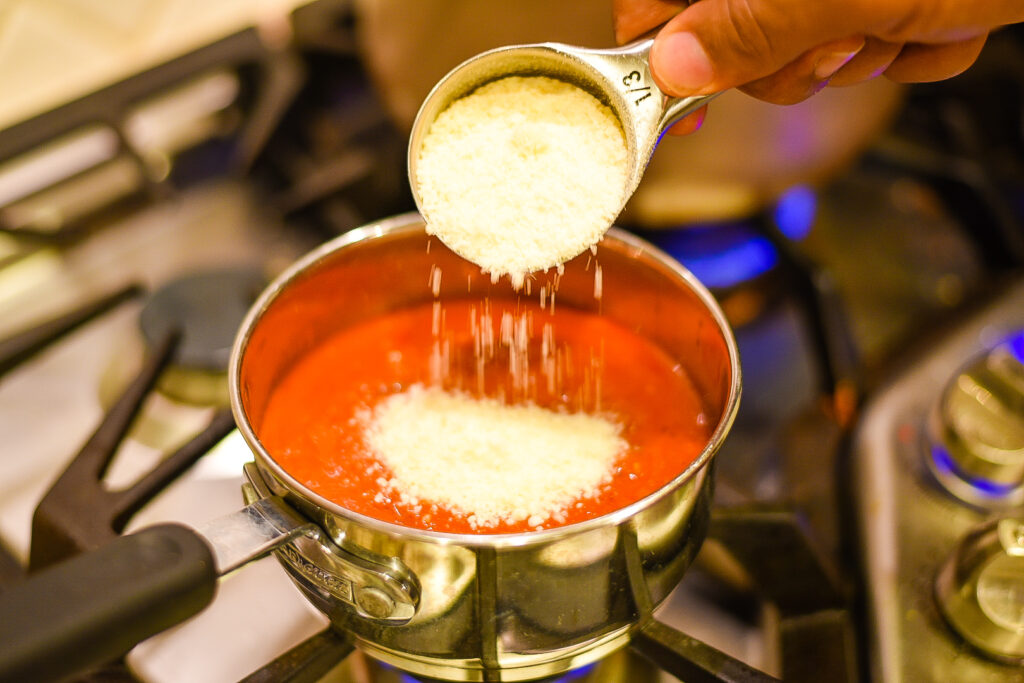 This is one of my favorite recipes to make and the kids actually look forward to this one. The ingredients basically consist of breaded chicken breast smothered in a savory tomato sauce, and topped with as much provolone cheese as one can handle — sounds like a winner, winner chicken dinner to me!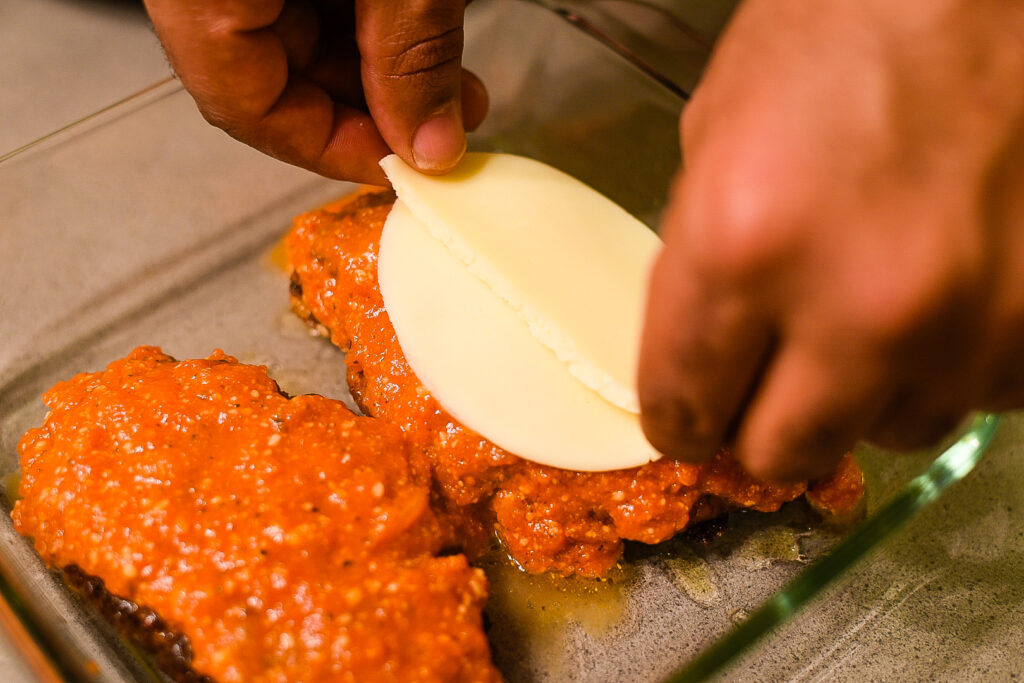 This is a very simple dish that won't much time to prepare. The unique flavors you get from the Parmesan cheese added to the tomato sauce and the crispiness of the chicken add some serious harmony to this delightful dish. Enjoy it by itself or pair it with a side of spaghetti for a complete meal.
You have to be careful when cooking the chicken breast because overcooked chicken breast can become a disaster (AKA very dry). So try not to cook them for more than 4 minutes each side; once you have used the butterfly technique to cut your chicken in half.
If you want to show off your skills in the kitchen with little effort on your end, this simple and easy Chicken Parmesan recipe is the perfect dinner idea.
Ingredients
1 lb. Organic Chicken Breast

28 oz. Tomato Marinara Sauce

1 cup Parmesan Grated Cheese

4 slices Provolone Cheese

1 cup Italian Breadcrumbs

12 oz. Italian Bucatini Pasta

4 Garlic Cloves

1 tsp. Artisan Seasoning

2 tsp. Paprika

2 tsp. Black Pepper

2 tsp. Garlic Powder

1 tsp. Oregano

1/2 tsp. Sea Salt
Instructions
Being by adding oil to cooking pan and pre-heat pan to medium heat.
Butterfly cut the chicken breast into halves then season each side with paprika, black pepper, 1 tsp garlic powder and sea salt. Once chicken is seasoned, slightly coat with all purpose flour. Set to side.
Add eggs and whipping cream to bowl and whisk until smooth.
In a large bag, add breadcrumbs, 2/3 cup Parmesan Grated Cheese, oregano and 1 tsp garlic powder. Mix together.
In a medium cooking pot, add tomato sauce, 1/3 cup Parmesan Grated Cheese, garlic cloves and Artisan seasoning and cook on low heat for 5 minutes.
Add water to a separate large cooking pot and cook pasta according to instruction. Strain and set to side when done.
Coat chicken breast with egg mixture. Add to breadcrumb mixture shaking well until evenly coated.
Cook each chicken breast for 4 minutes on each side. Add to a baking pan when done.
Add the tomato mixture over the chicken breast. Top off with provolone cheese slices and place in broiler oven until the cheese melts as desired.
Place pasta into plate and top off with tomato sauce. Place the cooked chicken over the top and serve hot.