The Instant Pot has been a great addition to my kitchen tools. And since we're still in the season where keeping things warm and cozy is of the utmost importance, making a creamy soup is right on time!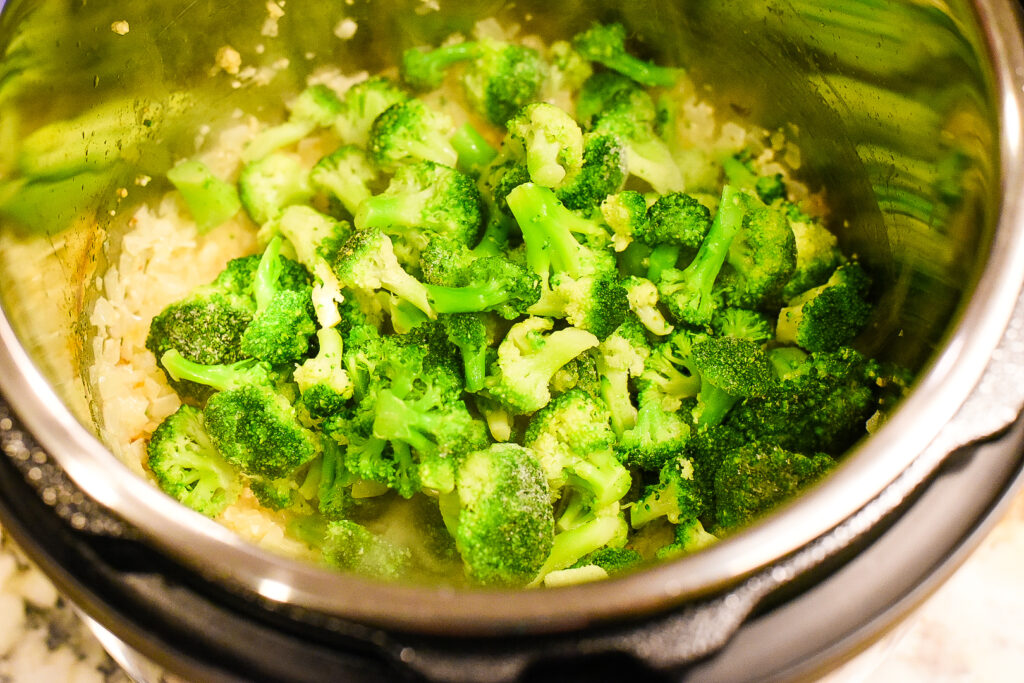 I am not a big soup person, but everyone else in my home is. With that said, I do find myself enjoying a great soup recipe every now and then and this Instant Pot Broccoli and Cheese Soup is now a top family favorite. It's a long-time classic and with its simple preparation, I don't mind making it on request. 🙂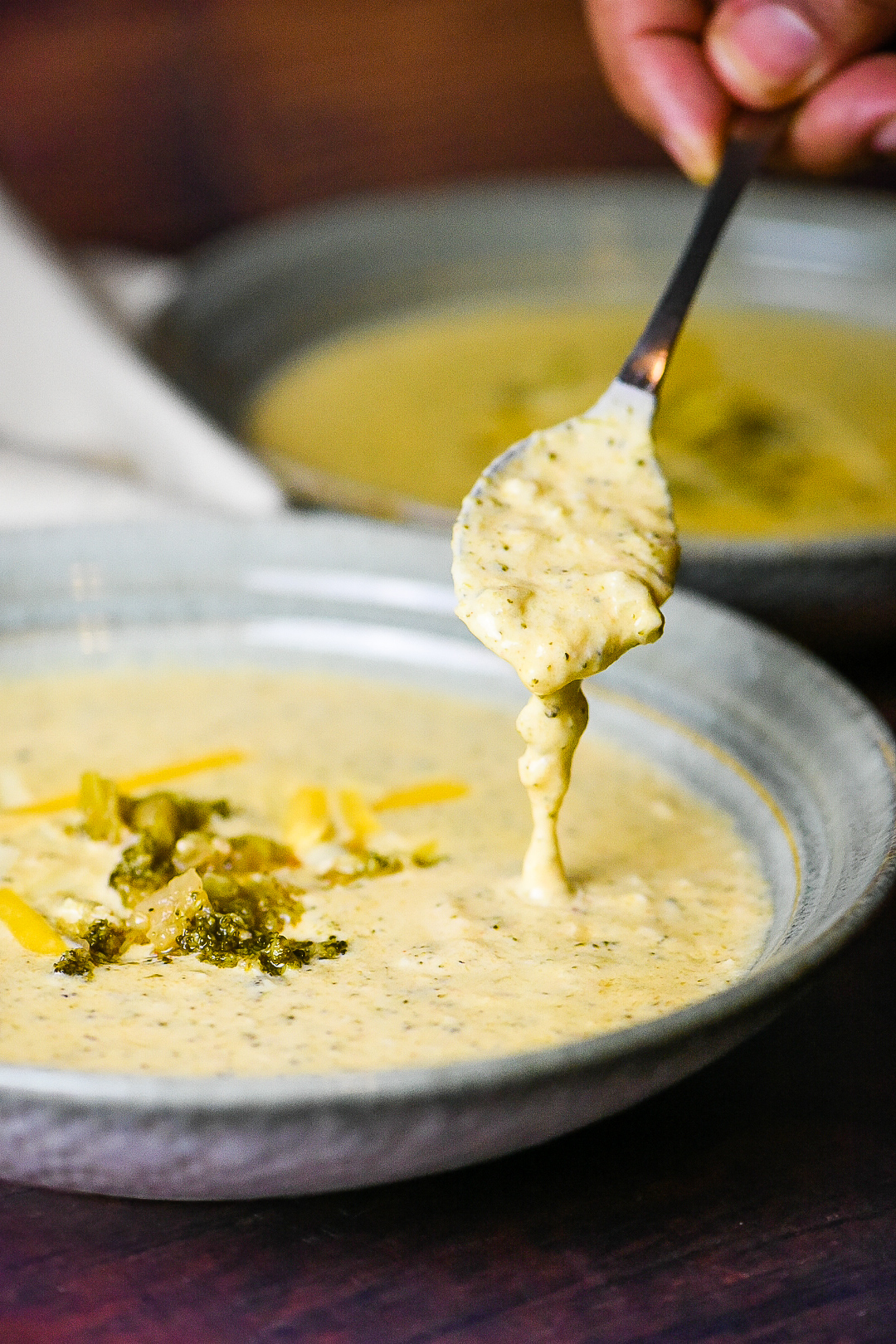 This is a perfect combination of cheese and broccoli that can be enjoyed on its own or with a grilled cheese sandwich on the side. The onion and garlic blend great together and are the beginning of this flavor fest.  Once the broccoli and cheese are added, you'll be satisfying both your veggie fix and your love of cheese.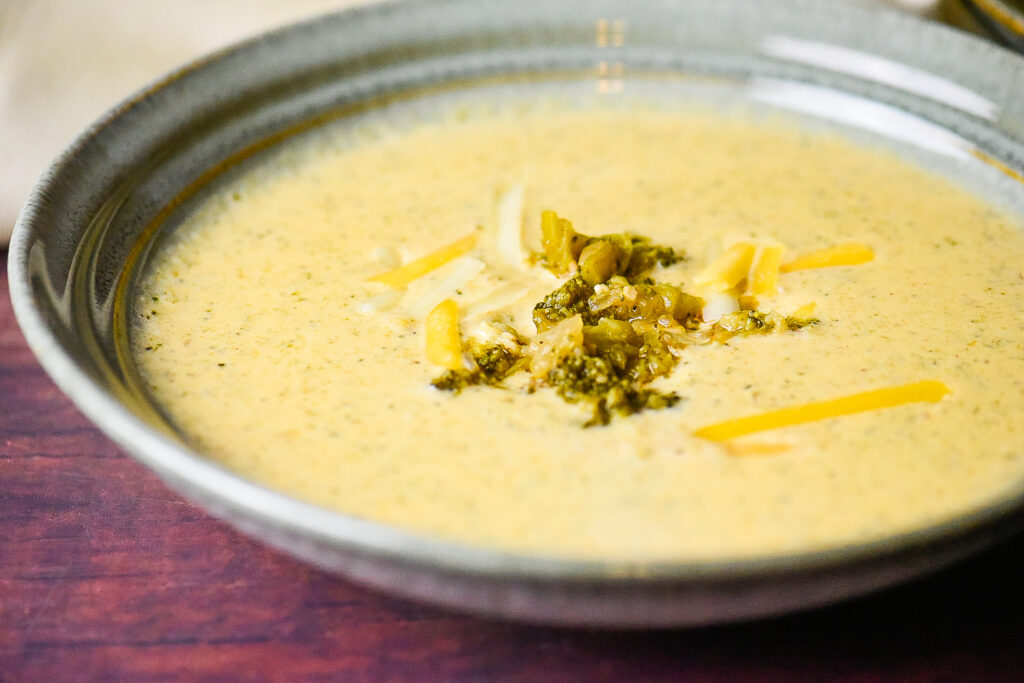 When you want a quick and easy recipe to feed the family on any day of the week give this Instant Pot Broccoli and Cheese Soup a time slot in your dinner rotation. And it's perfect for Meatless Mondays! Enjoy!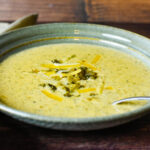 Ingredients
16 oz Baby Broccoli Florets

2 cup Chicken Stock

2 cup Heavy Whipping Cream

8 oz Shredded Cheddar Cheese

4 oz Shredded Monterey Jack Cheese

11 oz Chopped Onion

1/4 cup Butter

3 tsp Minced Garlic

1 tbsp Cornstarch

1 tsp Black Pepper

1 tsp Paprika

1/4 tsp Sea Salt
Instructions
Begin by chopping onions. Set to the side.
Turn the Instant Pot on in "Saute" mode. The message screen will display "Hot" when ready.
Add 1/4 cup butter to the Instant Pot then add in the chopped onions and minced garlic. Cook for 5 minutes.
Add all Instant Pot seasonings into a small bowl. Stir together then pour over ingredients. Stir again. Add broccoli and chicken stock to the Instant Pot.
Change the setting on the Instant Pot to the "Pressure Cook" mode for 5 minutes. When starting the cooking process in the Instant Pot, I used the normal setting and set the pressure cooker to high then closed the top according to the instructions. [See additional notes below]
Allow to cool and sit for 5 minutes once done then use the quick release option. Remove top after steam is released and change setting to low "Saute" then smash ingredients with potato masher until slightly smooth.
Add cheeses and stir then add cream and cornstarch. Continue stirring. Serve hot.