Since the playoffs are dwindling down, the big game is not that far behind. And when the "big game" comes household gatherings are in full effect. If the game is everyone's first priority, then what's on the menu is sure to follow.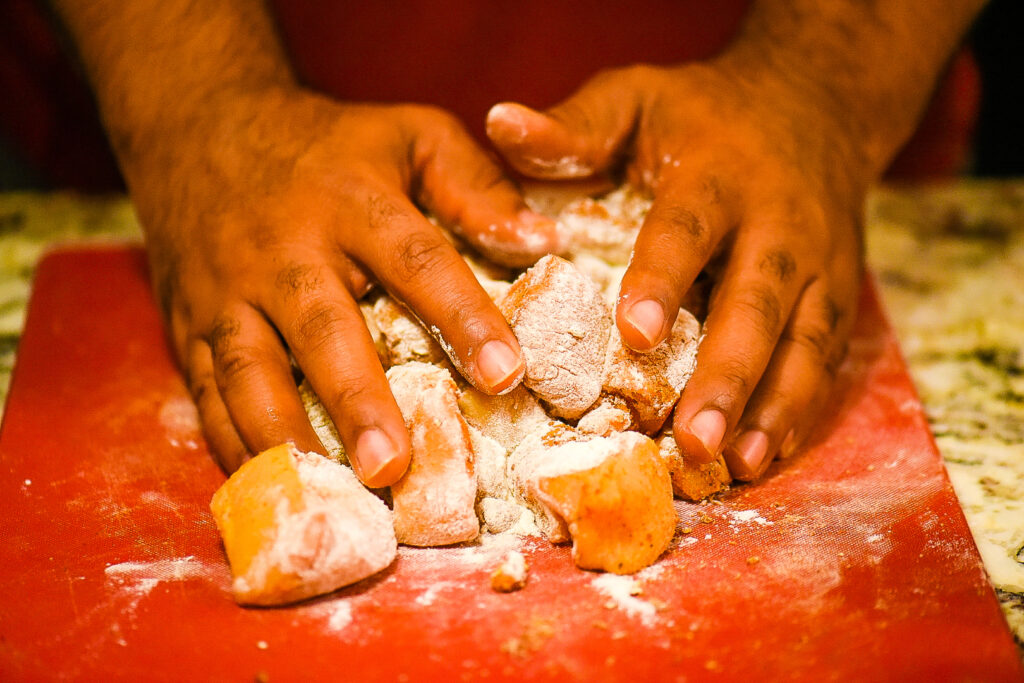 There is nothing like great chicken wings (in a delicious sauce) paired with a cold beer while cheering on your team of choice. However, it is not always easy to enjoy a traditional wing without worrying about spilling something or getting sauce all over your team's football jersey.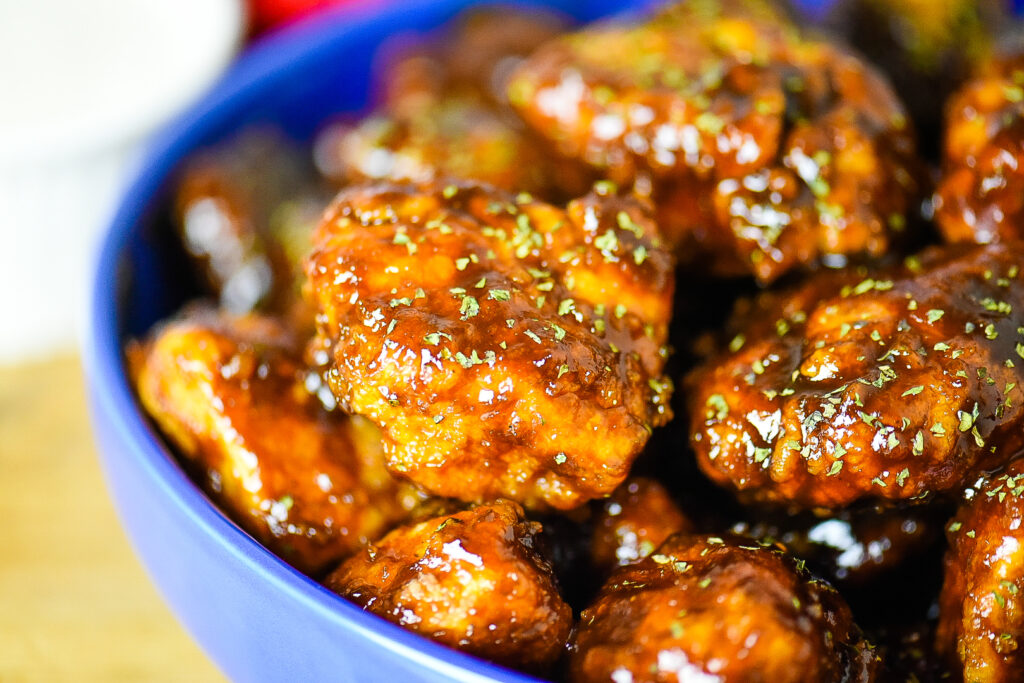 So, I thought of a different way to make my chicken wing experience even better! And my version of Teriyaki Chicken Bites was the final result. My goal was to make something that didn't require you to use your hands (unless you wanted to)  because eating wings with bones can be a bit messy.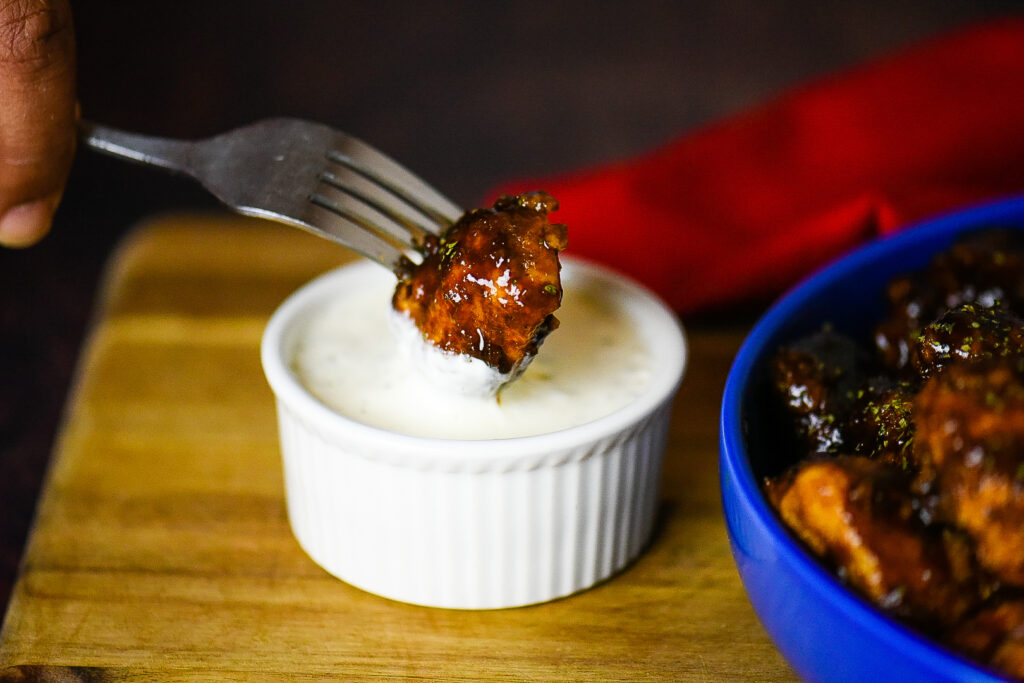 These boneless chicken bites are made with tender chicken meat and the perfect balance of Asian-influenced flavors. The homemade teriyaki sauce is made with a tangy, sweet and sour mixture of soy sauce, Balsamic vinegar, hoisin sauce and nice touch of brown sugar — talk about upgrading your taste buds.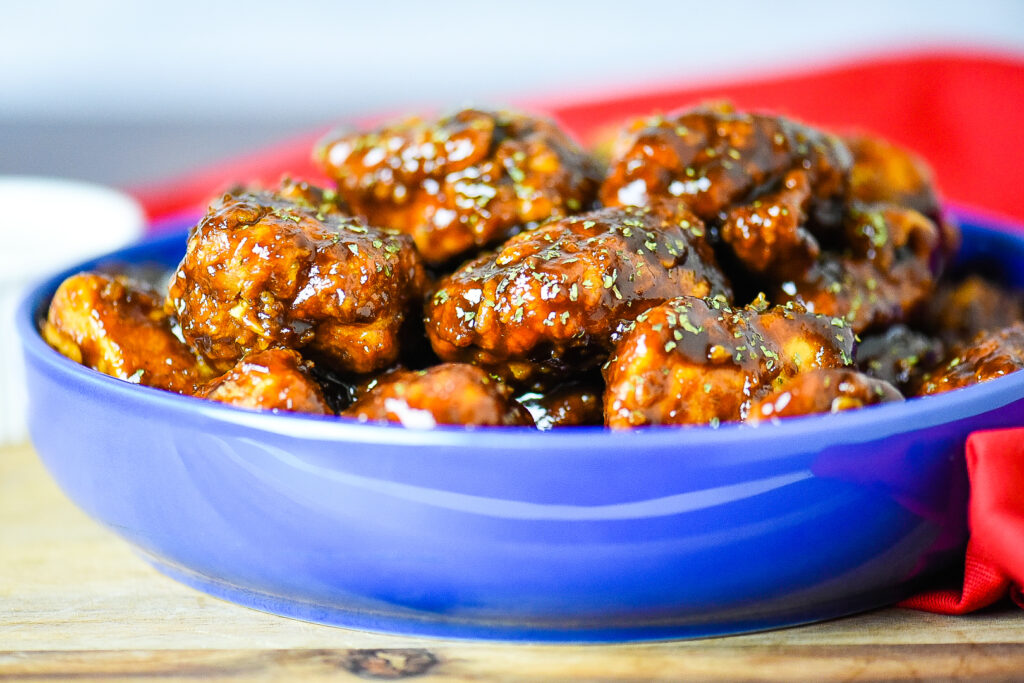 When you want to make a good impression on your guests for any game day, bring these Boneless Teriyaki Chicken Bites out to snack on and you will have a room full of satisfied family and friends.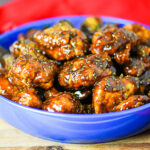 Ingredients
2 lb. Organic Boneless Chicken Breast

3 Large Organic Eggs

1/4 cup White Cooking Wine

1 cup All Purpose Flour

1 cup Panko Breadcrumbs

1 tsp Garlic Powder

1 tsp Oregano

1/2 tsp Ginger Ground

2 tsp Paprika

2 tsp Ground Cumin

1 tsp Black Pepper

1/4 tsp Sea Salt

For the Teriyaki Sauce:

1/2 cup Hoisin Sauce

1 cup Soy Sauce

1/2 cup Brown Sugar

1/3 cup Balsamic Vinegar

1/4 cup White Cooking Wine

2 tbsp Minced Garlic

1 tbsp Sugar

2 tsp Ginger

1 tsp Black Pepper

2 tsp Corn Starch
Instructions
Begin by cutting the chicken breast into cubes and seasoning the chicken with ground ginger, paprika, ground cumin, and black pepper. Mix with hands.
Dust 1 tbsp of flour over chicken and make sure they are lightly coated evenly.
Add eggs and 1/4 cup white cooking wine in a large bowl and whisk. Add chicken into the bowl then coat well before setting to the side.
Pre-heat cooking pot to low/medium heat and add all teriyaki sauce ingredients. Stir for 8 to 10 minutes then remove from heat.
In a large zip lock bag, add 1 cup flour, 1 cup panko breadcrumbs, garlic powder and oregano then blend together. Add chicken from egg mixture into bag and shake until pieces are coated well.
Add cooking oil and pre-heat cooking pan on medium/high heat. Cook chicken pieces for 3 minutes on each side then set to side to drain excess grease.
Add cooked chicken to a large bowl and cover with teriyaki sauce coating each piece well. Serve hot.