I think it's safe to say that we owe Fletcher Davis a Nobel Prize for claims of being the person who invented the burger. Every since the 1880's the concept of the burger has graced the dinner table of millions of households.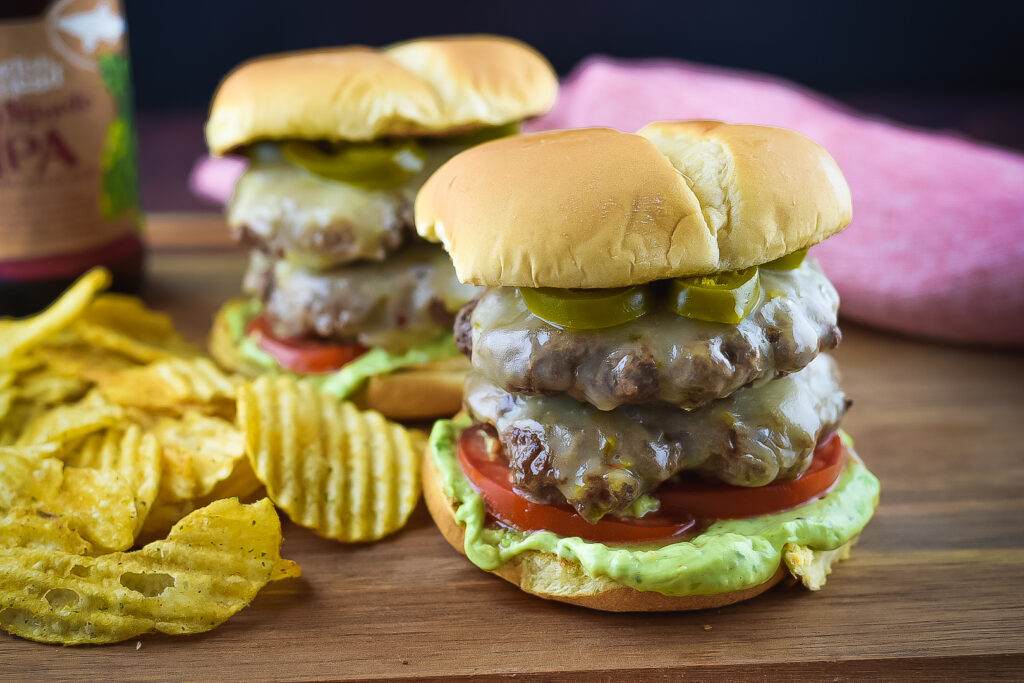 If you have read anything about me you know that I'm from Louisiana and being from "Da Boot" we enjoy spicy foods. So today I bring to you a Texas-sized burger with a kick called the Spicy Jalapeño Double Cheese Burger.
This burger brings a half-pound of flavorful beef along with a few slices of Pepper Jack Cheese. The additional jalapeno pepper slices teamed up with the coolness of the avocado sauce puts this dinner idea in constant rotation.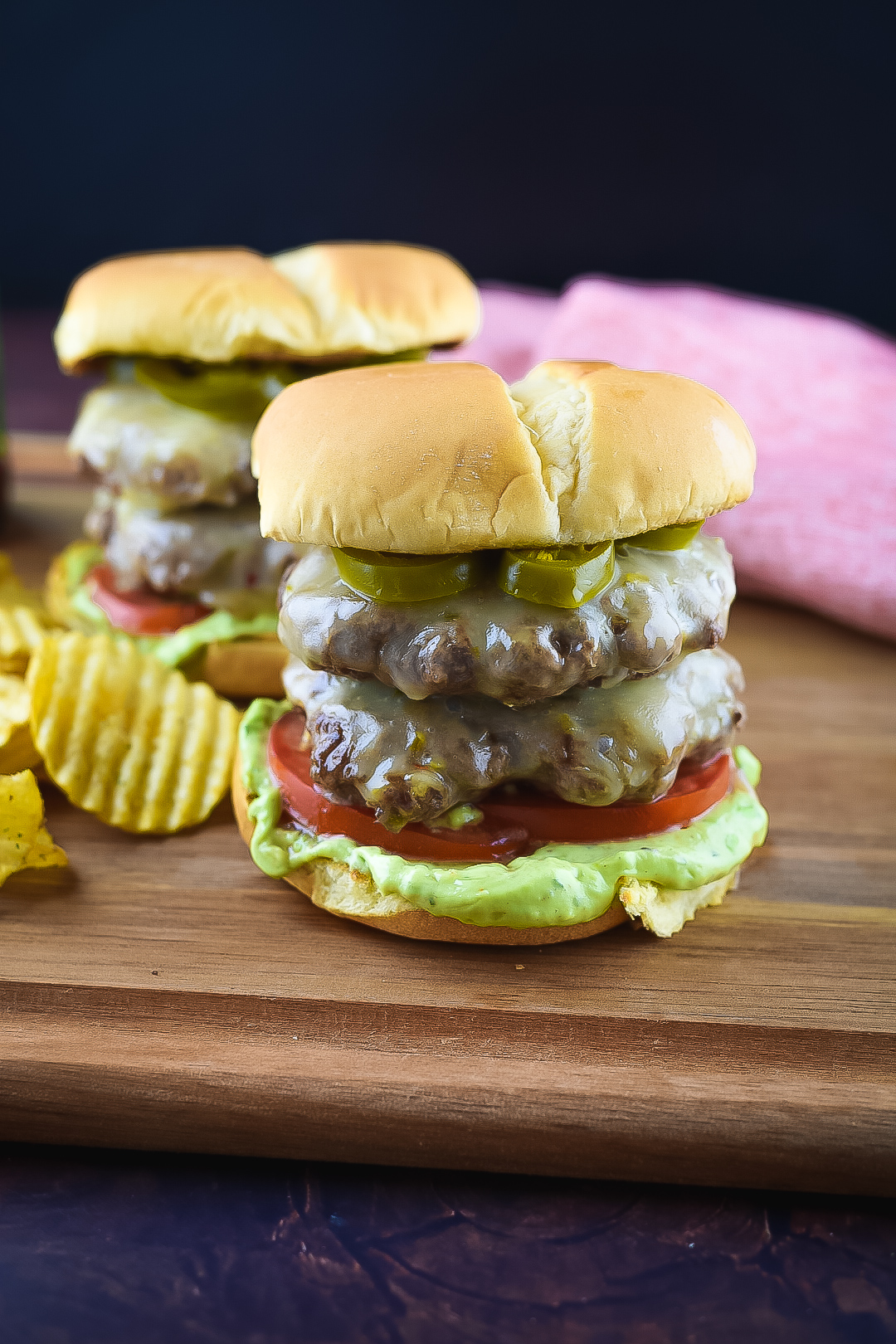 If you're in the mood for a burger I would say give this a try because the combined flavors shine through! Enjoy!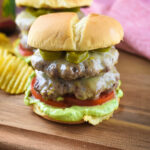 Ingredients
1/2 lb. Lean Ground Beef

1 Sweet Hawaiian Burger Bun

2 Slices Pepper Jack Cheese

1 tsp. Ground Cumin

1 tsp. Chili Powder

1 tsp. Black Pepper

1 tsp. Garlic Powder

1 tsp. Red Pepper Flakes

1 tsp. Oregano

1/4 tsp. Red Cayenne Pepper

5 Jalapeño Slices

For the Avocado Sauce:

1 Avocado

1/4 cup Ranch Dressing

1 tsp. Cilantro Flakes

1/4 tsp. Black Pepper

1/4 tsp. Sea Salt
Instructions
In a large bowl, add ground beef and break into pieces.
Add Ground Cumin, Chili Powder, Black Pepper, Garlic Powder, Red Pepper Flakes, Oregano and Red Cayenne Pepper into bowl with beef and mix together well.
Form beef into patties and set to the side.
Pre-heat cooking pan to medium heat and cook each patty for 3 minutes on each side.
Once you flip the patties once add the Pepper Jack Cheese slices.
Once complete, set to the side to allow the excess grease to drain.
In a small bowl, slice open the avocado, remove the seed, then scoop the insides of the avocado in the bowl.
Add ranch dressing, cilantro flakes, black pepper and sea salt. Mix together well.
Add avocado sauce to the bottom bun and stack the burger patties while placing the jalapeño slices onto the beef.
Serve hot.