With the holidays in motion, a great cocktail is the perfect way to wind down and take a break from the stresses of the year. These are the times when we spend time a lot of time with family; and with family celebrations comes good times and alcoholic beverages! And the mood all of sudden becomes a bit more cheerful. 🙂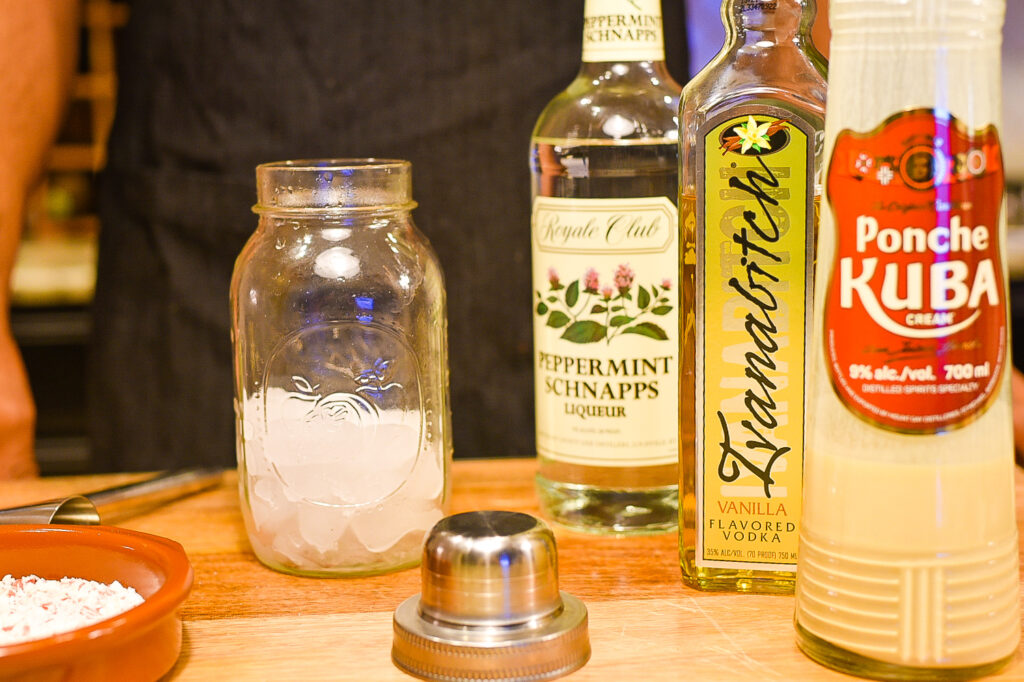 Today I bring you my version of a Peppermint Cream Martini and I can honestly say that me and my wife enjoy this drink recipe. It's a pretty simple mix of peppermint schnapps, rum cream liqueur and vanilla flavored vodka.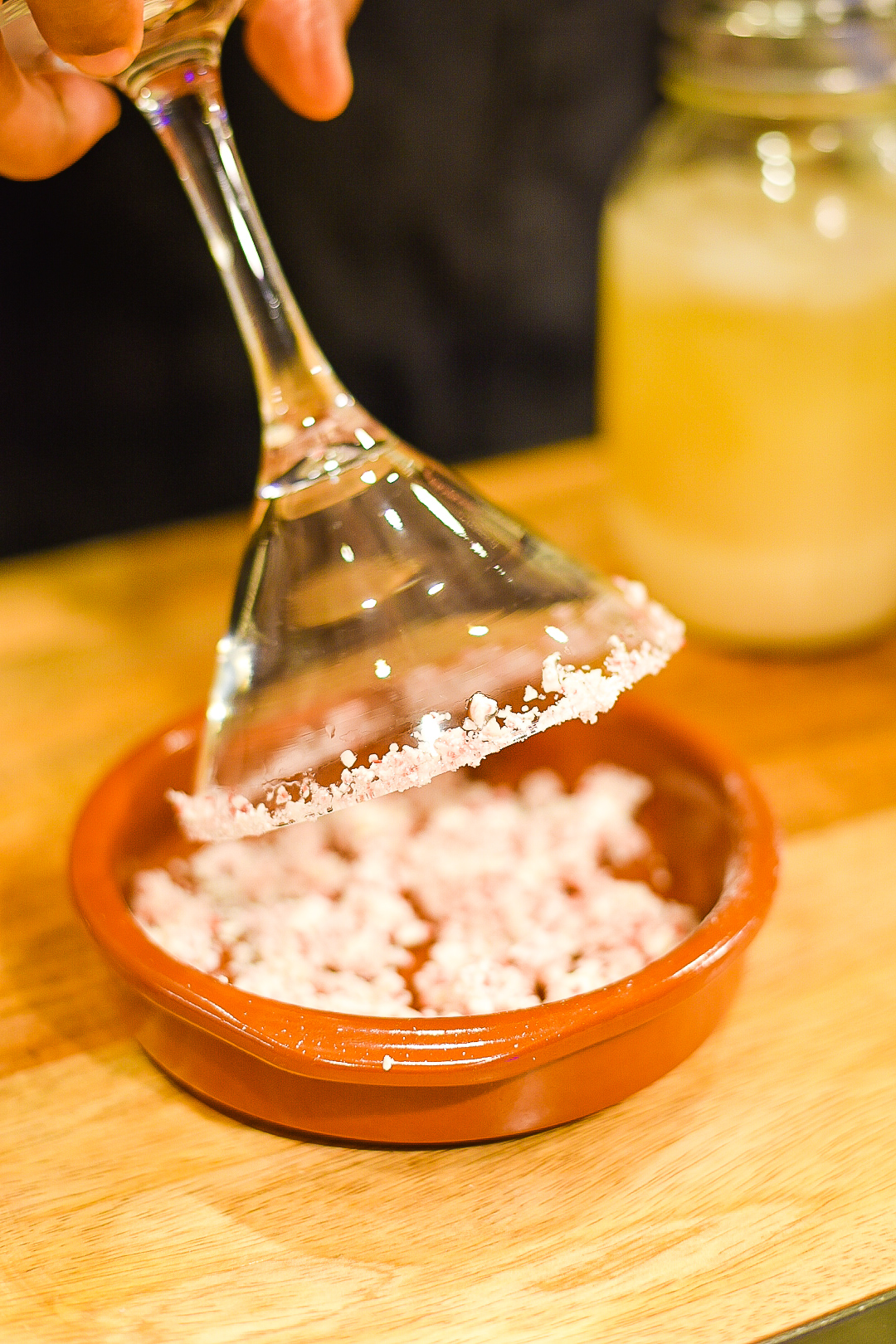 What's great about this cocktail recipe is that it almost reminds you of an eggnog-type of drink with the bonus of a cool breeze of peppermint. The peppermint candle coated rim definitely adds a nice touch to this drink.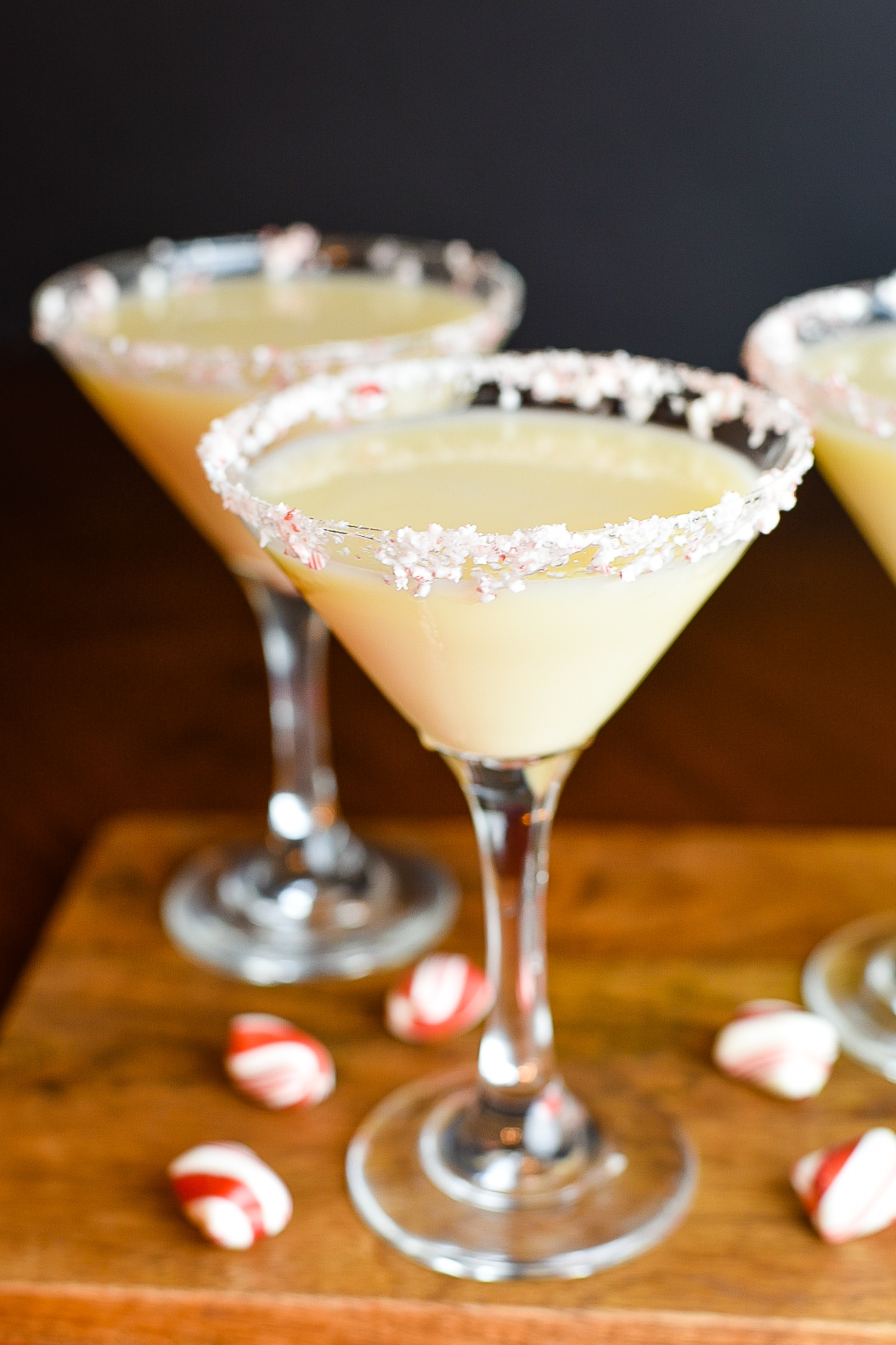 When you want to enjoy a great cocktail pull this Peppermint Cream Martini recipe out of the hat and let the good times roll. Enjoy!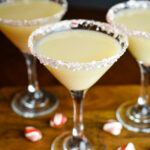 Ingredients
8 oz. Vanilla Vodka

4 oz. Peppermint Schnapps

5 oz. Rum Cream Liqueur

2 oz. Simple Syrup

Peppermint Candy
Instructions
Begin by crushing or blending the peppermint candy. Place on a small plate to use to rim the glass in a later step.
Add 1 cup of ice in a shaker. Add all ingredients into the shaker and shake well for 30 seconds or more.
Slightly add water to a bowl, dip the rim of the martini glass into the water, and place rim of glass into the crushed peppermint for the candy crusted rim.
Pour shaken cocktail into the martini glasses and enjoy.