It's coming to the time of year where I think we all need a good cocktail to relax and reflect on all that we've accomplished and what the new year may bring. But before we make plans for the 2019, let's enjoy the holiday, the food, and of course, the drinks to celebrate and toast to the year that is quickly coming to an end.
During my family gatherings, everyone is up for a good game. And my go to drink during a competitive game of Monopoly (on any day during the holiday season) is a good Whiskey Sour.
Everyone that loves whiskey sour cocktails can give credit to a book by Jerry Thomas written in 1862 called The Bartender's Guide; although there will always be some controversy around historical creations. But today it is all about my version! My take on the whiskey sour — with a little holiday spin to it — is called the Cinnamon Maple Whiskey Sour.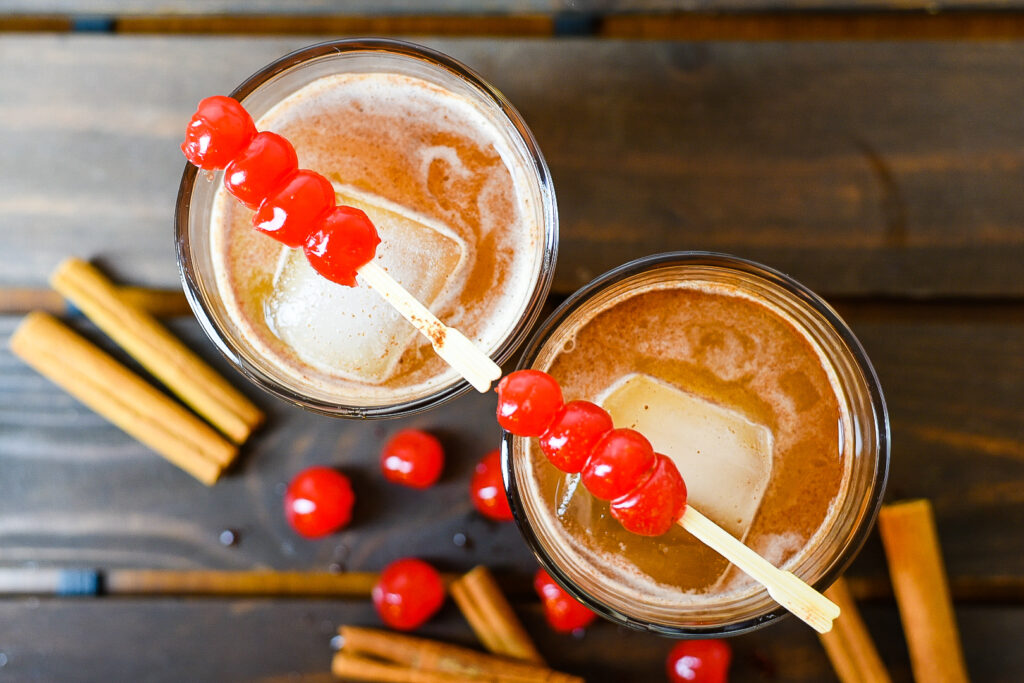 This is a fairly simple recipe and if you like a cocktail with a little sweetness added this will be a must try. The simple syrup and maple syrup combined with the cinnamon will have you feeling like you need to be in front of a nice warm fireplace listening to good smooth music.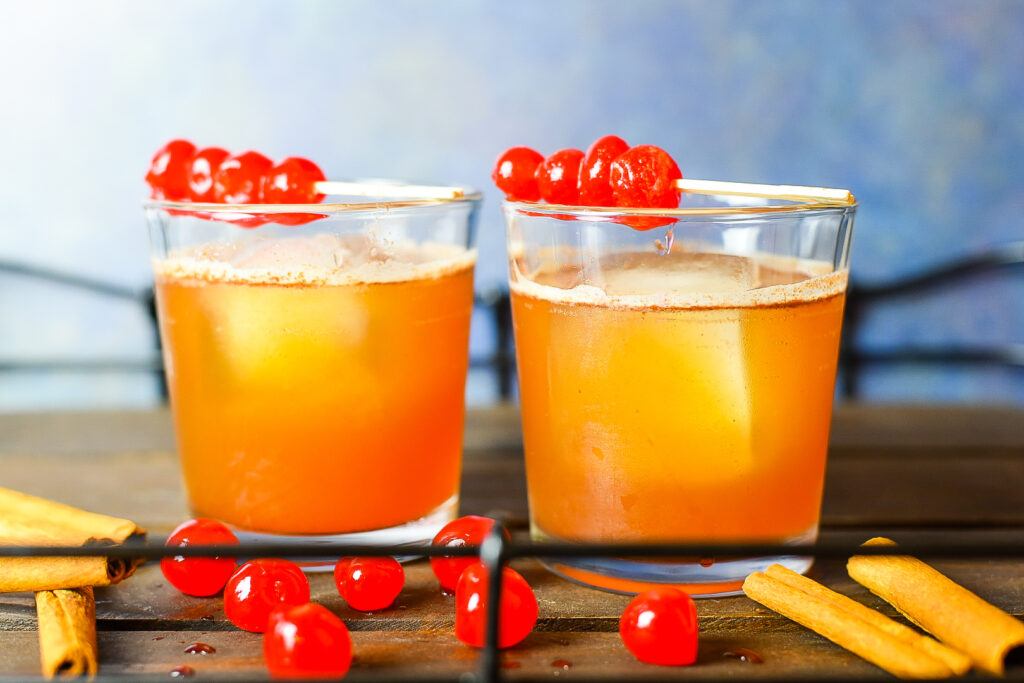 Even though this cocktail is sweet it does strike the perfect balance. The strength from the whiskey will set the perfect mood and there will be smiles all around. When you want to try a great tasting whiskey sour with some added sweetness give this Cinnamon Maple Whiskey Sour a try. Enjoy!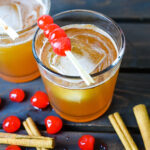 Ingredients
4 oz Bourbon Whiskey

1 oz Lemon Juice

4 tsp Maple Syrup

2 tsp Simple Syrup

1/4 tsp Ground Cinnamon

4 Maraschino Cherries

For the Simple Syrup:

3 tbsp Turbinado Sugar

4 tbsp Water
Instructions
Begin by adding the Turbinado sugar and water into a cup and stir until it blends and dissolves.
Add 1 cup of crushed ice into the cocktail shaker. Pour all ingredients into the shaker and shake for 30 seconds. Pour into whiskey glass with 1 large ice cube.
Add Maraschino Cherries (optional) and serve.