I think we all grew up with a love and fascination for candy. I used to love anything with chocolate and once I had my first Heath Bar it made me feel like I was eating an adult candy bar.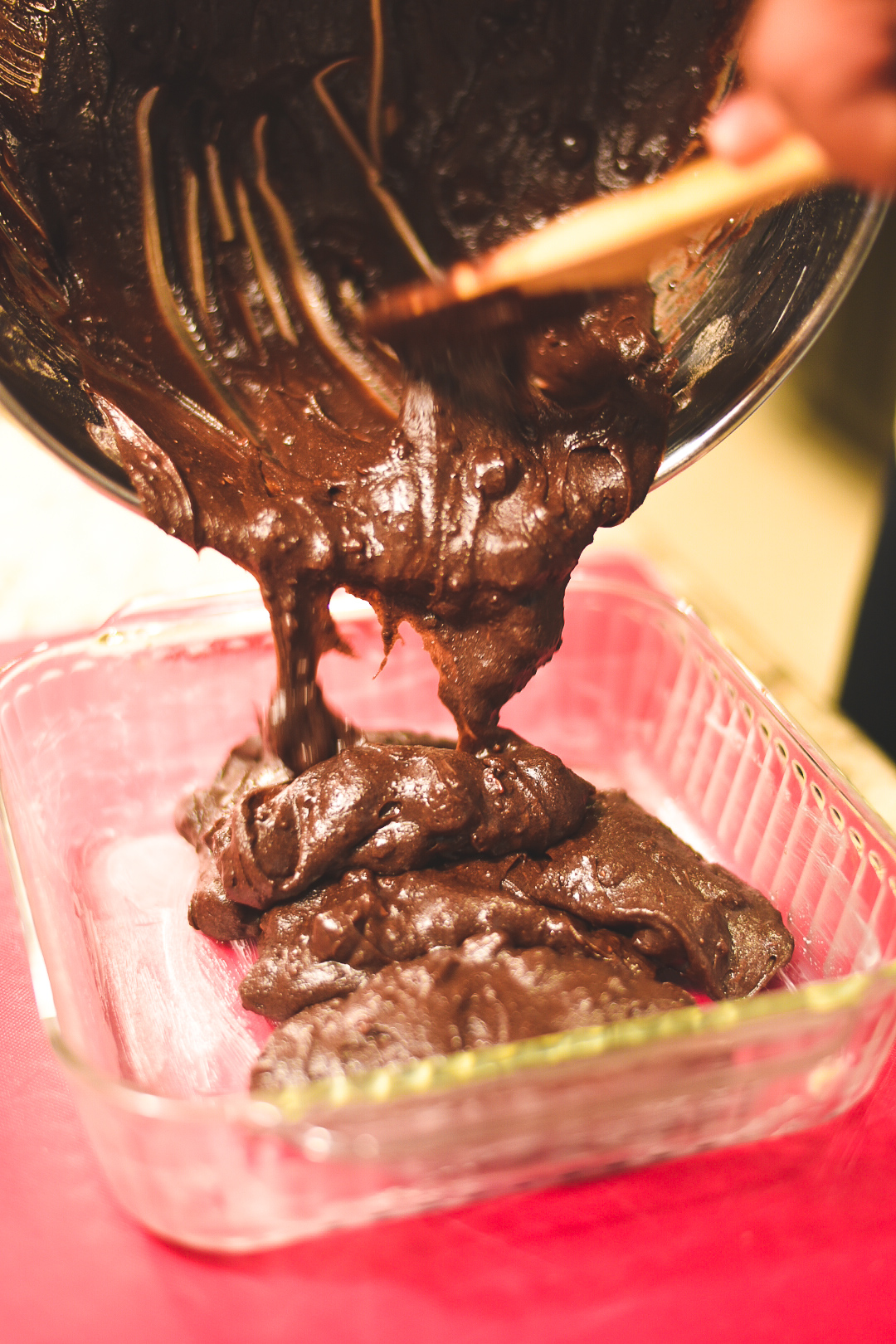 The creation of the Heath Bar began in 1914 and in 1996 Hershey took over and continued to make sure we didn't miss out on this great flavor. I remember eating those Dairy Queen Blizzards (the one with the Heath Bar mixed with ice cream) and my world completely changed forever.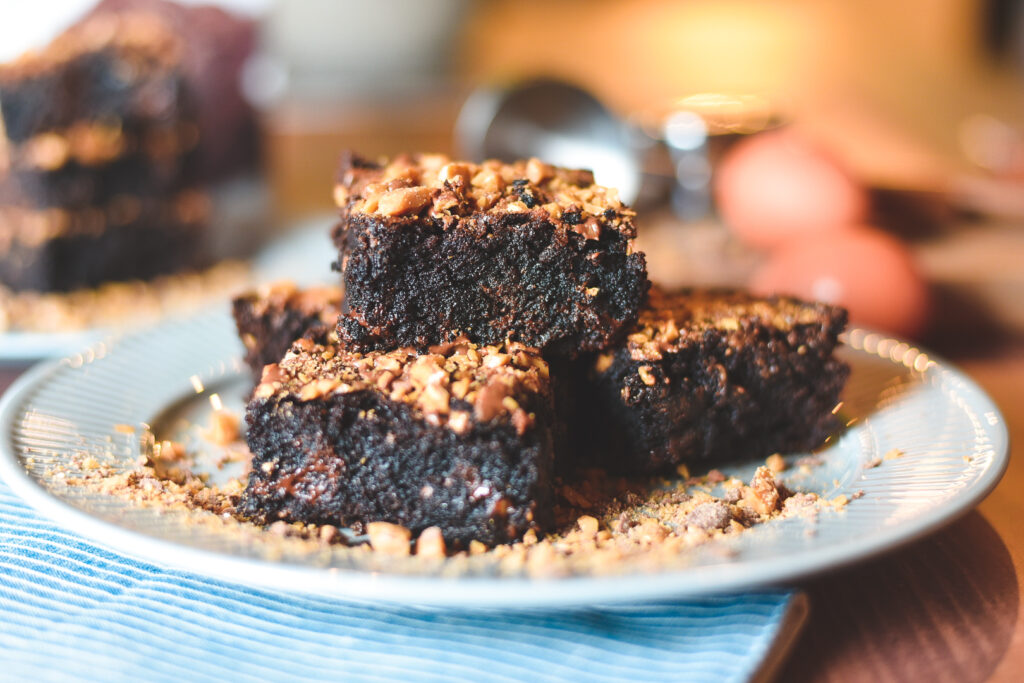 It's fun trying to pair certain dessert recipes together so I figured why not combine the Heath Bar and a brownie! And this magnificent creation is my Double Dark Chocolate Toffee Brownie!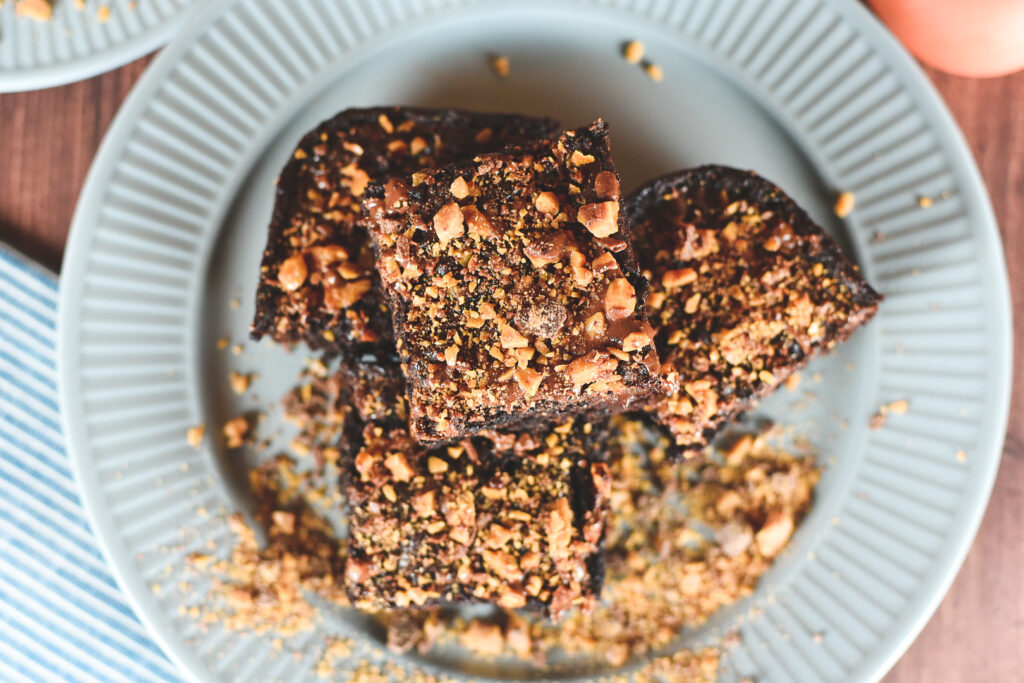 The dark chocolate from the brownie cake mix is great but once you mix that greatness with the amazing toffee and milk chocolate it turns this dessert idea into something serious. All I need to hear is that there is toffee, butter, and sugar and I'm completely sold.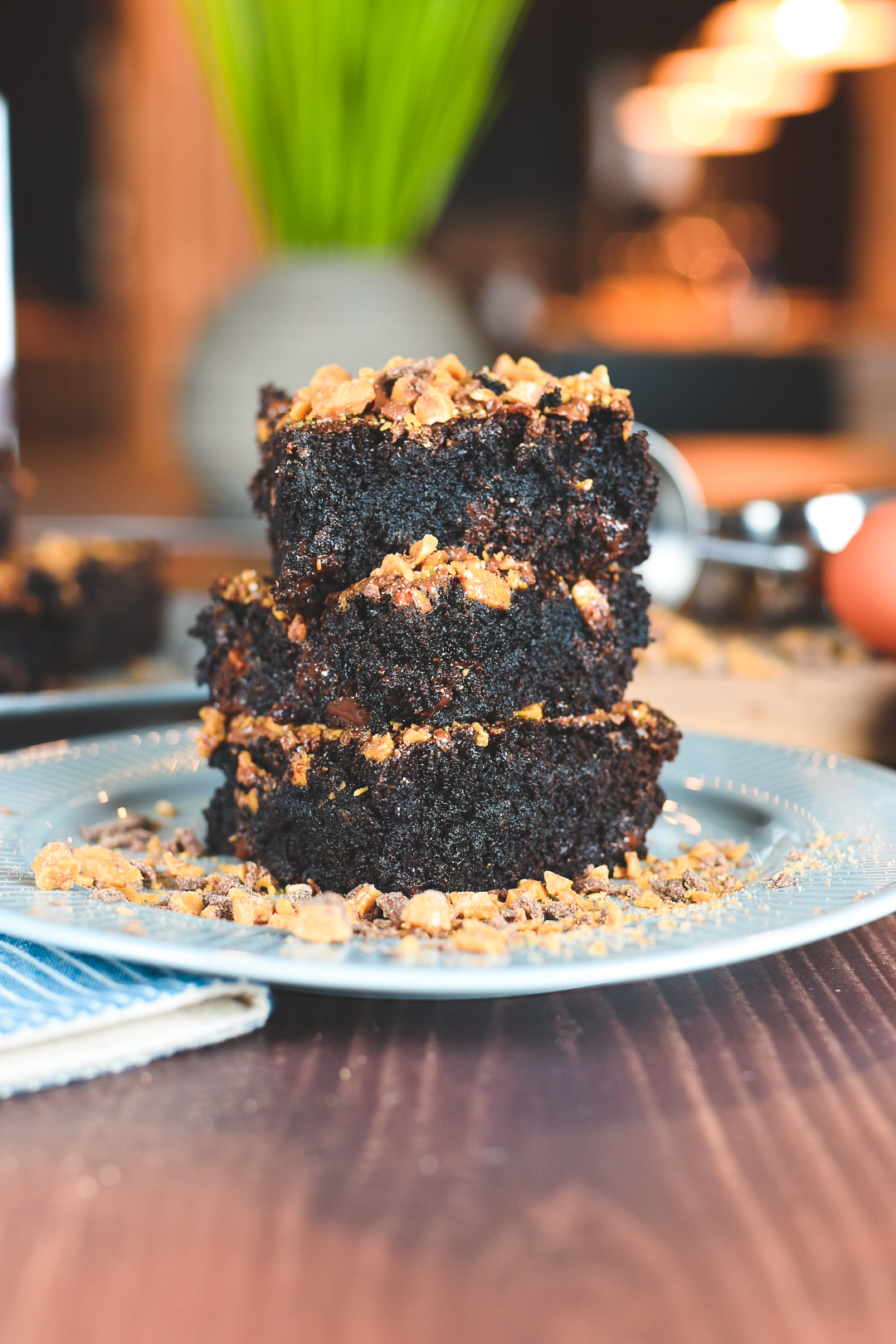 It is all the things you want a brownie to be and more – fudgy insides, slightly crisp edges, with surprise bites of toffee and melted chocolate chips. If you are looking for an awesome dessert idea that can take you down memory lane, give this Double Dark Chocolate Toffee Brownie a try and enjoy its double chocolate greatness.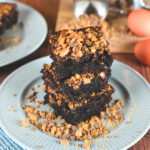 Ingredients
12.75 oz. Ghirardelli Dark Chocolate Cake Mix

1/2 cup Heath Milk Chocolate Toffee Bites

1/4 cup Water

1/2 cup Melted Butter

1/4 cup Sugar

2 Large Organic Eggs

2 tbsp. Brown Sugar

1 tsp. Vanilla Extract

1 tbsp. Pure Honey

For topping:

1/2 cup Heath Milk Chocolate Toffee Bites
Instructions
In a large bowl, add all ingredients.
Fold ingredients together until smooth.
Pre-heat oven to 325 degrees.
Add mixed ingredients to a buttered 8X8 baking pan.
Bake brownie for 45 minutes, once done set to the side.
Top off brownie with remaining 1/2 cup of Heath Milk Chocolate Toffee Bites then allow to cool for 30 minutes.
Serve warm.