I think it's safe to say that New Orleans has always been known for it's great food and this recipe fits right into that stereotype. Cajun boudin is one of those staple dishes that is packed with flavor. Boudin is basically a Cajun "sausage" (deemed so because it is housed in a casing) that contains rice, spices and meat.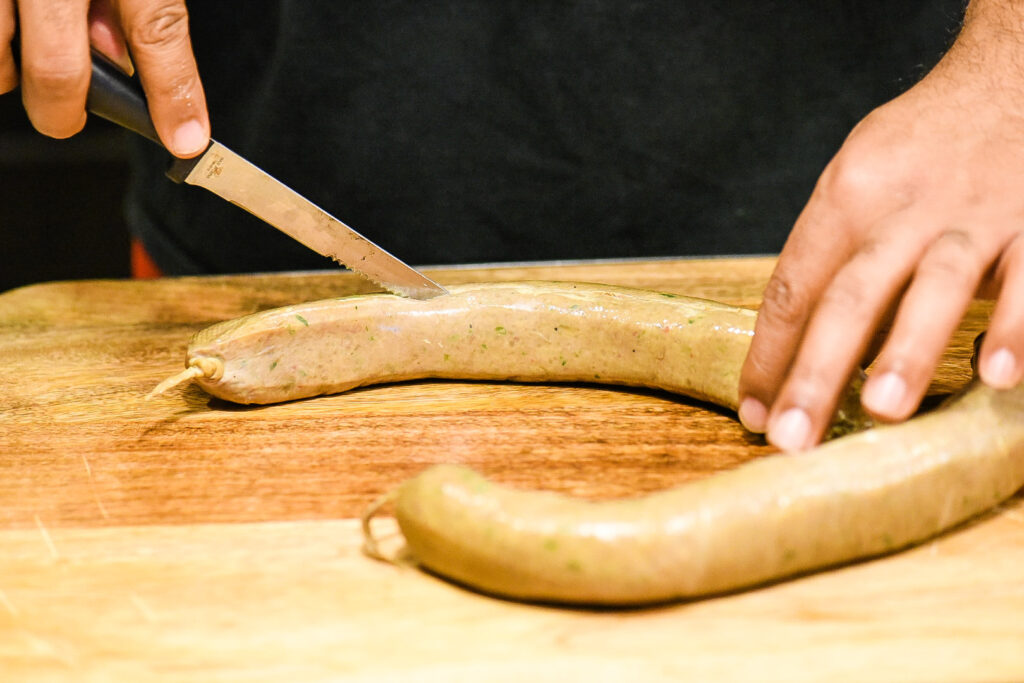 Due to it's growing popularity, the availability of boudin has grown beyond the southern kitchens and can be found in larger grocery chains in the sausage section. So once you get a hold of your favorite boudin, you are halfway there. Penny & Nickel Co. provided me with the boudin used in this recipe. It uses a beef casing but uses turkey meat inside so it's a perfect pork alternative.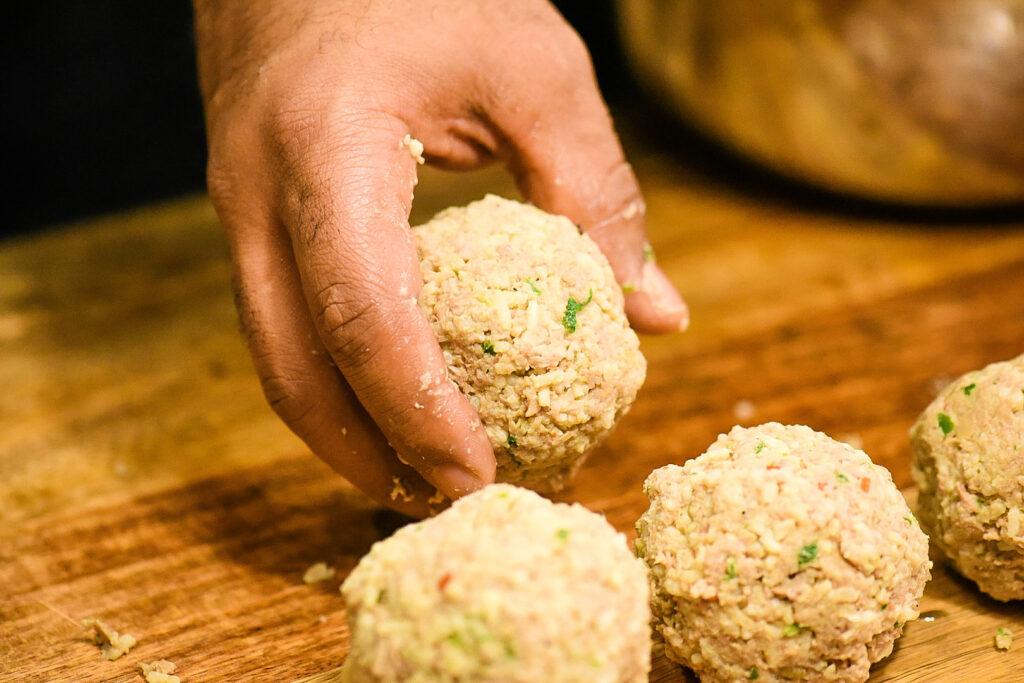 Today I bring to you my Cajun Turkey Boudin Sliders with homemade Spicy Cajun Pesto Ketchup! Once you get your boudin of choice, you are halfway there. I removed the spicy rice and turkey filling from the casing I was able to form them into balls.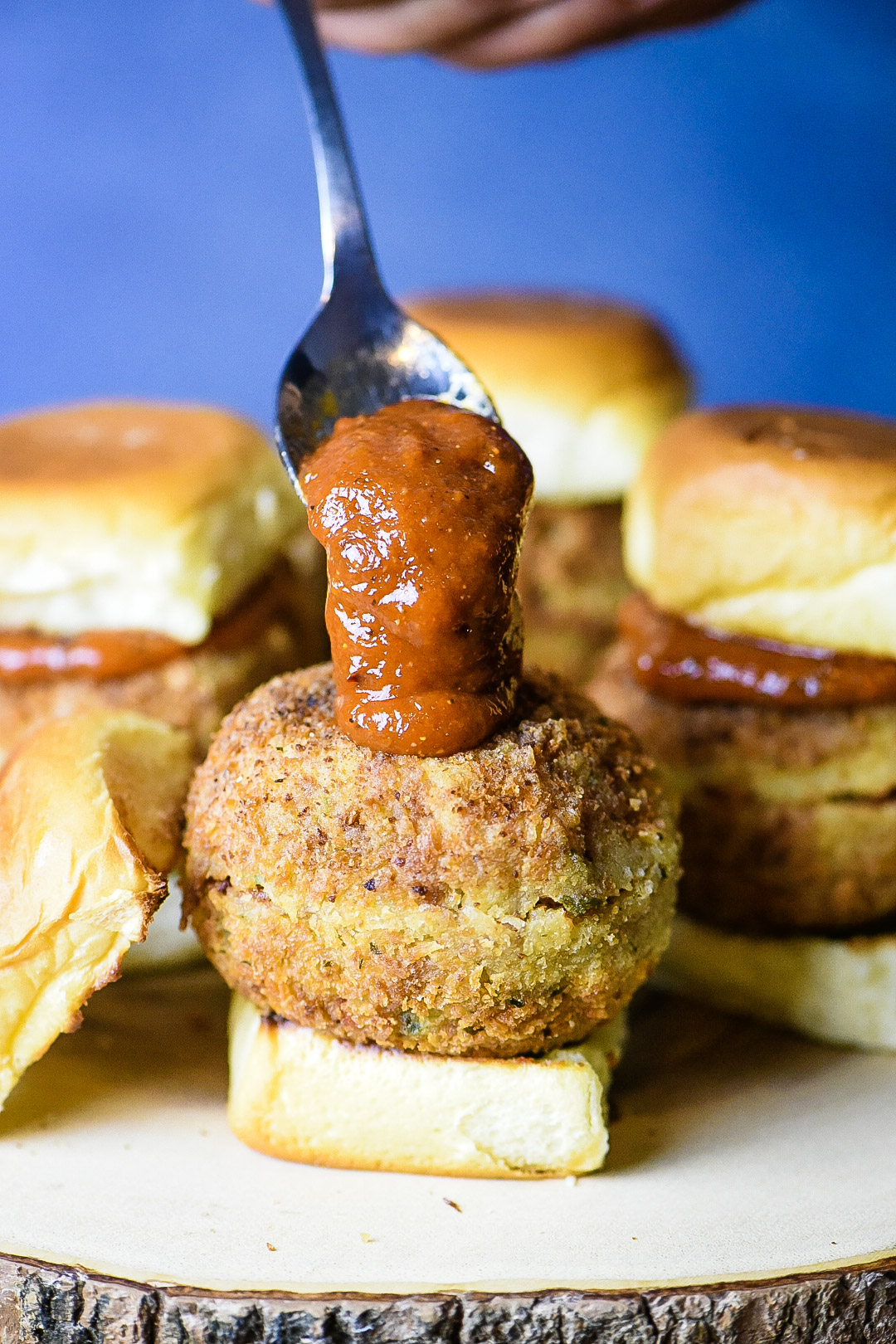 And to top it all off, my homemade ketchup seals the deal. A combination of tomato pesto, ketchup and spices — it's the finishing touch that gives this dish some extra kick. When you are ready to enjoy a great Cajun cuisine give these Cajun Turkey Boudin Sliders a try and you will not regret it.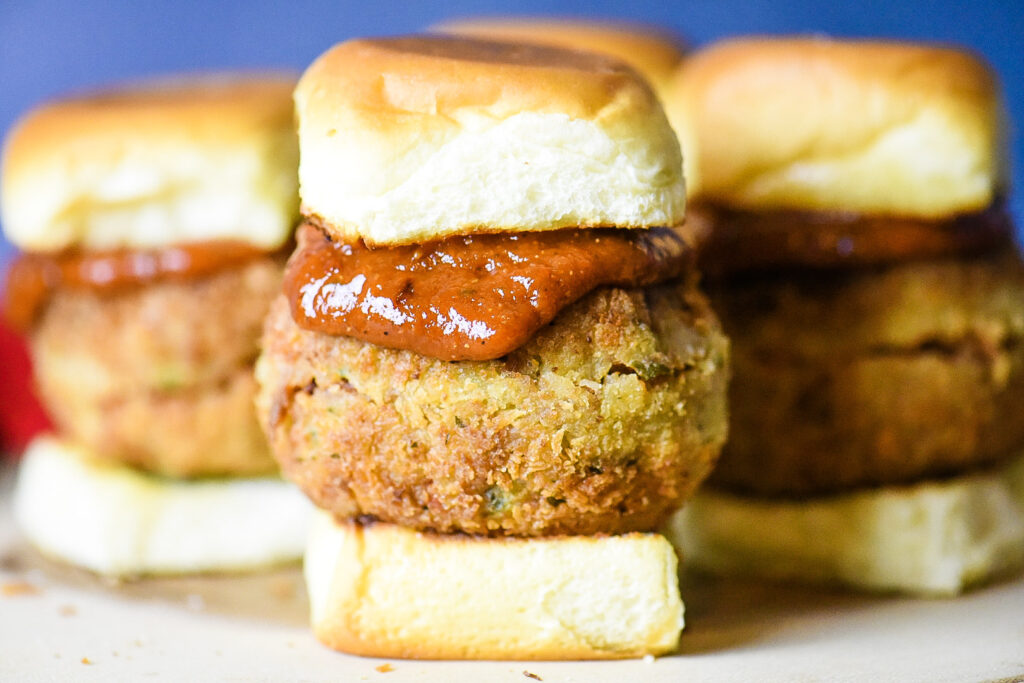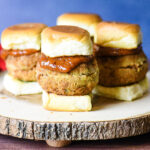 Ingredients
1 lb Turkey Boudin Sausage

2 Large Organic Eggs

1/4 cup Whipping Cream or Milk

2/3 cup All Purpose Flour

1/3 cup Panko Breadcrumbs

1/3 cup Italian Breadcrumbs

1 Pack Hawaii Mini Buns

For the Spicy Cajun Ketchup:

1/2 cup Organic Ketchup

3 tsp Tomato Pesto

1/4 tsp Red Pepper

1/4 tsp Black Pepper

1/4 tsp Garlic Powder

1/4 tsp Creole Seasoning

Dash Onion Powder

Dash Ground Thyme
Instructions
Begin by removing the boudin casing and adding the filling into a bowl.
In three separate bowls add 1/3 flour in one bowl, add 2 eggs & milk in another bowl and lastly add remaining flour, panko breadcrumbs and Italian breadcrumbs into the third bowl.
Form the boudin filling into balls and coat with the flour only bowl.
Make sure the egg and milk bowl and mixed well then add the coated boudin ball into the egg mixture.
Place boudin from egg mixture to the breadcrumb mixture then set to the side.
Pre-heat cooking pan to medium heat and add cooking oil.
Cook each boudin ball for 3 minutes each side then set to the side.
For the Spicy Cajun Ketchup, add all ingredients into a small bowl and whisk together until smooth.
Place the cooked boudin ball on the Hawaii Mini Bun and top off with Spicy Cajun Ketchup then serve.