This cheesy spinach dip recipe is perfect for cheese lovers and is an ideal snack for game days.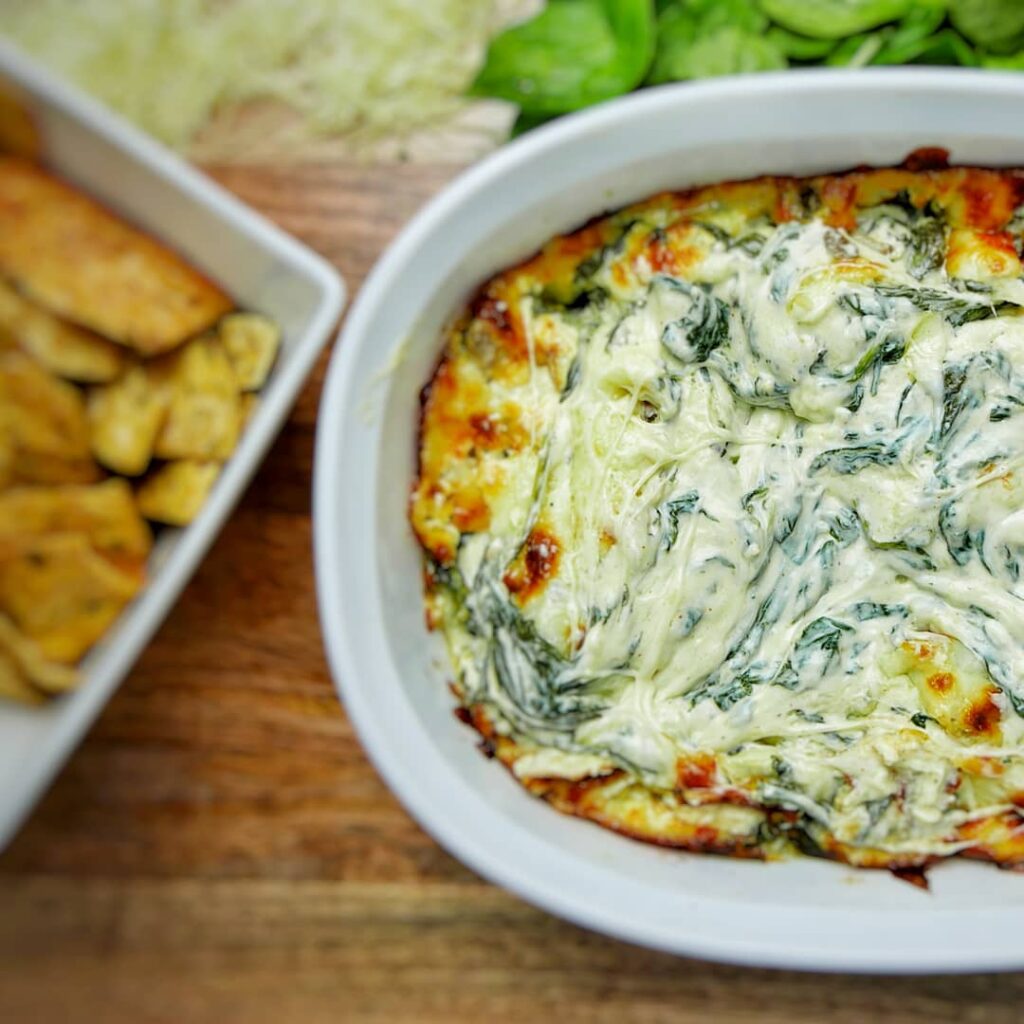 Ingredients
8 oz. cream cheese

1/3 cup Miracle Whip

1/3 cup sour cream

1 cup parmesan cheese

1 1/2 cup mozzarella cheese

1 tsp. garlic powder

1 tsp. white pepper

4 oz. fresh white mushrooms

8 oz. fresh leaf spinach

1 tbsp. olive oil
Instructions
1. Allow cream cheese to come to room temperature. This allows it to be blended much easier.
2. Add cream cheese, miracle whip, parmesan cheese, garlic powder, white pepper and sour cream into a bowl and stir together until well blended.
3. Heat skillet at medium heat and add olive oil, white mushrooms and spinach. Allow the spinach to cook down.
4. Add cooked white mushrooms and spinach to the bowl of ingredients and stir.
5. Add 1 cup of mozzarella cheese and stir.
6. Place all ingredients from the bowl to a baking dish.
7. Top of with extra 1/2 cup of mozzarella cheese.
8. Bake at 400 degrees for 15 to 20 minutes.