I remember growing up and smelling the aroma of fish sticks in the oven and I would always get excited! My mom would make them on days when she probably didn't feel like cooking, but I would always appreciate those days just because of those fish sticks.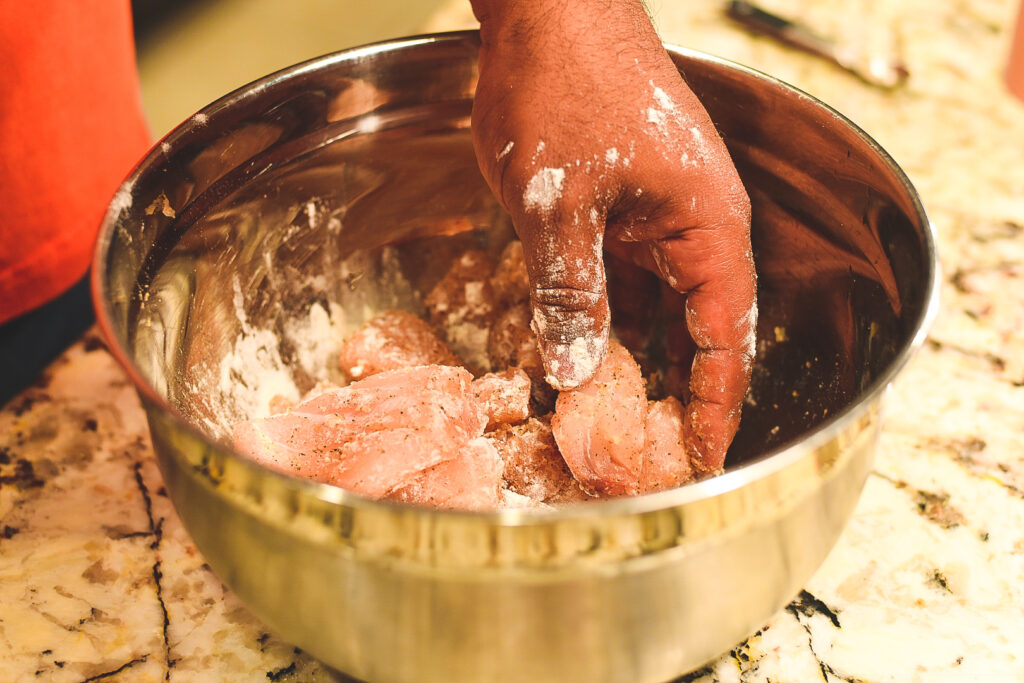 As I got older I shied away from frozen foods, and now I have the pleasure of making those frozen dinner ideas in a fresh new way.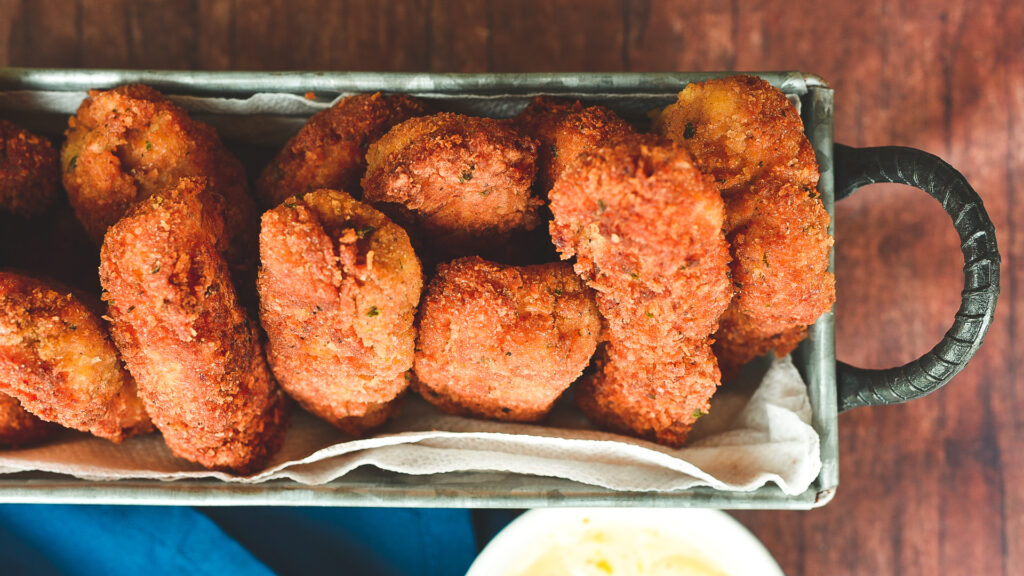 A good friend of mine, that I share the same first name with, caught a bunch of red snapper and decided to share some of it with me. So I had to do something different with it. Lo and behold, this new and improved version of a childhood favorite…my Crispy Fried Red Snapper Fish Sticks.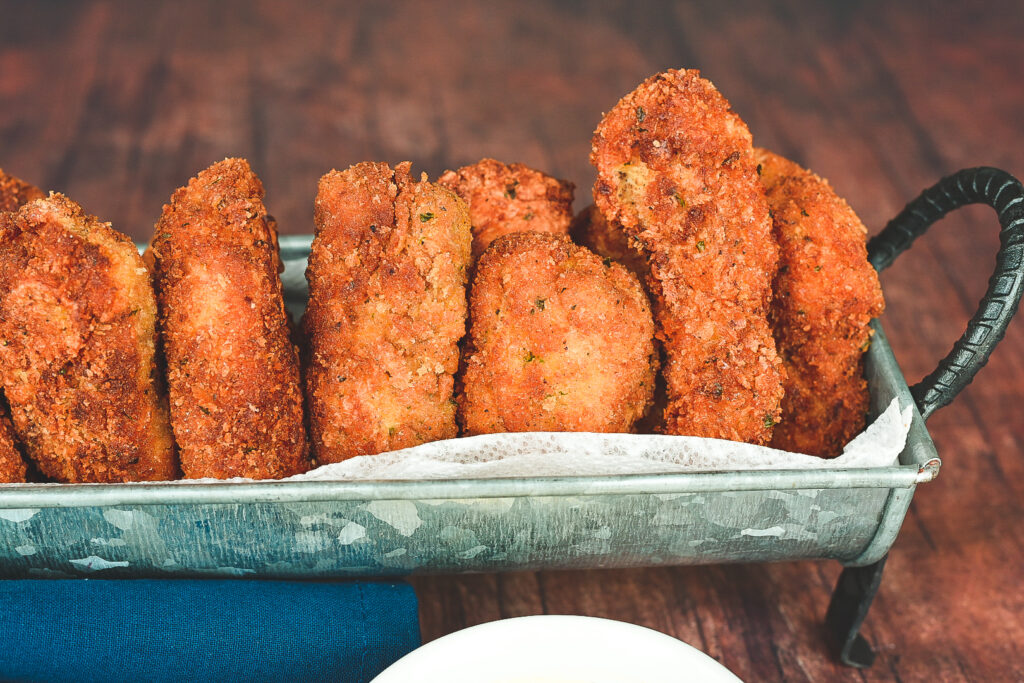 Using red snapper really enhanced the flavor of this recipe versus using the typical Pollock fish that is used in traditional store bought frozen fish sticks. I added more texture and flavor by using Italian breadcrumbs and seasoned flour.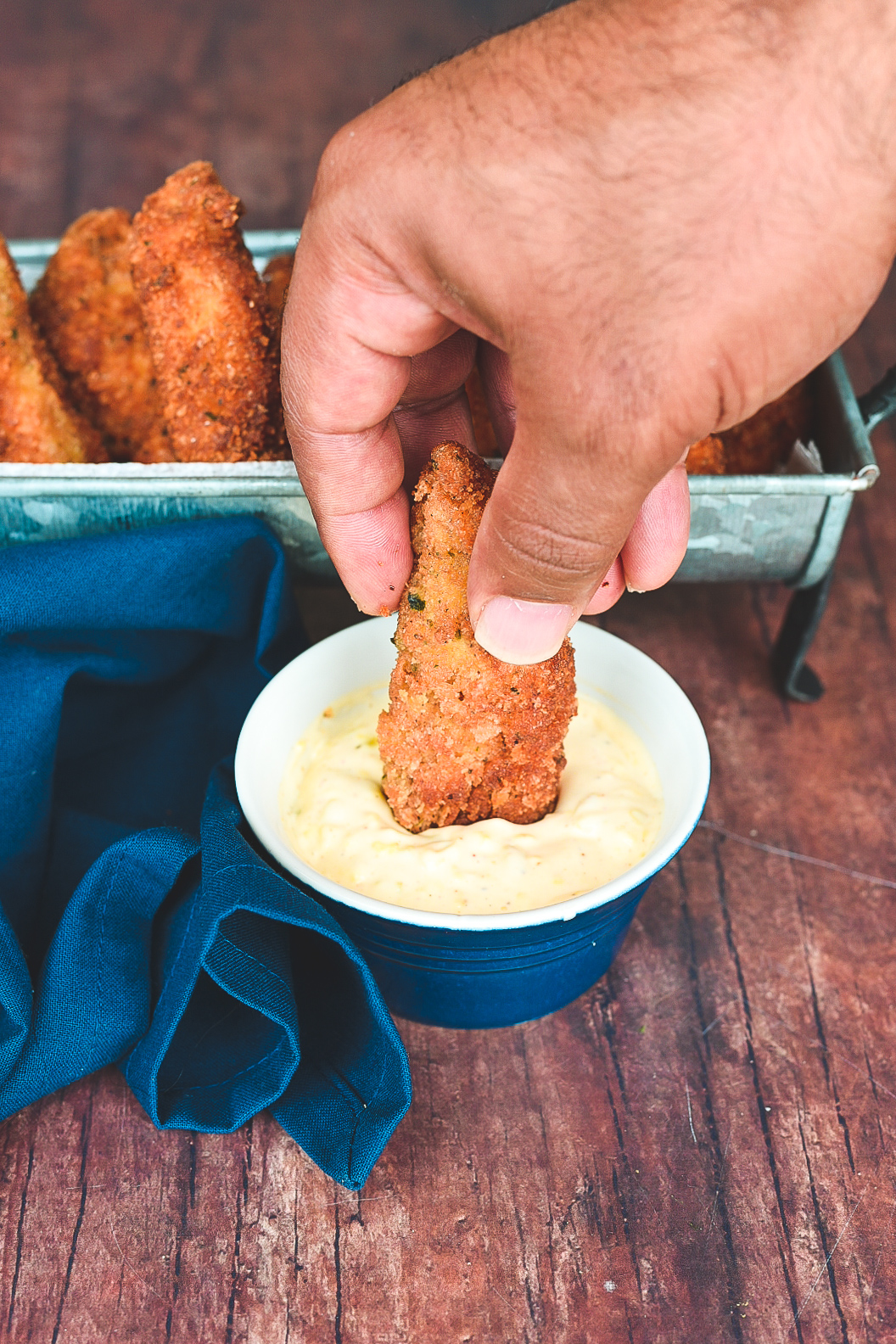 By double coating the fish with flour and breadcrumbs it helped to maximize the crispy texture. If you are looking for a good dinner idea (that the kids will enjoy as well) give this Crispy Fried Red Snapper Fish Sticks a try!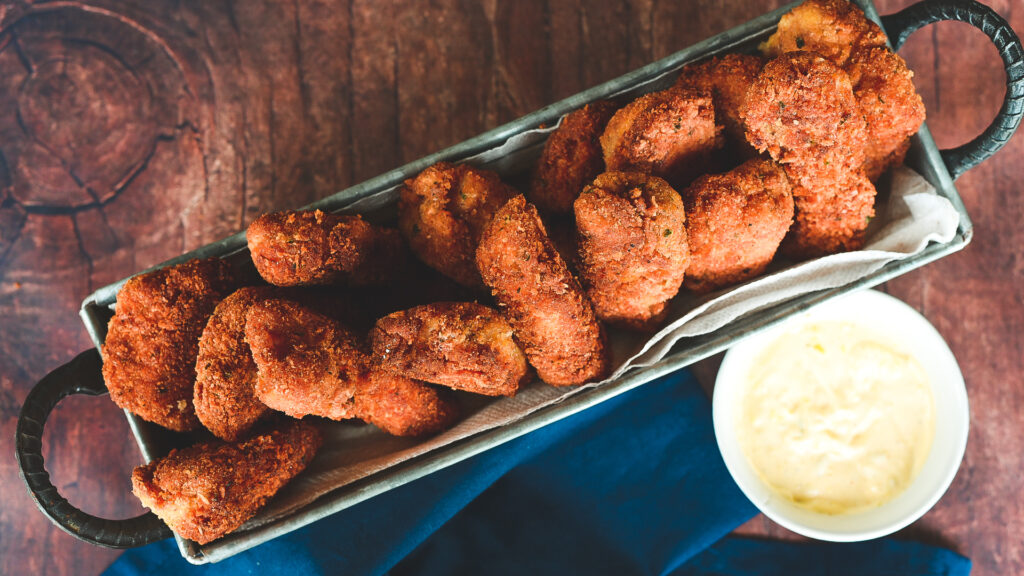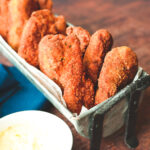 Ingredients
1 lb Fresh Red Snapper

2 Large Organic Eggs

1 cup Heavy Whipping Cream

1-1/4 cup All Purpose Flour

1 cup Italian Breadcrumbs

1/2 cup Panko Breadcrumbs

1 tsp Cilantro Flakes

1 tsp Garlic Powder

1/2 tsp Sea Salt

1 tsp Black Pepper

1 tsp Creole Seasoning
Instructions
Begin by cutting the red snapper into small rectangular shaped pieces then add to a large bowl.
Pre-heat cooking pan to medium/high heat and add cooking oil.
Season fish with sea salt, black pepper and Creole Seasoning then mix together with hands. Coat fish with 1/4 cup of flour.
In a large bowl, add eggs and heavy whipping cream and whisk until smooth.
You will need 2 large zip lock bags. In one large zip lock bag add 1 cup flour, garlic powder and cilantro flakes and in the second bag add panko breadcrumbs and Italian breadcrumbs.
Coat fish in egg mixture the add fish to the flour bag. Coat evenly.
Add fish back into the egg mixture then add into the breadcrumb bag. Coat evenly.
Cook each piece of fish for 3 to 4 minutes on each side. Serve hot.
Notes
Be aware of bones in the fish as you are cutting your red snapper into fish sticks. There is line of bones that starts in the center of a fillet and goes about half way down. You'll want to use the fish around the bone for this recipe.