True pizza lovers, such as myself, will definitely love this Turkey Pepperoni Calzone recipe. I often wish I could live like the Ninja Turtles and eat pizza everyday and all day but it's not an achievable goal, unfortunately.
With turkey pepperoni you won't miss the traditional pepperoni and when you pair that with tons of cheese and a soft crust – your portion control may go out the window! This is a great option for your next pizza night.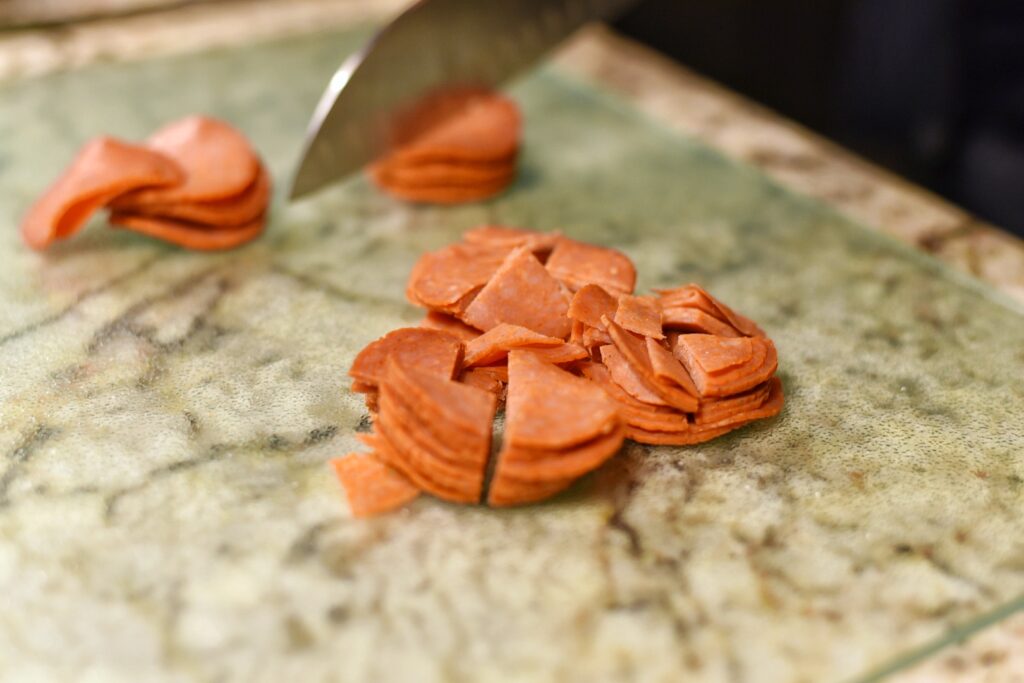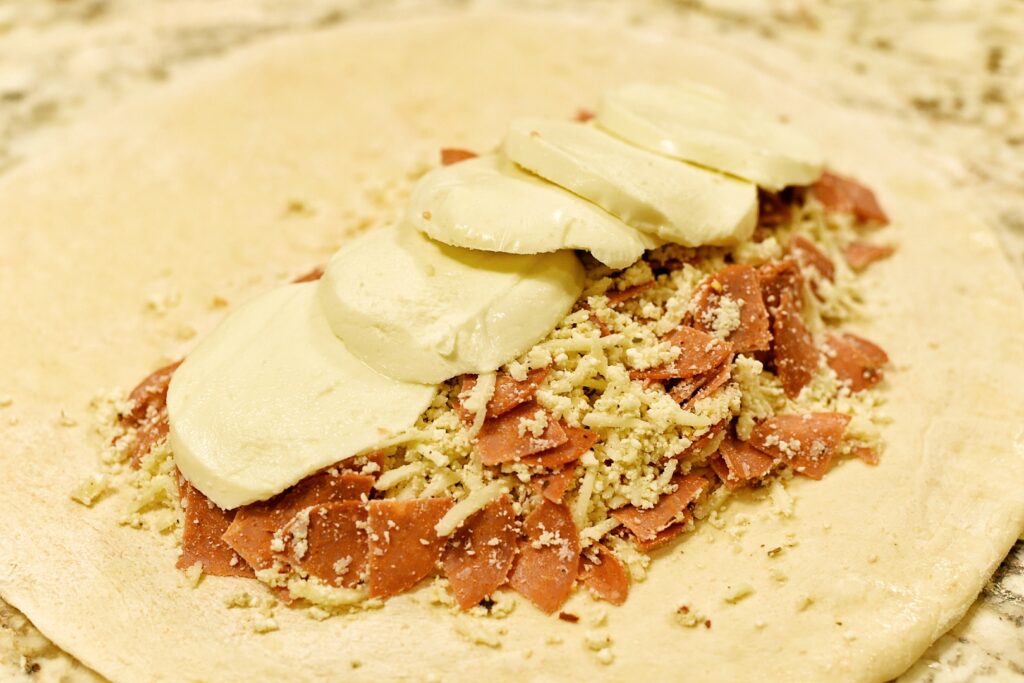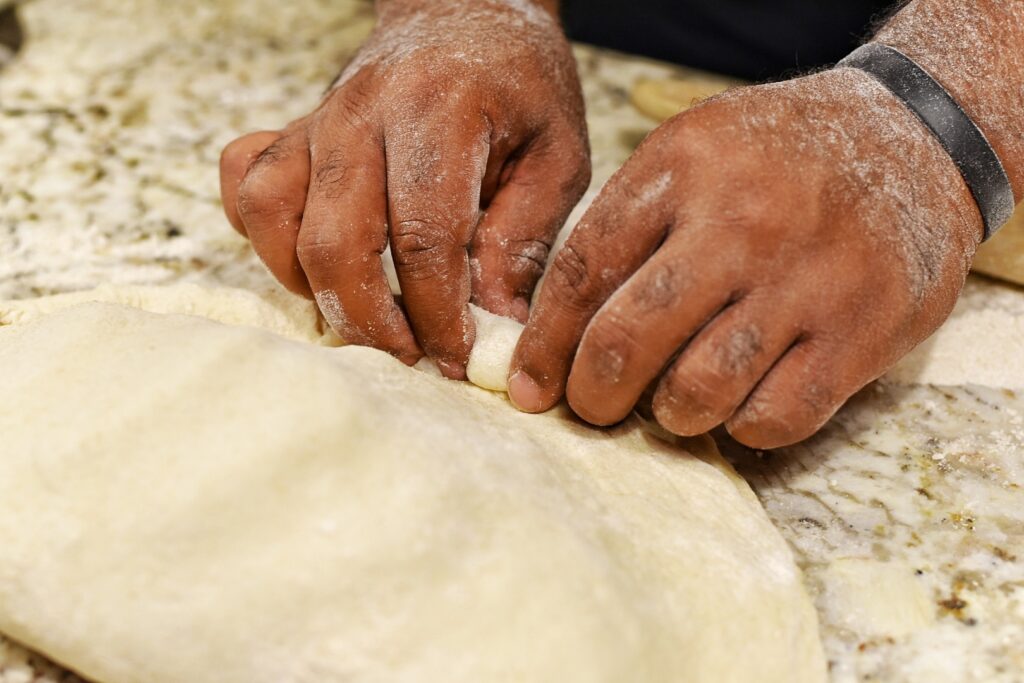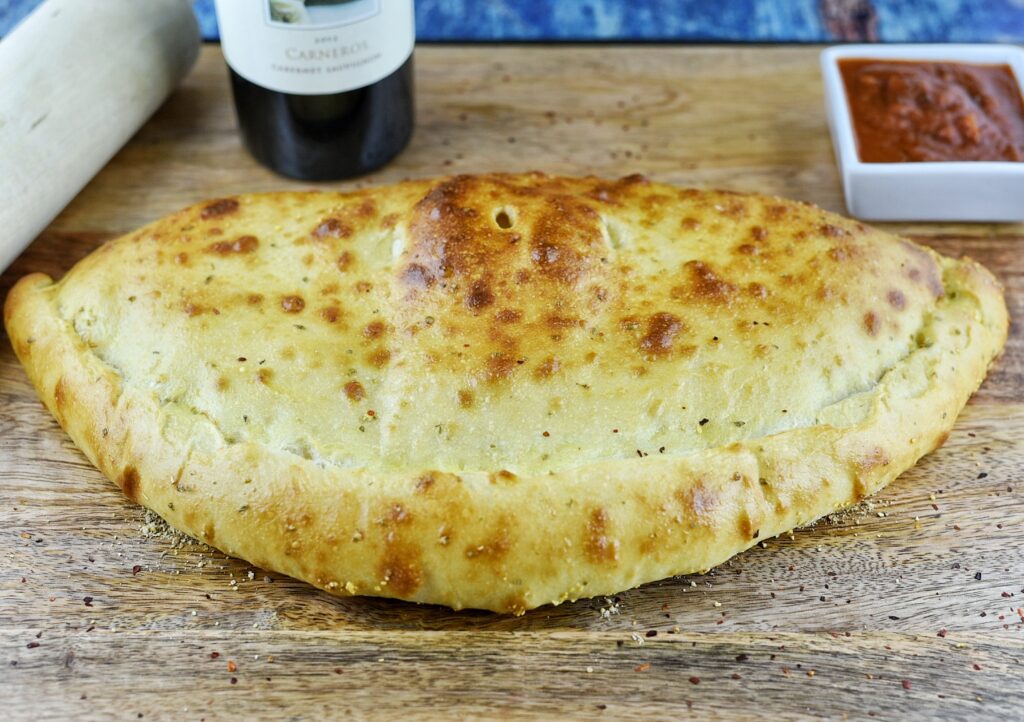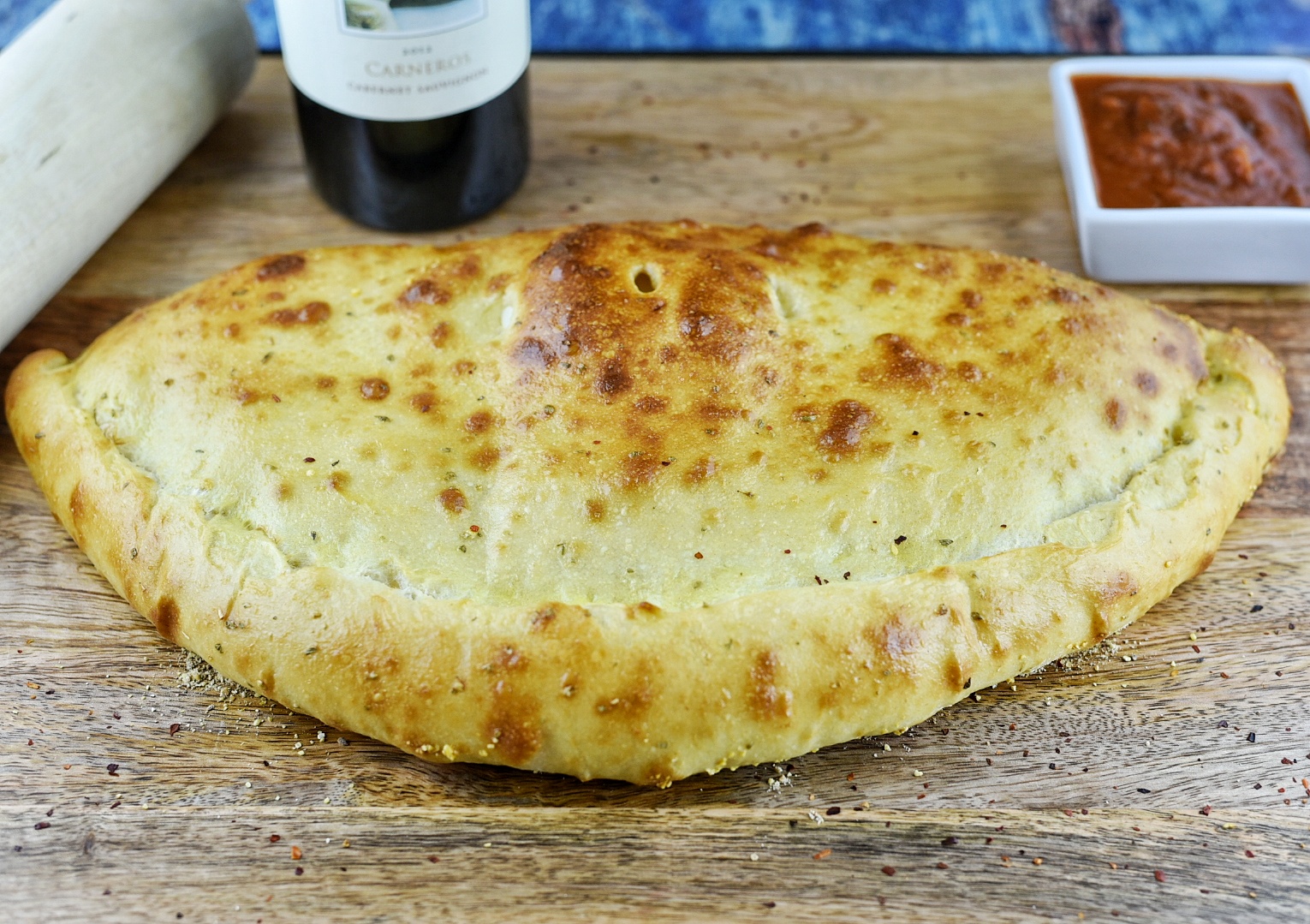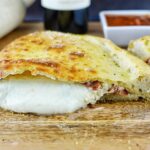 Ingredients
1 lb. Fresh Pizza Dough

4 oz. Turkey Pepperoni Slices

8 oz. Fresh Moist Mozzarella

1 cup Shredded Mozzarella Cheese

1 cup Ricotta Cheese Whole Milk

1 tsp Red Pepper Flakes

1/4 tsp. Basil Flakes

1/4 tsp. Black Pepper

1 Large Organic Egg

3 tsp. Water

1/3 cup Pastry Flour

1/2 tsp. Cornmeal Medium Grind

1 tsp. Oregano

1/4 cup Grated Parmesan Cheese

1 cup Marinara Sauce (For Dipping)
Instructions
1. Spread pastry flour over kitchen counter top.
2. Place fresh dough onto flour and begin to shape dough into a circle using hands. Finish shaping and flattening with roller.
3. Chop the turkey pepperoni into small pieces.
4. In a bowl, add parmesan cheese, ricotta cheese, pepperoni, shredded mozzarella cheese, red pepper flakes, basil flakes and black pepper and mix together.
5. Add the cheese mixture onto one half of the pizza dough.
6. Slice the fresh mozzarella into thick slices and add to the top of cheese mixture.
7. Pull the other half of the dough over the cheese mixture leaving a one-inch edge on the bottom dough.
8. Push and twist the bottom and top edges of the dough until it's sealed.
9. In a small bowl, add egg, water and oregano then mix together.
10. Brush the egg mixture over the entire top of the calzone, then cut 3 small holes with a sharp knife in the top of the dough.
11. Add the cornmeal to the bottom of the baking pan and place the calzone on top of the cornmeal.
12. Pre-heat the oven to 425 degrees and cook the calzone for 18 minutes.
13. Remove from oven once done and serve with marinara sauce.