Mediterranean cuisine has a unique way of making you appreciate the fresh flavors and oils that come along with it. Positioned on the healthier side of things, Mediterranean dishes typically pair lean proteins with whole grains, lots of fresh fruits, vegetables, and even healthy fats like olive oil.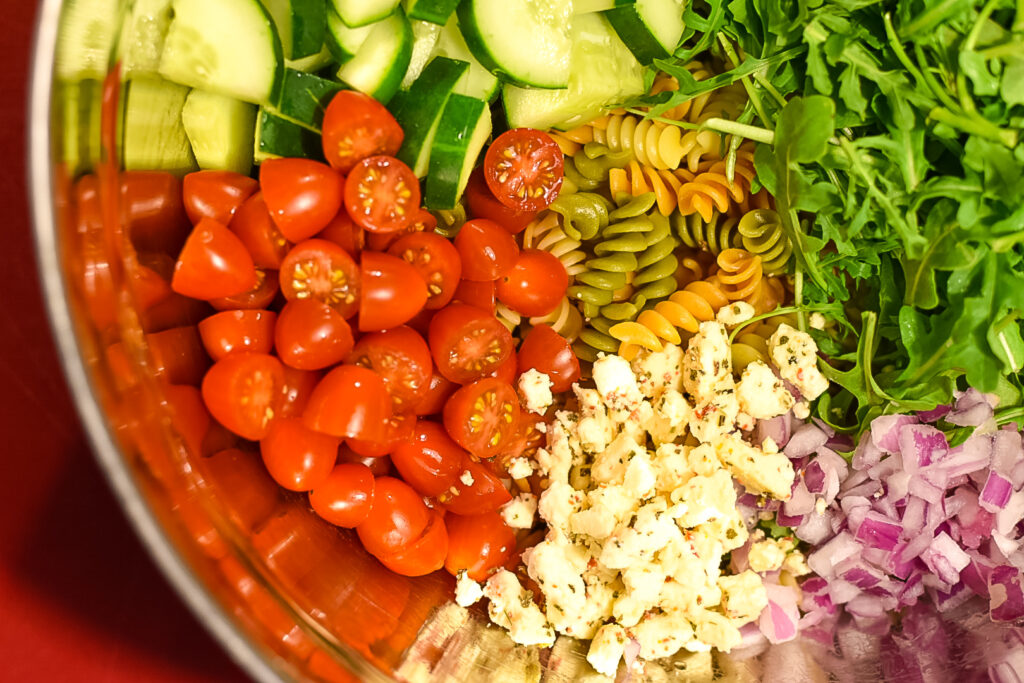 So, if you enjoy Mediterranean flavors, then my Mediterranean Pasta Salad (made with a homemade balsamic vinegar salad dressing) will be right on time!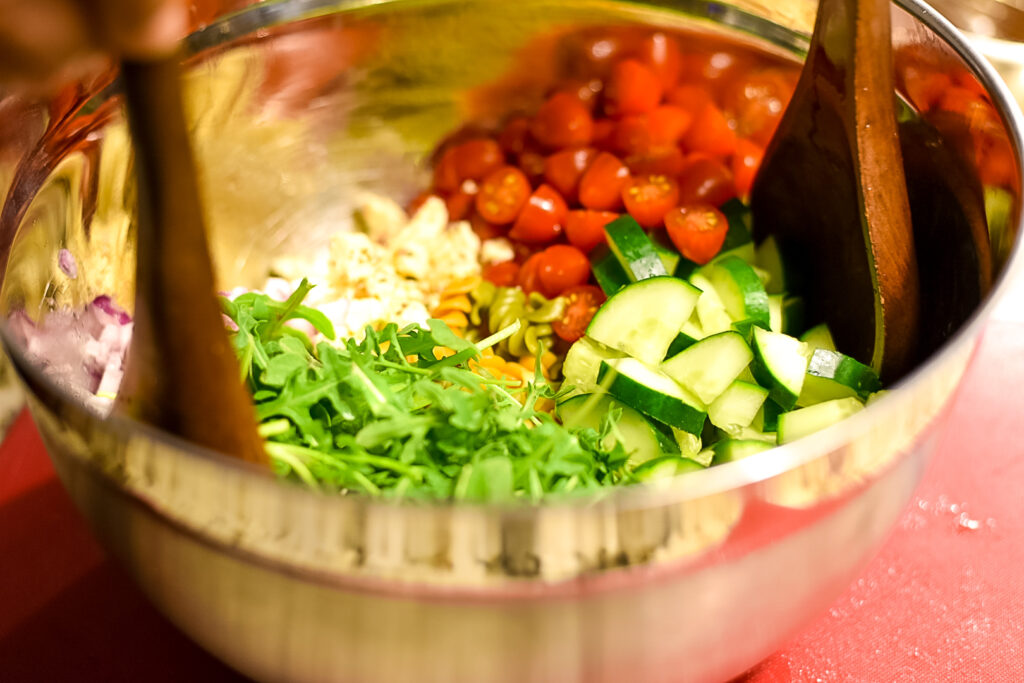 Since summer is right around the corner, tis the season for cook outs, weekend grilling, and poolside gatherings. You can't attend an event during the summer and not come across a pasta salad!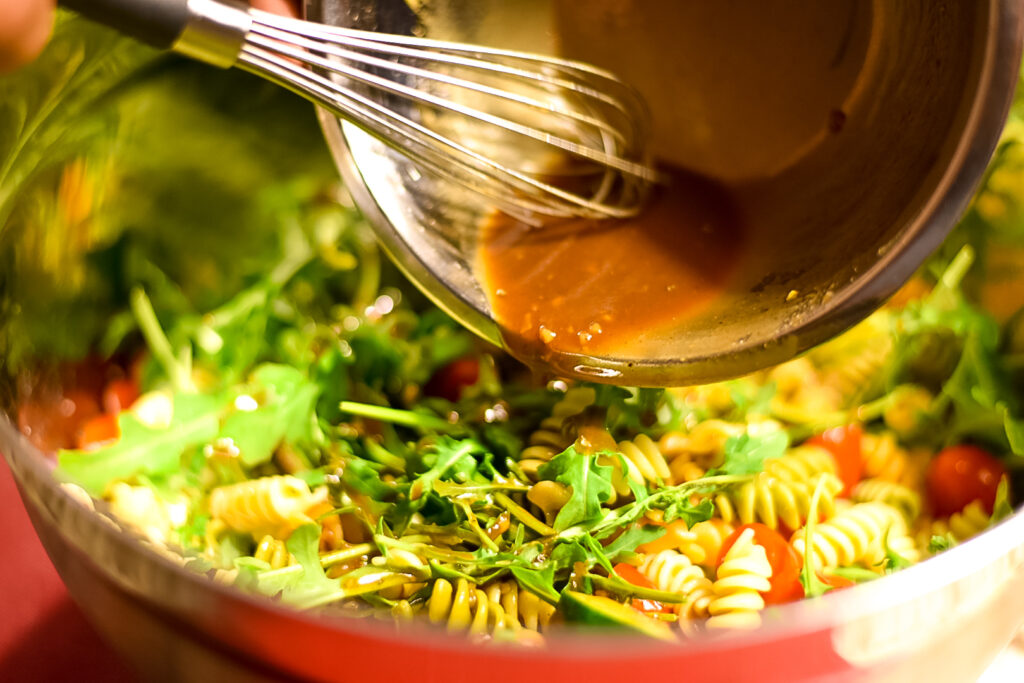 The Mediterranean feta cheese crumbles add a little kick and flavor to this salad and the pasta will leave you fulfilled at the end. The cherry tomatoes, olives and homemade balsamic dressing turn this good salad into a memorable one. The zesty dressing really makes the flavors come alive.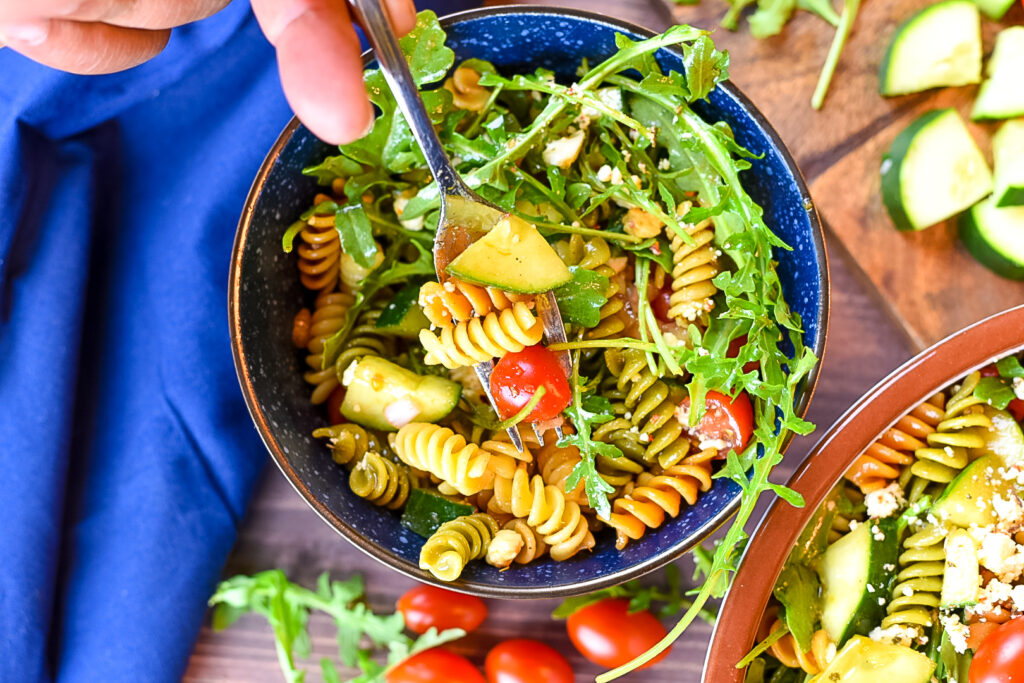 Like many pasta salads, I would suggest making it ahead of time. The cooked pasta and other fresh ingredients will benefit from being soaked in the dressing for a few hours. Aim for about 4 hours prior. However, this pasta salad can be made a day or so in advance too.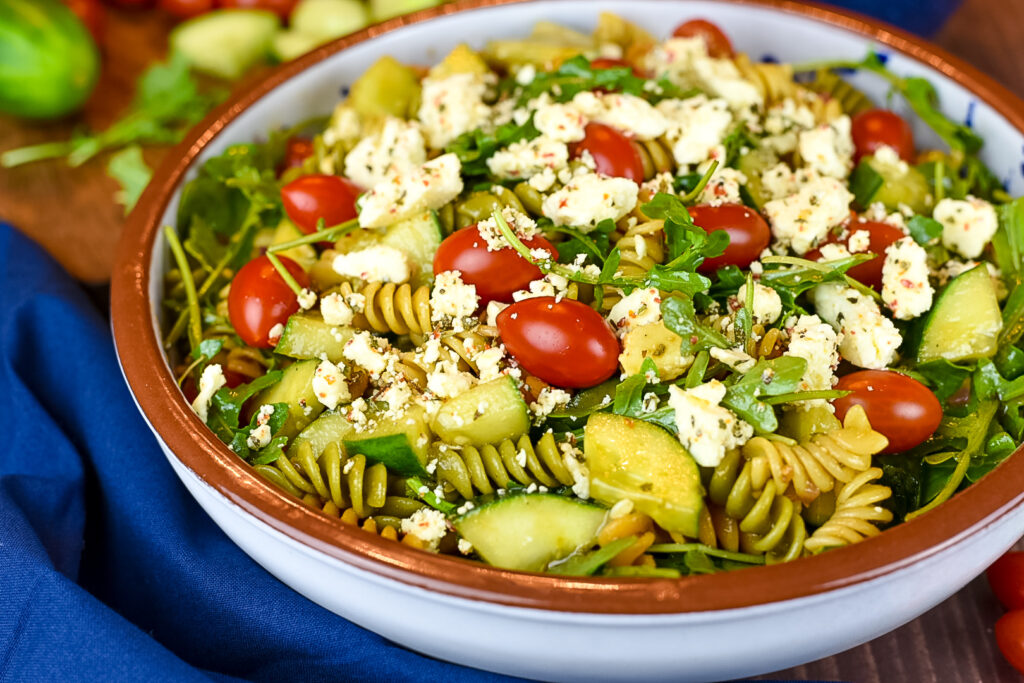 When you want a tasty salad filled with flavor give this one a try. Enjoy!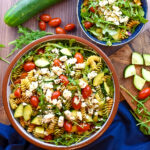 Ingredients
12 oz. Tri Colored Rotini Pasta

1/3 cup Mediterranean Feta Cheese Crumbles

1 cup Cherry Tomatoes

1 Chopped Cucumber

1/4 cup Chopped Red Onions

1/4 cup Chopped Black Olives

3 oz. Organic Arugula

For the dressing:

1/2 cup Balsamic Vinegar

1/3 cup Olive Oil

1 tsp. Dijon Mustard

1 tsp. Ground Mustard

3 tsp. Brown Sugar

1/2 tsp Black Pepper

1/2 tsp Oregano
Instructions
Begin by cooking the pasta according to instructions and set to the side when done.
Chop the cucumber, tomatoes, red onion and black olives into small pieces. Set aside.
In a small bowl, add balsamic vinegar, olive oil, Dijon mustard, ground mustard, black pepper, oregano and brown sugar then whisk until smooth. Set aside.
In a large bowl, add all ingredients (except for the dressing) and toss together until blended.
Pour dressing over tossed ingredients and toss everything together again.
Serve immediately or prepare ahead.