Don't know what to get for the oenophile in your life this holiday season? Luckily for you, there is so much more you can buy aside from a bottle of wine—as we're sure their wine rack is already well-stocked with their go-to reds and whites.
This post was written in partnership with Zwilling. All opinions are mine alone.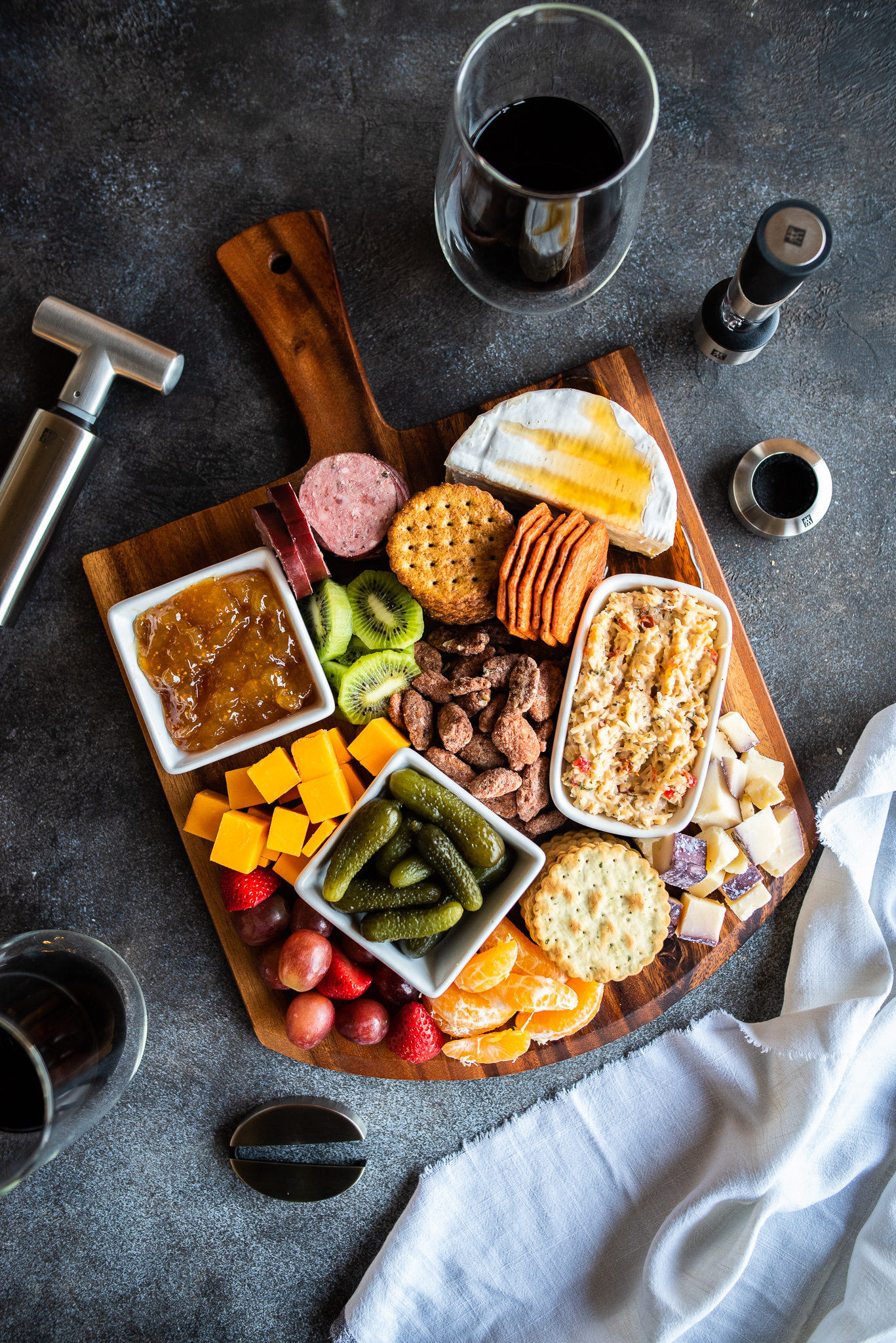 The great part about shopping for the wine lover in your life is there are so many options! The best gifts for wine lovers strike the perfect balance between thoughtful and functional, helping elevate and celebrate their favorite pastime. Believe us, we know!
So let's think beyond the wine and move to the wine accessories: the glasses, the openers, and other cool gadgets.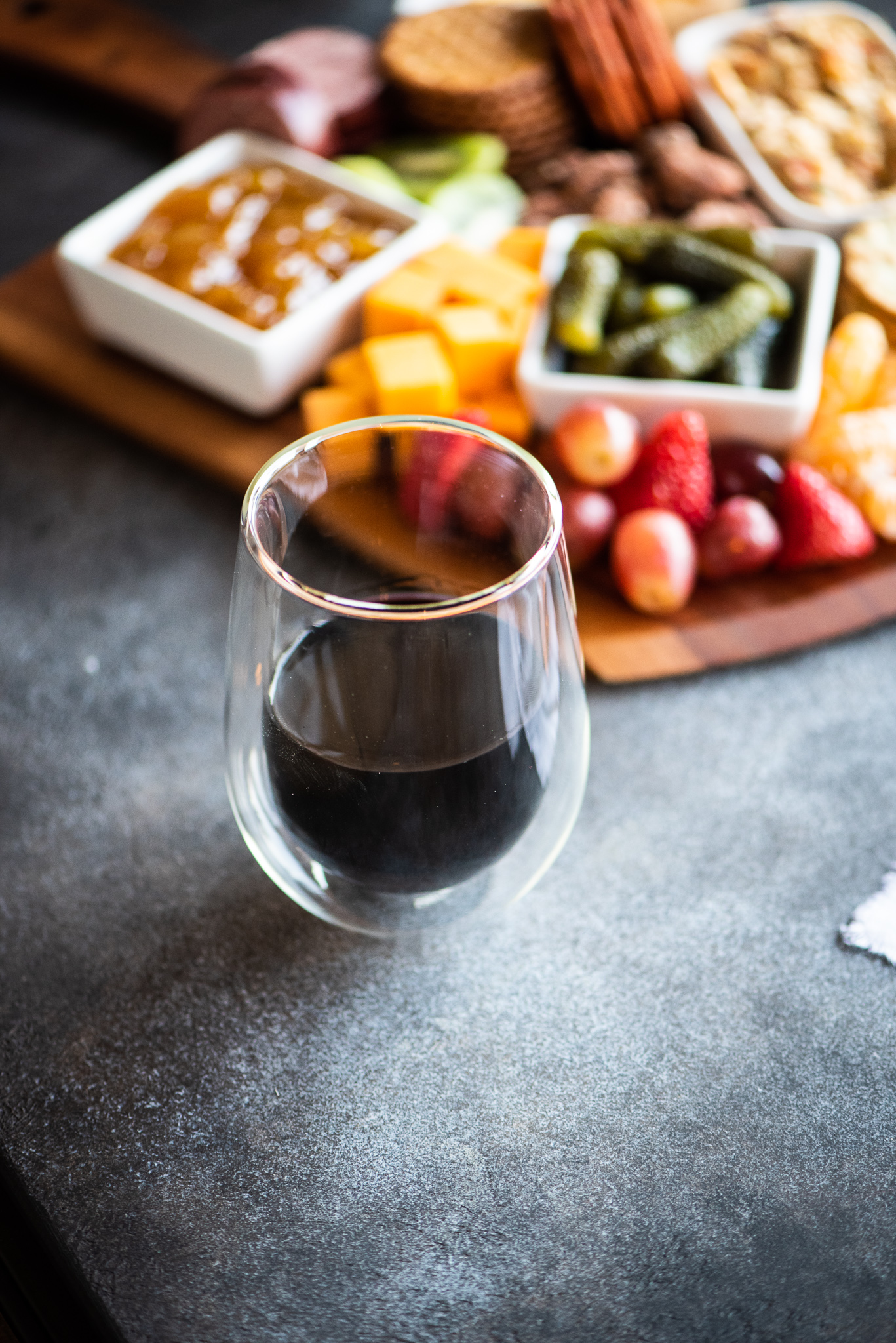 And because we knew you might need a few recommendations, we partnered with Zwilling and hand-picked a few of our favorites from their wine tool selection, and they have thought about everything. A few items we loved included their:
4-pc Sommelier Stainless Steel Wine Tool Set: The set consists of a Corkscrew, Decanter, Drop Ring, and Foil Cutter and comes in a beautiful gift box. One of the standout features of the Corkscrew is the rungs on the inner housing that ensure a nice, comfortable fit for any bottleneck. The design makes the Corkscrew easy to use, and it removes even the most tightly-fitting corks with ease. The Decanter aerates the wine while pouring and includes a stopper perfect for storing after you enjoy your wine. The Drop Ring catches any wine that drips, and the Cutter features four sharp cutting rings that can remove foil from the top of a bottle in seconds.
Double-Wall Red Wine Glass Set: For perfectly tempered red wine every time, turn to this set of 12 fl. oz. wine glasses. Doubled-walled to keep the warmth of your hand from transferring to the wine in the glass, these glasses ensure your wine retains a constant temperature. Did I mention they were dishwasher safe?
3-pc Wine Vacuum Pump & Stopper Set: I can't tell you how many bottles of wine have gone bad because we didn't have this pump! The pump removes the oxygen from your opened bottle of wine to ensure you can enjoy it later. You don't want your wine to oxidize, and this handy device retains those flavors for up to seven days. It is one wine tool a wine lover simply cannot go without.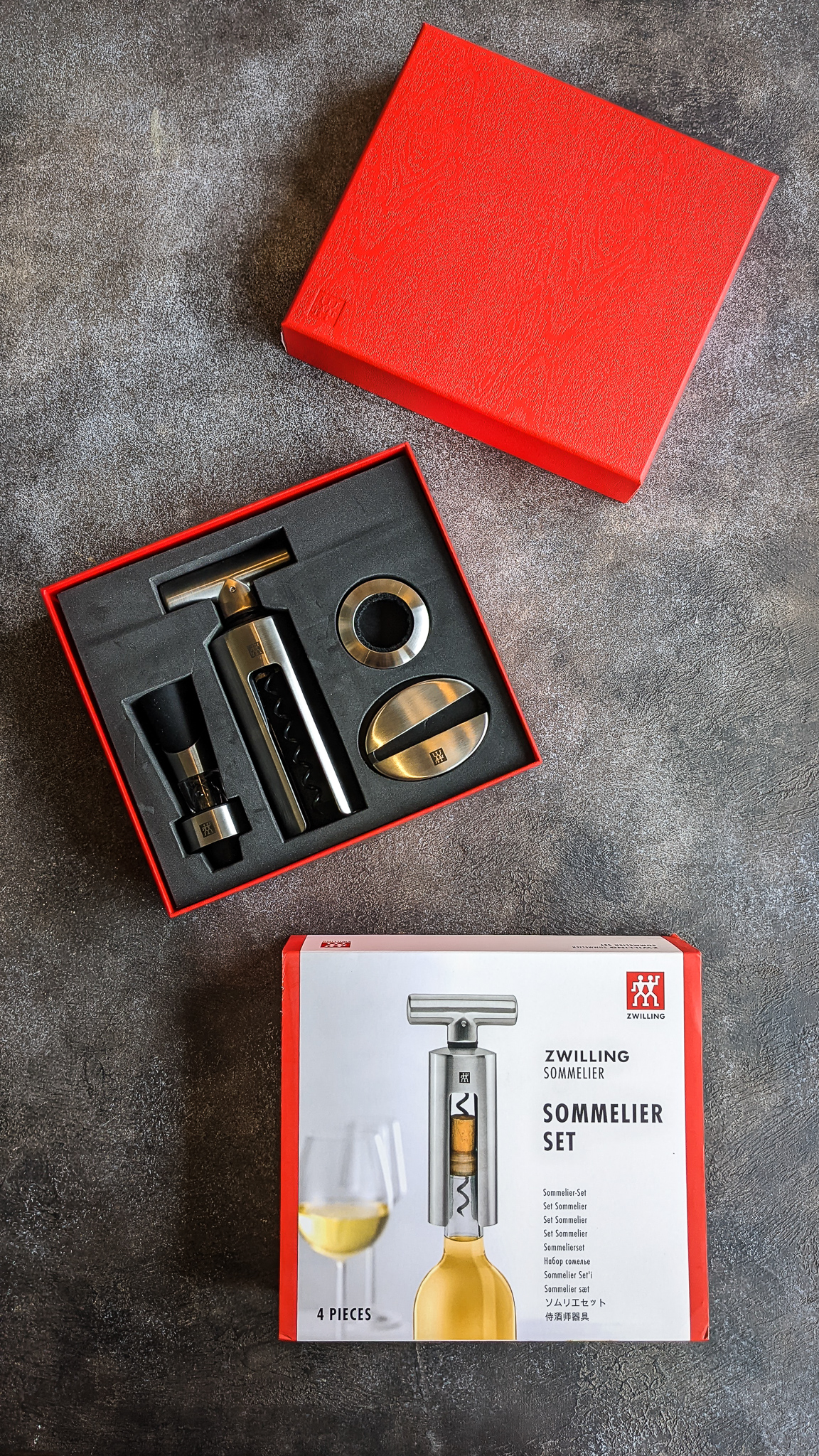 And since we are speaking of wine, nothing pairs better than a delicious charcuterie board. So simple to pull together; all it takes is a wooden board or small to medium-sized serving plate/platter and a few tasty treats. This quick and easy DIY charcuterie board is perfect for two, but feel free to double up on any item to serve larger crowds!
Ingredients for the perfect winter charcuterie board:
Meat, cheese, fruit, and crackers are a great starting point for any charcuterie board. And once you have these four basics down, we are over halfway there. The only thing left is to add a few personal surprises or that favorite chocolate truffle you just can't get enough of.
For the fresh fruit, I added freshly sliced kiwi, strawberries, red grapes, and mandarin oranges. I also added a fig fruit spread into the mix.
For the cheese, I always recommend cheddar (because everyone loves cheddar). This board has smoked beechwood cheddar cubes along with merlot cheese cubes, rosemary-parmesan pimento cheese spread, and ripened brie. Note: Before serving, you can also bake your brie for 10 to 12 minutes until it's soft and gooey. Let it cool for 5 minutes and drizzle raw and unfiltered honey on top as I did. So good!
I added one meat to the board because I like to focus on the cheese and spreads, and smoked beef sausage was my choice. I pre-sliced the link for easy enjoyment.
Your board is not complete without crakers, and I do love my crackers. Water crackers are always great since the flavor doesn't overpower whatever you place on top, and that crunch from the cracker is to die for. Other favorites are sweet wheat crackers, vegetable crackers, sea salt and chive crackers, and poppy pepper crackers.
My surprise favorites are sweet pickles and butter toffee pecans!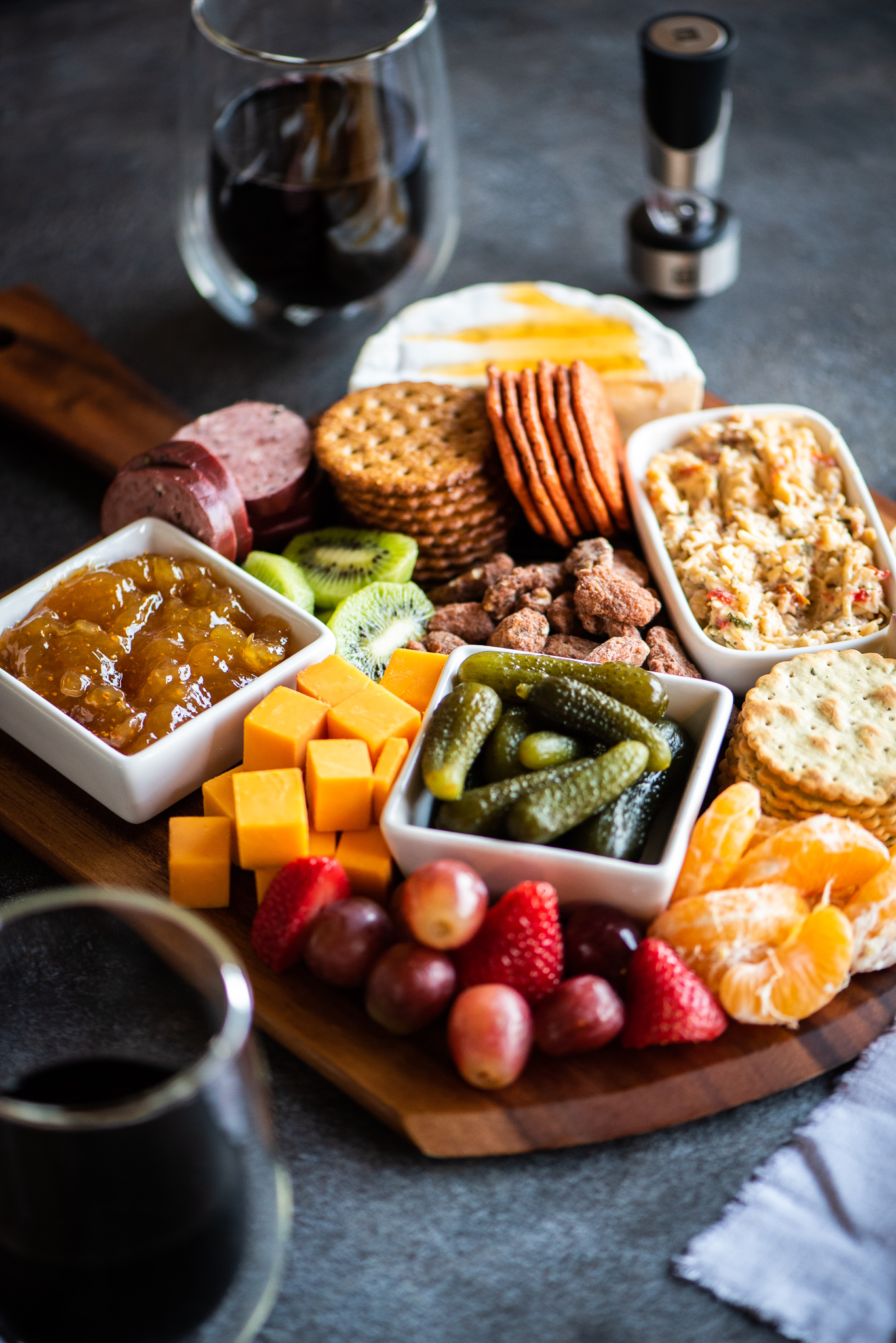 Now you should have all you need to make this "gifting thing" an "easy thing"! Head to Zwilling to check out these fantastic (and thoughtful) wine gifts. The wine lover in your life will certainly appreciate it! Happy holidays!
Print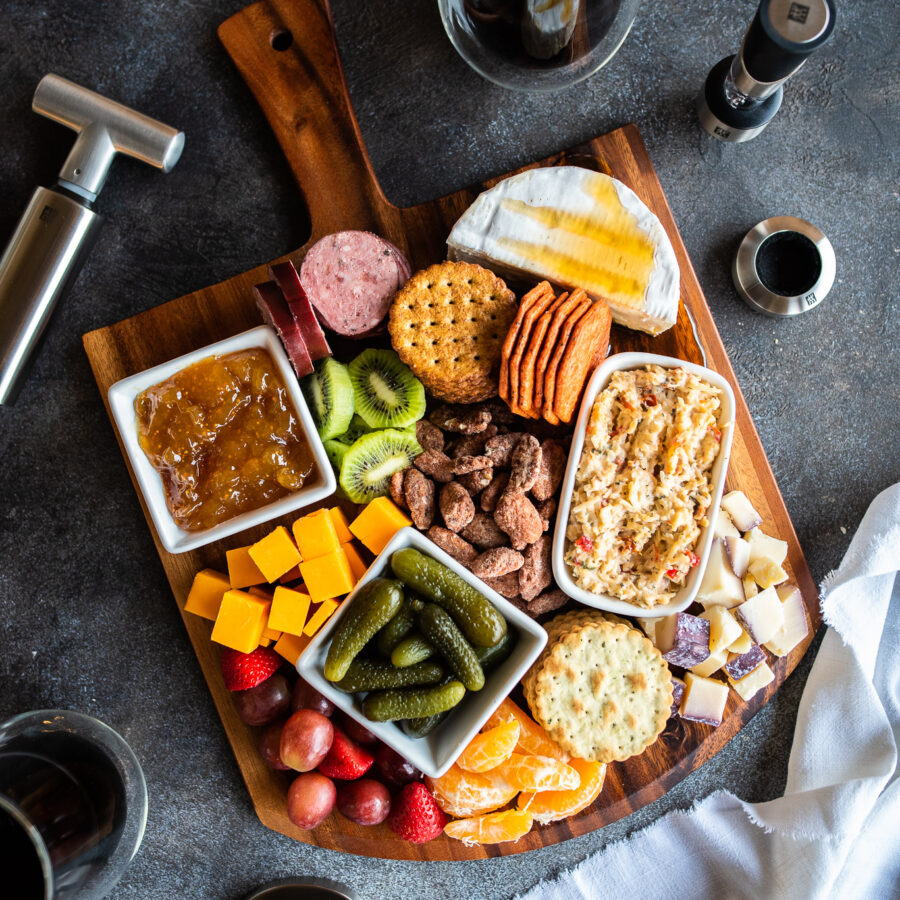 Wine Lover's Gifting Guide + an Easy DIY Charcuterie Board for Two
---
Description
Nothing pairs better with wine than a delicious charcuterie board. This quick and easy DIY charcuterie board is perfect for two, but feel free to double up on any item to serve larger crowds.
---
kiwi, sliced
strawberries, sliced
red grapes
mandarin oranges, peeled
fig fruit spread
smoked beechwood cheddar cubes
merlot cheese cubes
rosemary-parmesan pimento cheese spread
ripened brie
raw and unfiltered honey
smoked beef sausage
water crackers
sweet wheat crackers
vegetable crackers
sea salt and chive crackers
poppy pepper crackers
sweet pickles
butter toffee pecans
---
Instructions
Spreads and other items on your board that come from a liquid (like those sweet pickles) are best when served in a small bowl or ramekin. Fill several small vessels first as they will serve as the structure within your board.
Add the meats to the board, ensuring you pre-slice any meats as necessary. 
Arrange your cheeses evenly around the board, and for others, like brie, that do not come pre-cut, place a cheese knife near it for easy access. For other cheeses that come in cube form, drop them in any available spot.
In between your bowls, meats, and cheese, add a handful of crackers and provide a few different options.
Fill in any gaps on the board with your fruit and other remaining items. It's okay if the items touch each other unless that's not your thing. 🙂
Notes
Before serving, you can also bake your brie for 10 to 12 minutes until it's soft and gooey. Let it cool for 5 minutes and drizzle raw and unfiltered honey on top.
Prep Time:

15

Category:

Appetizer

Method:

No Bake

Cuisine:

American
Keywords: charcuterie board, meat and cheese board