When you want to bring a sexy dessert to movie night these red velvet cookies will do the job.
The additional sweetness added along with the melted butter can set the mood for anyone that enjoys a great tasting cookie. If you love red velvet cake then these Red Velvet Cake Cookies will satisfy your sweet tooth and will have you doing your happy dance.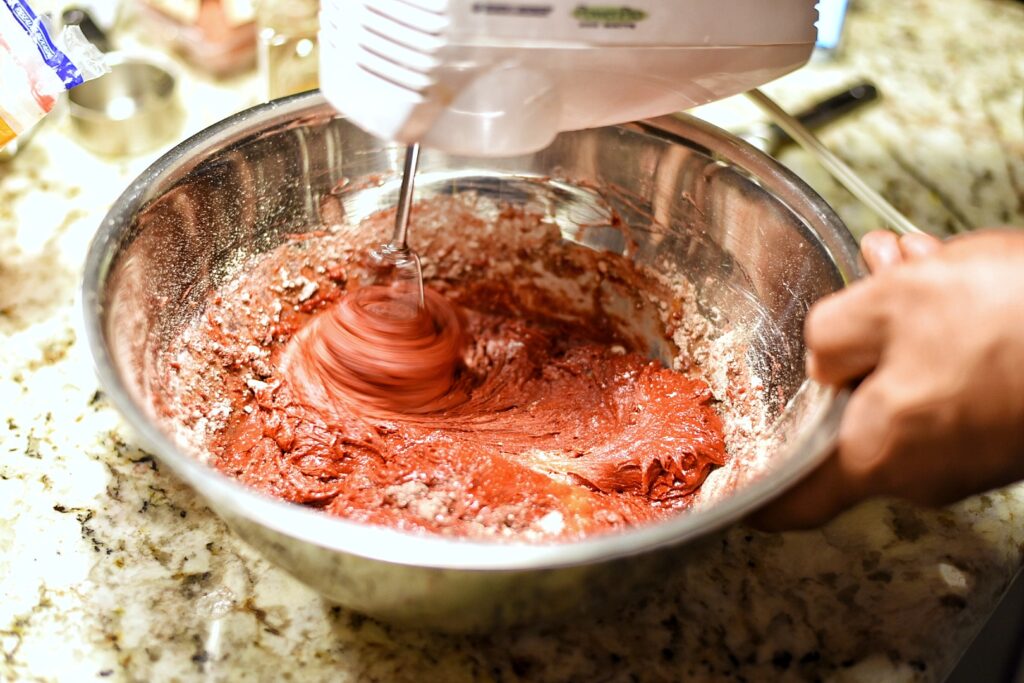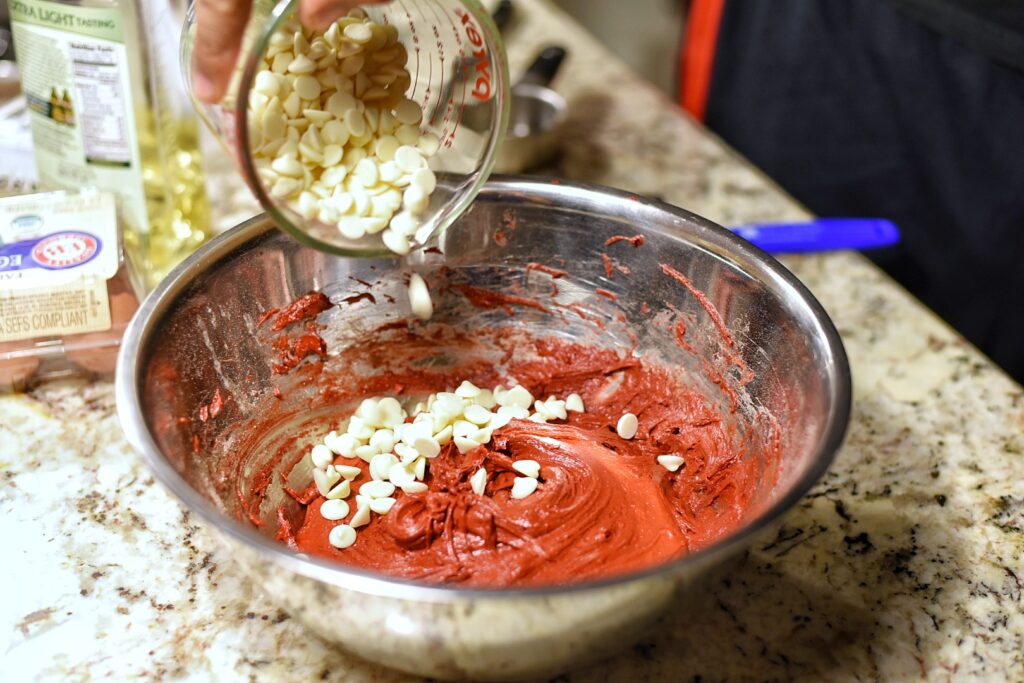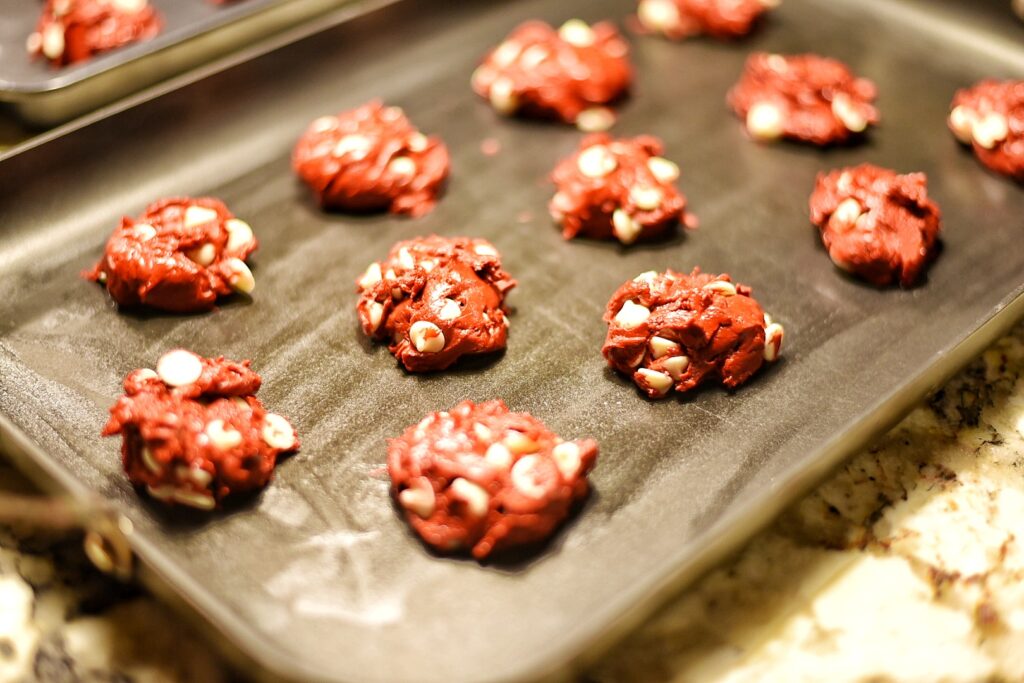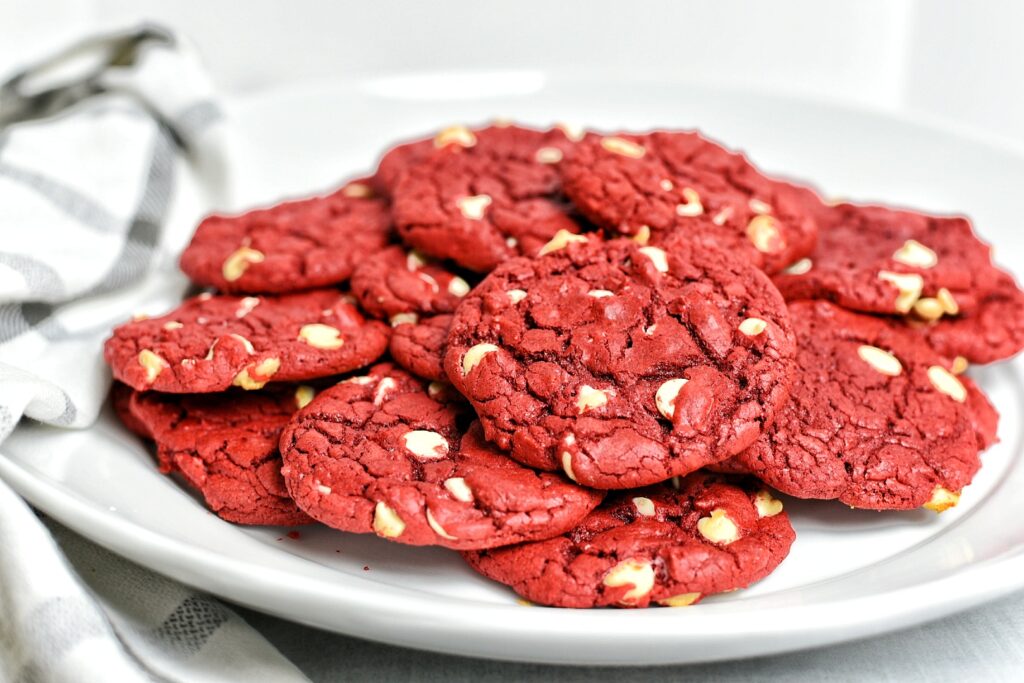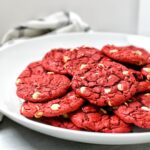 Ingredients
15.25 oz Duncan Hines Red Velvet Cake Mix

1/2 cup Melted Butter

1 tbsp Olive Oil

1/3 cup Brown Sugar

1 tsp Vanilla Extract

1 tsp Pure Honey

1 1/2 cup White Chocolate Chips

2 Large Brown Eggs
Instructions
1. In a large bowl, combine red velvet cake mix, eggs, honey, vanilla extract, brown sugar and melted butter. Blend until it begins to bind.
2. Pour in the white chocolate chips and fold the chips into the mix.
3. Add spoon-sized portions of cookie dough onto a baking sheet leaving space in between each cookie.
4. Bake the cookies at 350 degrees for 11 minutes.
5. Once complete allow cool for 10 to 15 minutes and serve.