Quiche can be enjoyed plain (cheese) or you can add your own twist by incorporating the things you enjoy like spinach, mushrooms, smoked salmon, and more.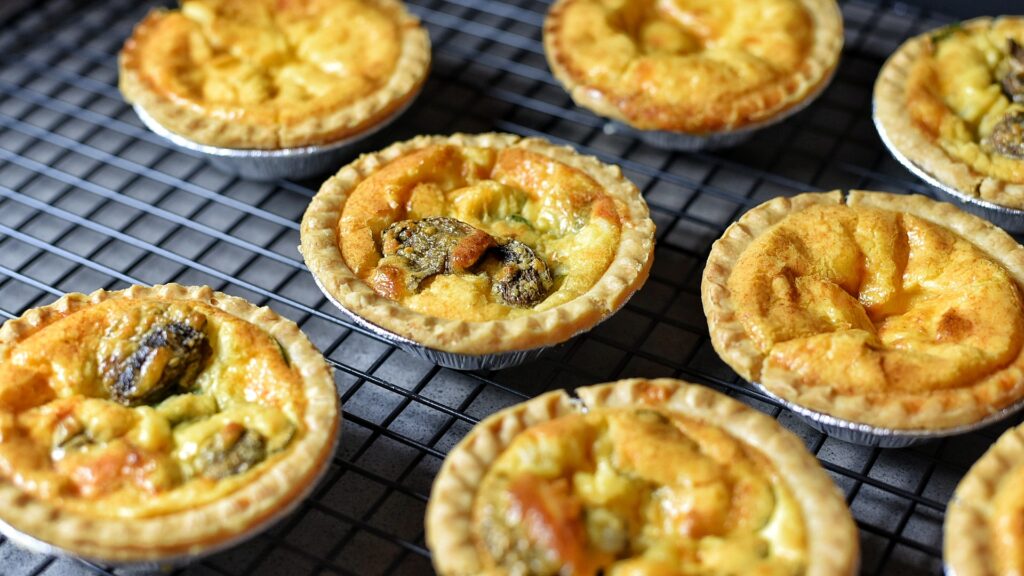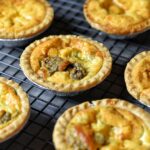 Ingredients
8 eggs

1-1/3 cup of heavy cream

1 cup parmesan cheese

1 cup shredded mozzarella

1/4 cup cheddar cheese

1/2 cup sour cream

1 tbsp. garlic powder

1 tbsp. paprika

1/2 tbsp. sea salt

1/2 tbsp. pepper

2 8inch pie shells

OPTIONAL ADD-INS:

4 oz. mushrooms

2 hand fulls of unstemmed spinach leaves

4-6 oz. of smoked salmon

12 mini pastry shells or two 9-inch pie shells, frozen
Instructions
1. Whip eggs, heavy cream, parmesan cheese, garlic powder, paprika for 3 minutes.
2. Add sour cream, mozzarella, cheddar, salt and pepper and whip for additional 2 minutes.
3. If adding optional Add ins, add the chosen ingredients to the pie shells.
4. Pour in even amounts of the mix into mini pastry shells (or 2 regular pie shells).
5. Bake at 350 degrees for 45 to 50 minutes until brown. For mini pie shells, bake for 20 minutes or until a toothpick inserted into the center of a quiche comes out clean.