When you're looking to enjoy something familiar (but new) at the breakfast table, these purple sweet potato waffles can satisfy your needs.
I was making sweet potato pies one day and ended up with a lot of filling leftover and a big light bulb came on immediately. The consistency of the sweet potato filling was very similar to a very thick waffle mix. So I added a few more ingredients to get it where I needed it.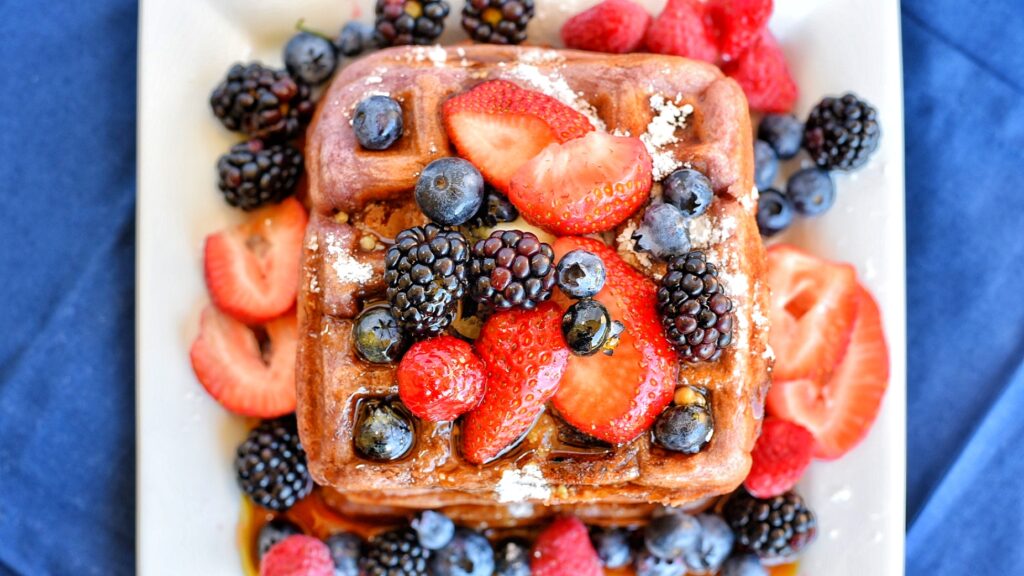 This is actually one of my favorite breakfast recipes and topping the waffles with a handful of fresh fruits was a plus. The kids will love this recipe as well! Since the flavors of vanilla extract, honey, brown sugar and honey are always welcoming, they just may think they are eating dessert.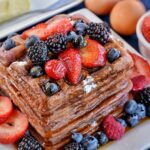 Ingredients
1 Purple Sweet Potato

1 cup Pancake Mix

3 Eggs

1/3 cup Pure Honey

1/3 cup Brown Sugar

4 tbsp. Sugar

1 tsp. Nutmeg

1 tbsp. Vanilla Extract

3 tbsp. Melted Butter

1 cup Buttermilk
Instructions
1. Peel purple sweet potato and cut into large cubes.
2. In medium pot, boil purple sweet potato cubes for 30 minutes.
3. Remove purple sweet potato cubes from pot and strain water. Place into large bowl and mash until smooth.
4. In same bowl, add pure honey, brown sugar, melted butter, 1 egg, nutmeg & cinnamon then blend until smooth.
5. Add pancake mix, 2 eggs, sugar & vanilla extract and stir.
6. Add buttermilk and blend with hand blender until smooth.
7. Pre-heat waffle maker to desired cooking temperature.
8. Add waffle mix into pre-heated waffle maker for 5 minutes or until cooked.