I get a very comforting feeling every single time I use a cast iron skillet. My grandmother would use her cast iron for almost everything she prepared and it seemed to make everything taste a little better. I literally prepare all of my chicken dishes in a cast iron and my Creamy Cast Iron Tuscan Chicken is no different.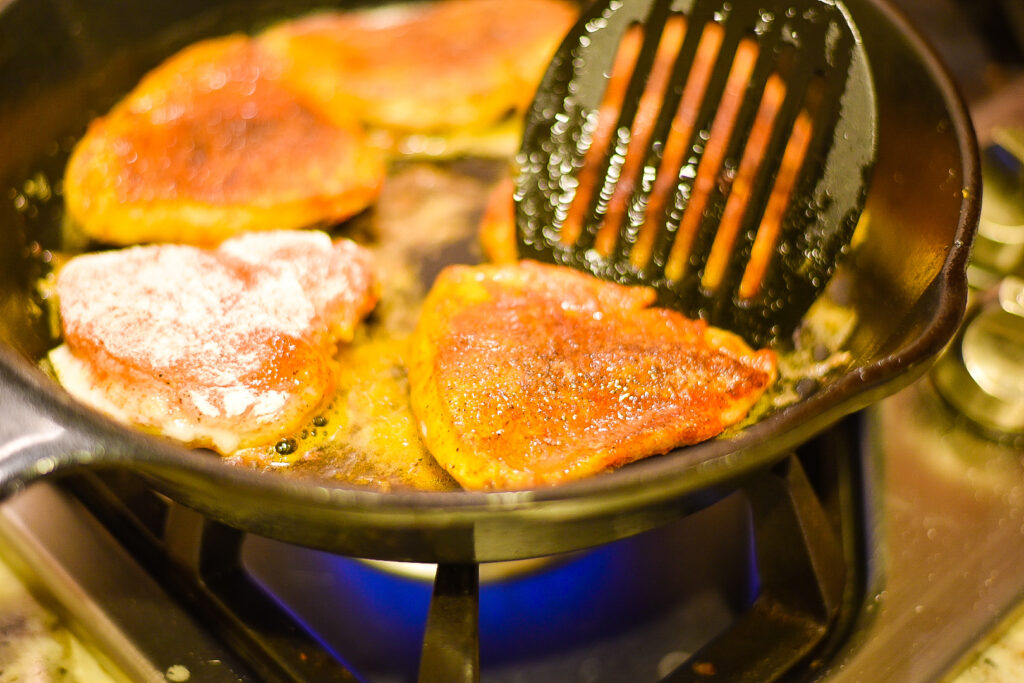 Not only is this recipe full of flavor, but it has a great creamy sauce that is perfect with just about anything. If you want add a little more depth to this recipe you can make a side of rice, mashed potatoes or even pasta for a heartier meal. However, if a low carb alternative is your mission, then you can definitely enjoy the chicken as is accompanied with some steamed or roasted veggies.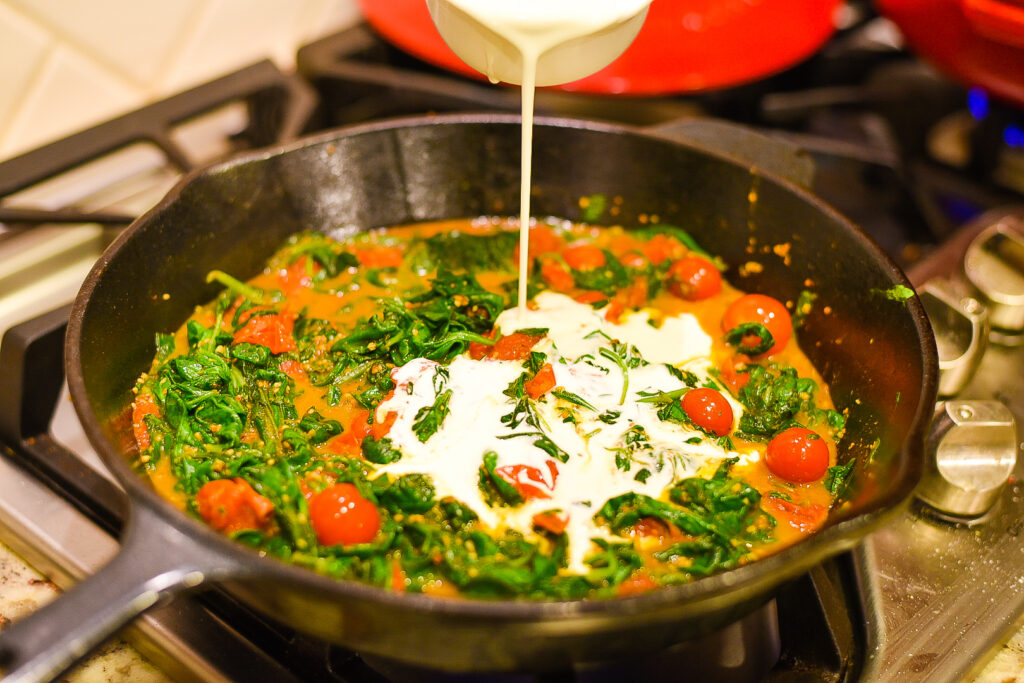 The Tuscan flavor profile includes herbs and spices like oregano, parsley, rosemary, thyme and a few more which turns these simple ingredients into a great meal. Well-seasoned boneless chicken breast teamed up with fresh leaf spinach and cherry tomatoes makes this an awesome dinner option but when you add the additional cream to the mix it makes this recipe a lot more versatile.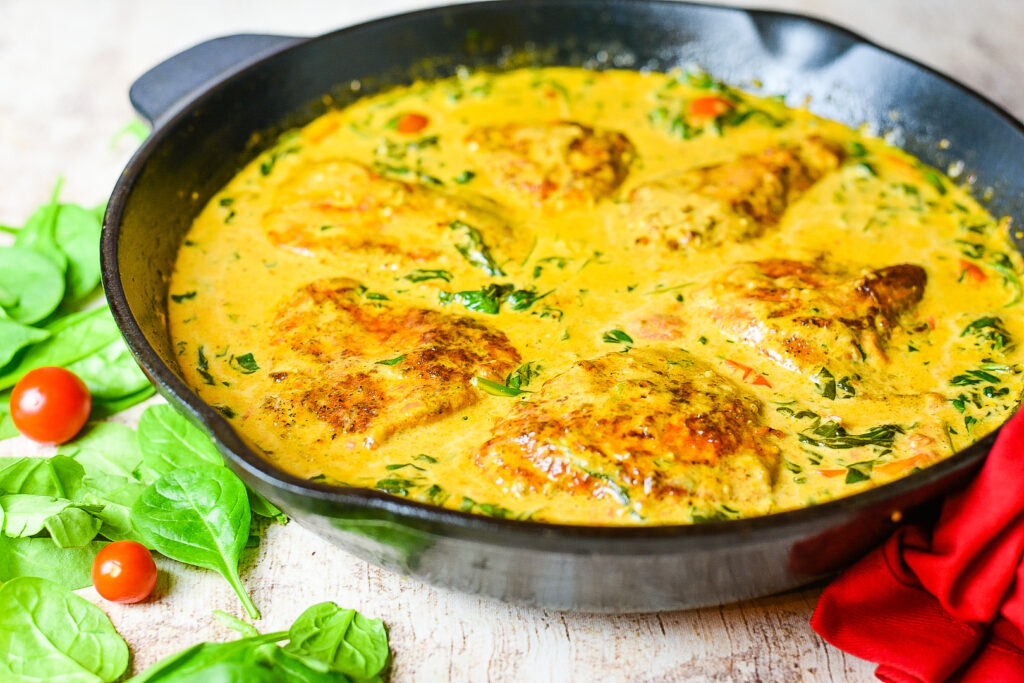 When you want to add some great flavor to your dinner table give this Cast Iron Creamy Tuscan Chicken a try and add smiles to your family's face. Plus, this meal can be on your dinner table in 30 minutes or less. You really can't beat that. 🙂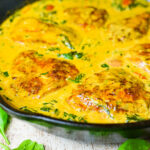 Ingredients
1 lb Organic Boneless Chicken Breast

16 oz Fresh Organic Leaf Spinach

10 oz Cherry Tomatoes

1 cup Heavy Whipping Cream

1 cup Grated Parmesan Cheese

2 tbsp Minced Garlic

3 tbsp Butter

Sauce seasoning:

1 tsp Oregano

1 tsp Parsley Flakes

1/2 tsp Ground Thyme

1/2 tsp Onion Powder

1/2 tsp Black Pepper

1/4 tsp Sea Salt

1/4 cup All Purpose Flour

Chicken Seasoning:

1 and 1/2 tsp Paprika

1 tsp Black Pepper

1 tsp Garlic Powder

1/2 tsp Ground Thyme

1/4 tsp Sea Salt
Instructions
Begin by butterfly-cutting the chicken breast then seasoning both sides with the chicken seasoning.
Pre-heat cast iron skillet at medium heat, add 3 tbsp of cooking oil, and cook each chicken breast for 4 minutes on each side. Set to the side.
Add butter and garlic to cast iron and allow to cook for 1 minute. Add cherry tomatoes to skillet and cover. Cook until tomatoes begin to bust. Add spinach and cook until it begins to wilt. Add all of the sauce seasonings and stir.
Add heavy cream and Parmesan cheese. Lower heat to medium/low and cook for a 5 minutes. Add chicken back into the skillet. Reduce heat to simmer and cook for 3 to 5 minutes then remove from heat.
Serve and enjoy.