With New Year's Resolutions in full effect, I think most people are doing their best to stay focused on their goals. We all want to find ways to drop a few pounds and maintain a healthy lifestyle.
Maintaining a healthy lifestyle is not always easy because most of the challenge has a lot to do with the food we eat. In addition to the weight control options available (including exercise), our diet plays a major role in the overall process.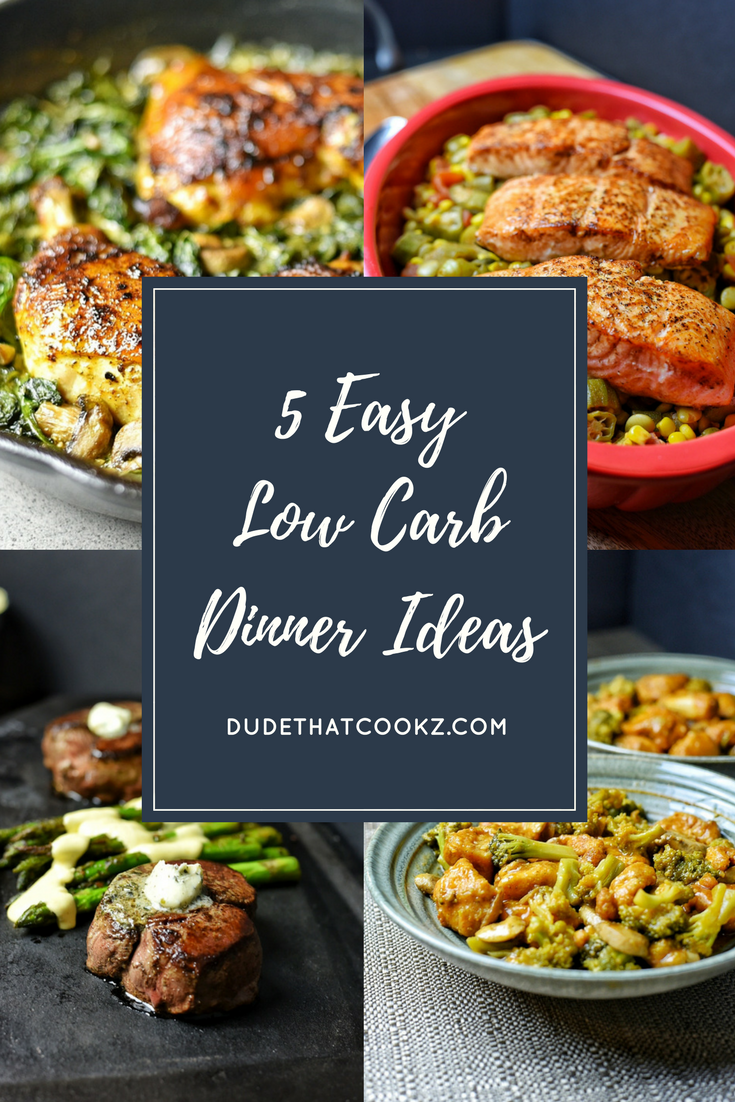 Once we are able to master the art of carb intake, we can begin to balance our eating habits without having to sacrifice eating great tasting foods. This is the reason for kicking off the New Year with Low Carb Week.
There are a lot of great low-carb dinner recipes that I wanted to share with you all that are a consistent go-to in my home. Giving up carbs is not the easiest task to tackle but these 5 easy low-carb dinner ideas will get you going. Enjoy!
If you are a steak loving person this dish will bring home the goodness. The hollandaise sauce along with the garlic-flavored asparagus is a very good option to pair with your juicy Filet Mignon steak.
Combining juicy and moist chicken quarters with the great flavors of fresh mushrooms and spinach will have you feeling a lot less guilty for eating something that tastes this great.
I used to have a hard time as a child eating my veggies but once my grandmother introduced this tasty dish into my life that changed. This creole two-man team of flavor will leave you completely satisfied. Does it get any better than grilled salmon?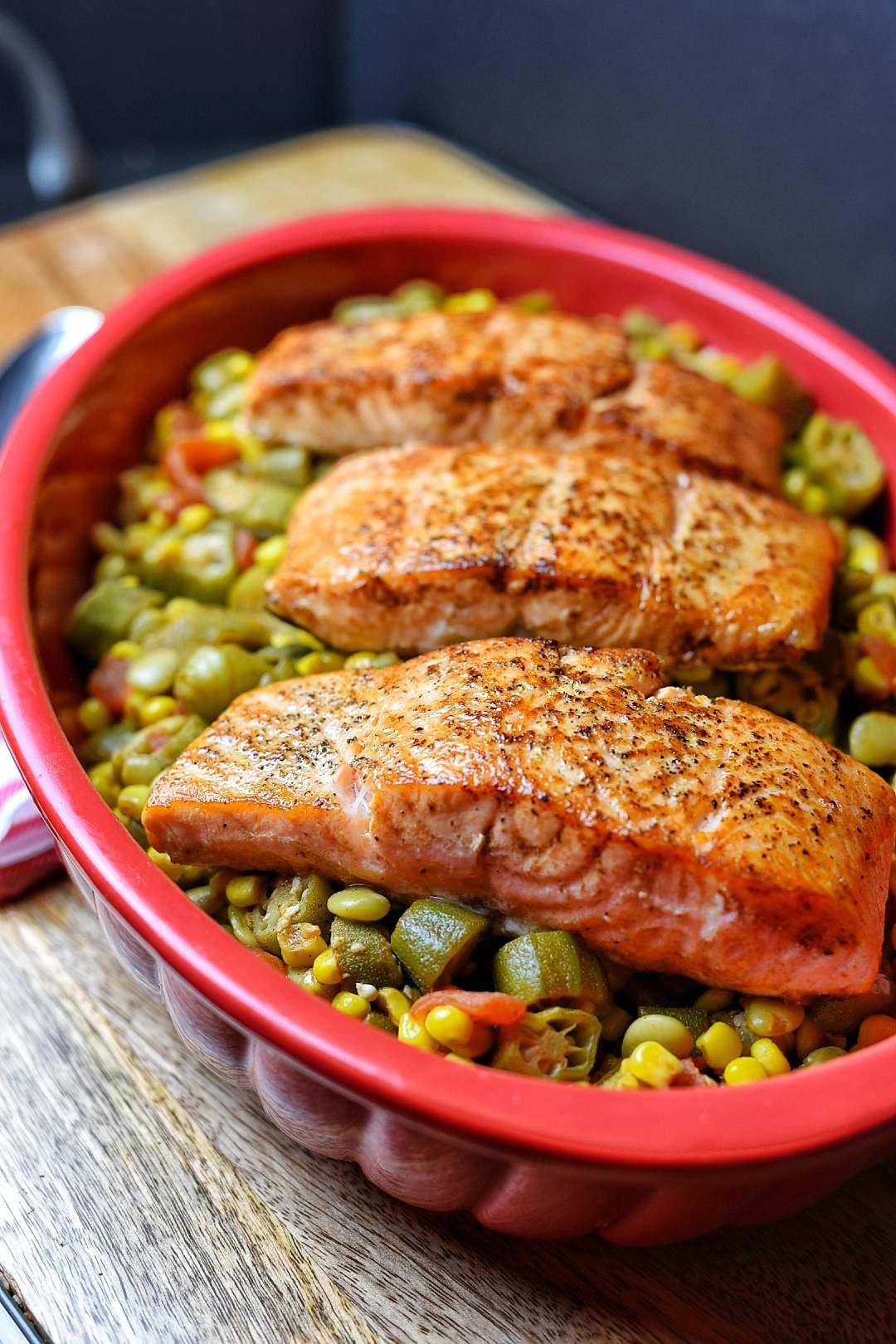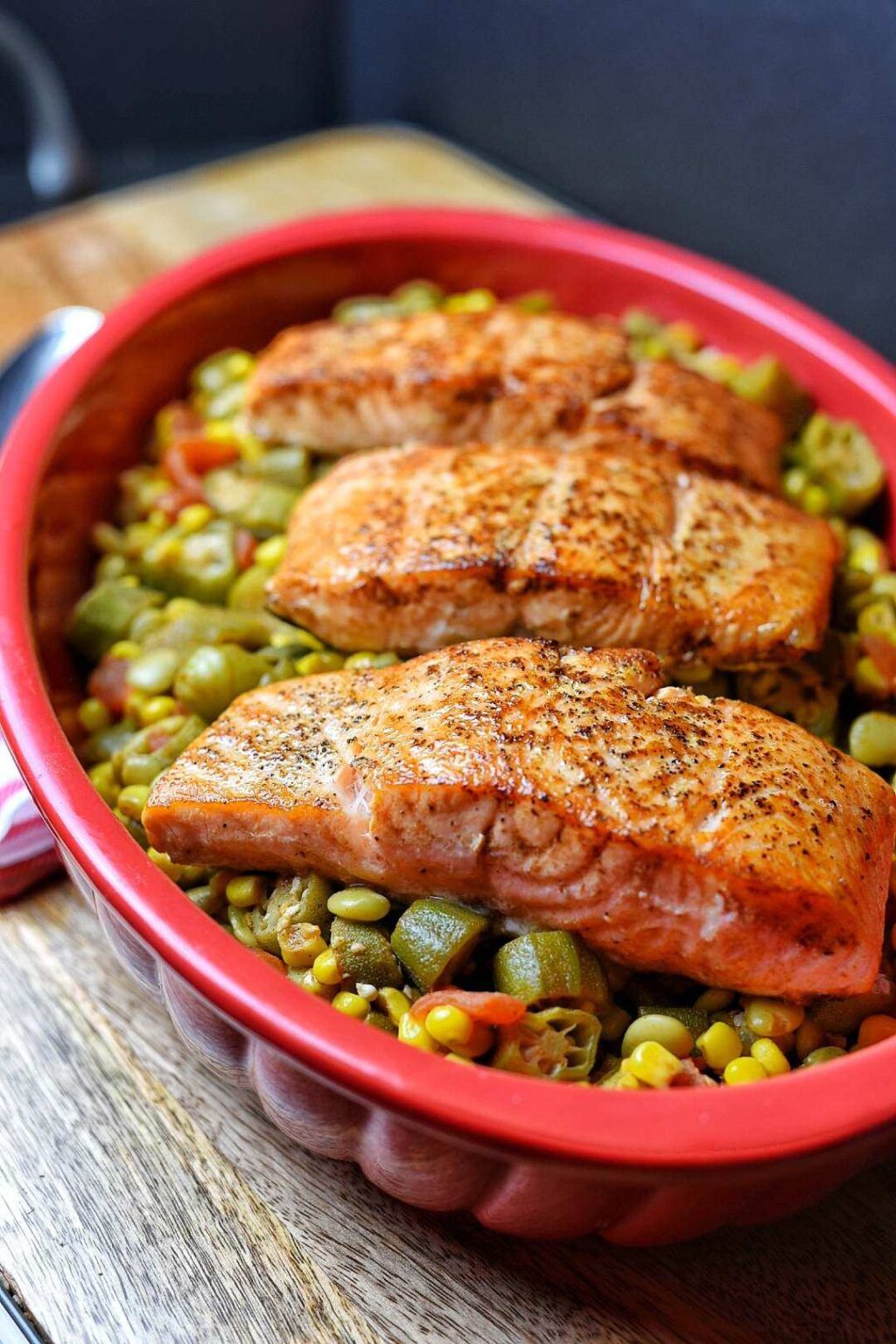 When you don't want to give up great tasting Mexican food but you want to keep an eye on your carb count, this dish is a good option. The egg and Greek yogurt cream cheese layer is very fulfilling and you can chow down on this Tex-Mex delight without taking in too many carbs. This is a go-to in my home quite often.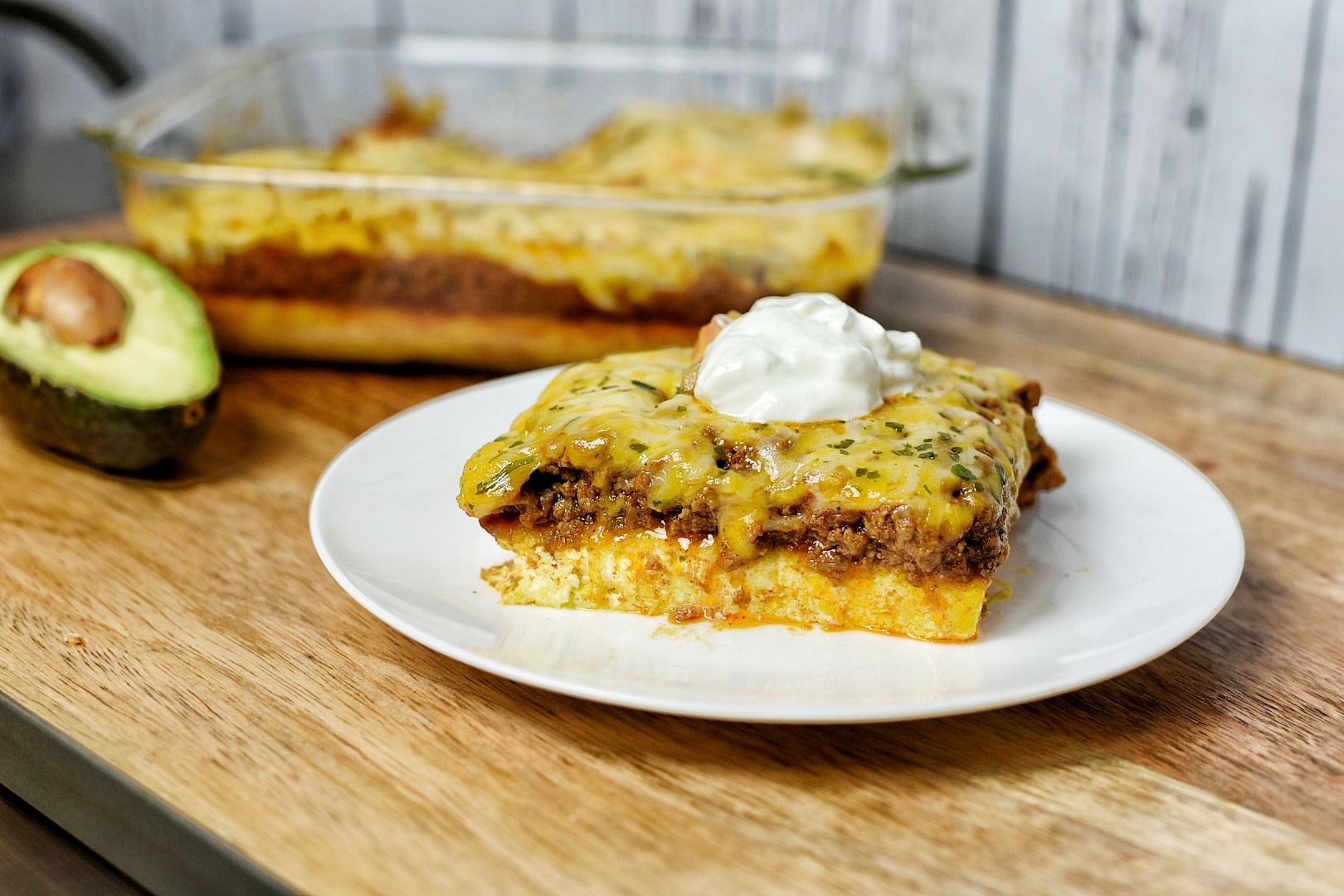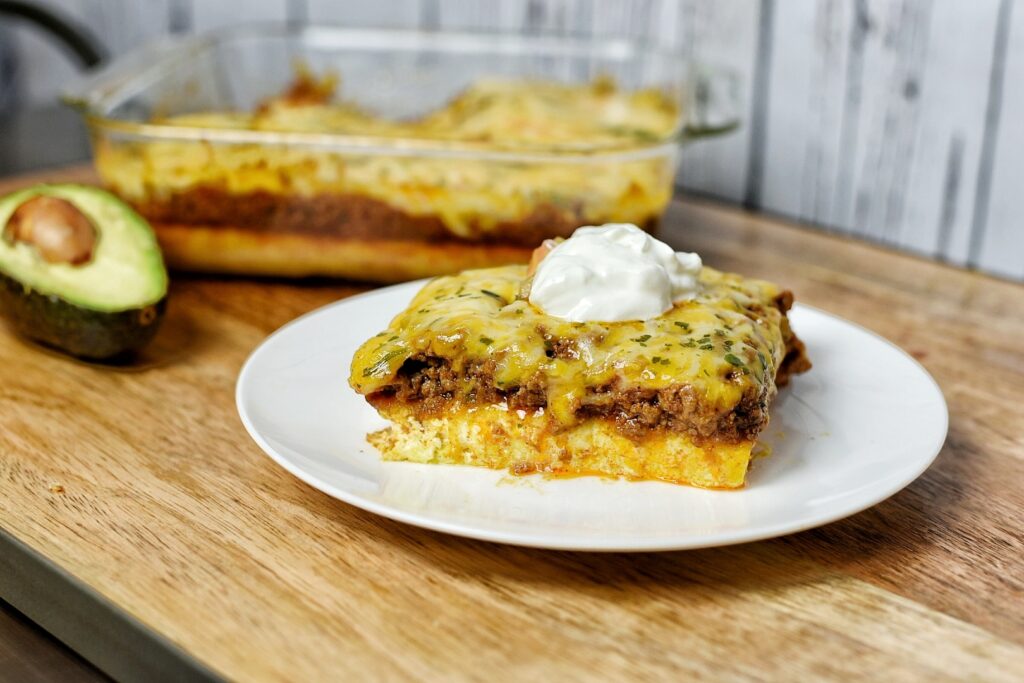 The sweet and spicy sauce can add great flavor to your chicken dinner. General Tso's chicken has been a favorite of mine since the good ole college days and still is to this day. I use chicken breast in this stir fry recipe.